You can customize the Subject and Email Sender Name of the email notifications you receive from powr.io. This is helpful if you get a lot of form submissions and need to be able to filter the submissions from your different forms.
Here's how you get started:
Open your Form Editor (or App Settings if you are using Wix).
Go to Content > Email to Form Admin.
Toggle on Customize Submission Notification.
Choose a custom subject line for your email alerts.
And/Or choose a custom subject variable to include in the subject line.
And/Or choose a custom sender name for your email alerts.
And/Or toggle on Include Skipped Fields.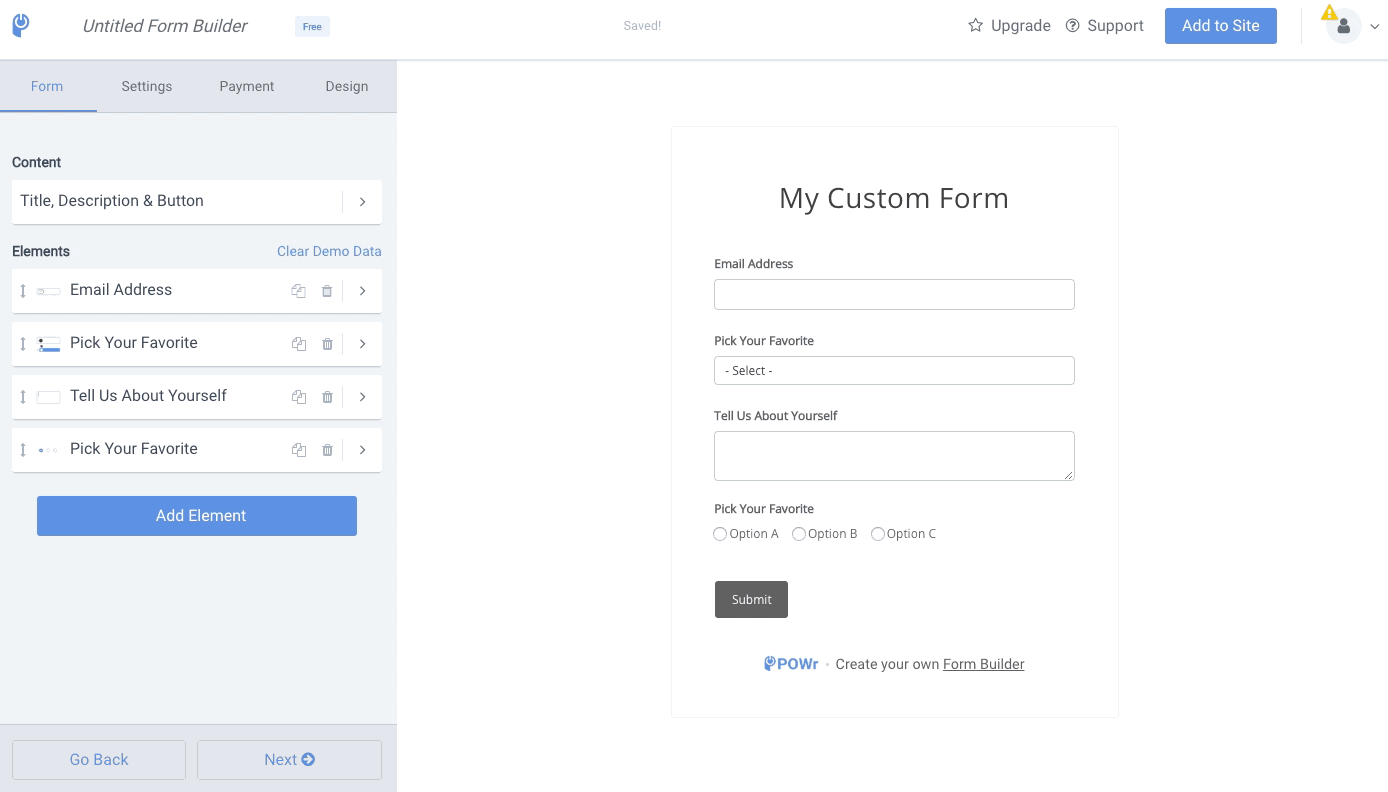 Subject Variables
You can include a form answer to any of your form fields in the subject line. For example, if you have an Email field, you can create a Subject Line that looks something like this "New message from:" + "Email".
The email address the form respondent entered in their submission will then be included in the subject like, like
"New message from name@email.com"
Skipped Form Fields
If your form has a lot of fields, we assume you do not want to show all of them in your email alerts if those were not filled out by the end-user. If you do wish to include fields that the user skipped, toggle on Include Blank Fields and we'll send you the complete form in the email.
Frequent Questions
Unfortunately, no. Right now, the format of the email itself cannot be changed. The email will always contain the form response in the standard format.
The email delivery service we use unfortunately does not allow us to send on behalf of someone else, which is why our emails will always be sent from the @powr.io domain.