Countdown Timer is a great and versatile tool to:
Count down to an important event (i.e. end-of-season sale, product launch, or wedding timer),
Create a sense of urgency before your sale ends (i.e. free shipping for a limited time or sale ends soon timer), or
Count up from a number
Count to Date: Promote an upcoming event
To advertise a future event with a custom countdown, follow these steps:
Open the POWR Editor for your Countdown Timer and select the Countdown to Date template.
Click the Content tab
Locate the Counting section
Enter the Target Date and time which you are counting down to.
If you'd like to repeat the timer after it has hit the target date, go to After Count and select Repeat. This will automatically restart the timer to count down with the same interval until its next calculated target date.
Example: If a Countdown Timer created on May 31 with a Target Date of June 15 is set to Repeat, the new target dates will be June 30, July 15, July 30, etc.
Countdown Time Per Visitor: Create urgency in checkout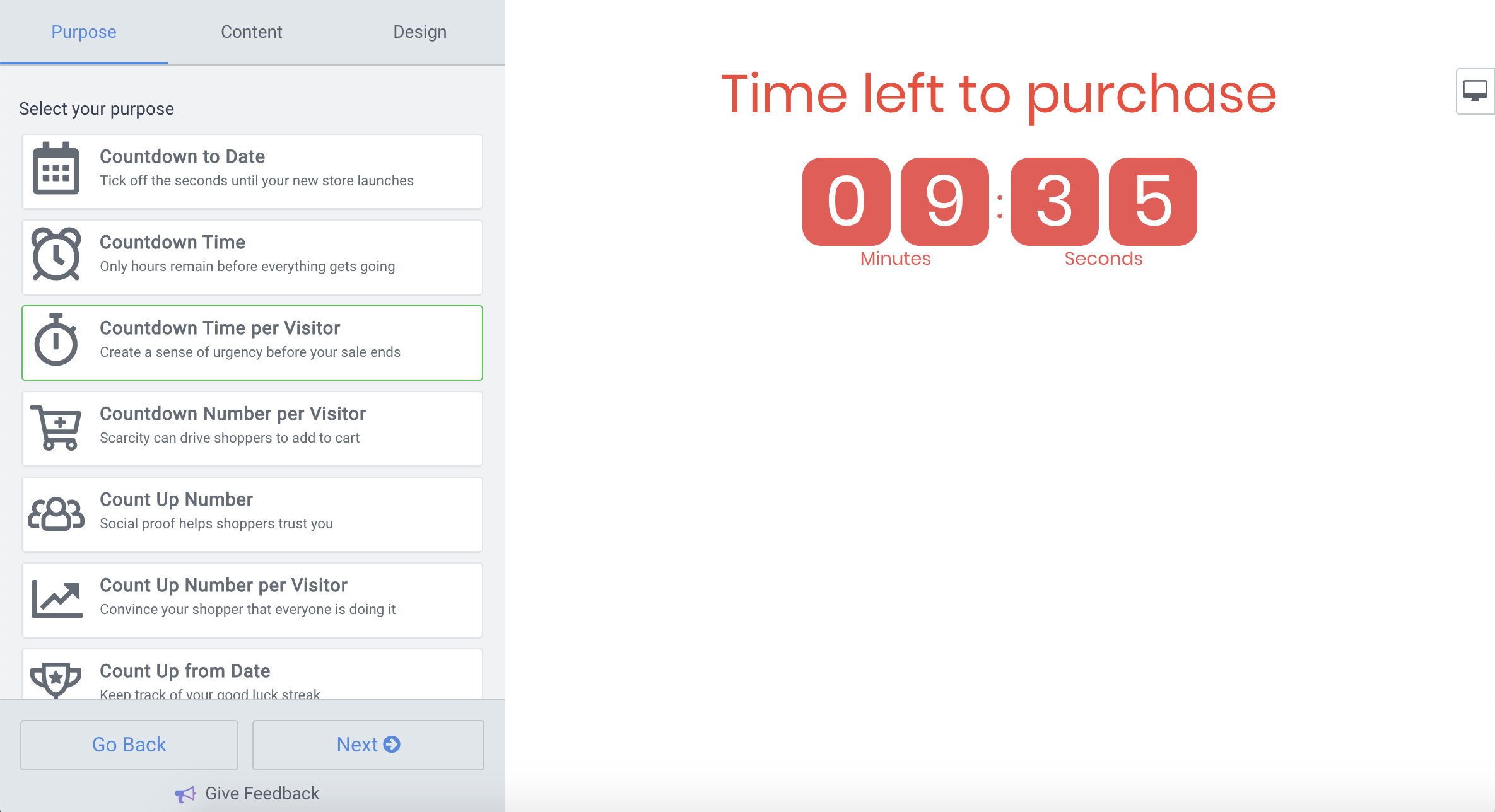 Countdown Time Per Visitor is useful for creating urgency within the checkout process. Present the buyer with the information that their order needs to be placed within the next x minutes.
Simply select the Countdown Time Per Visitor template in the Purpose tab to get started.
With this option, the timer starts at the same value for each new visitor to your page.
Note: This option is a Starter feature.
Count Up: Show approximated business metrics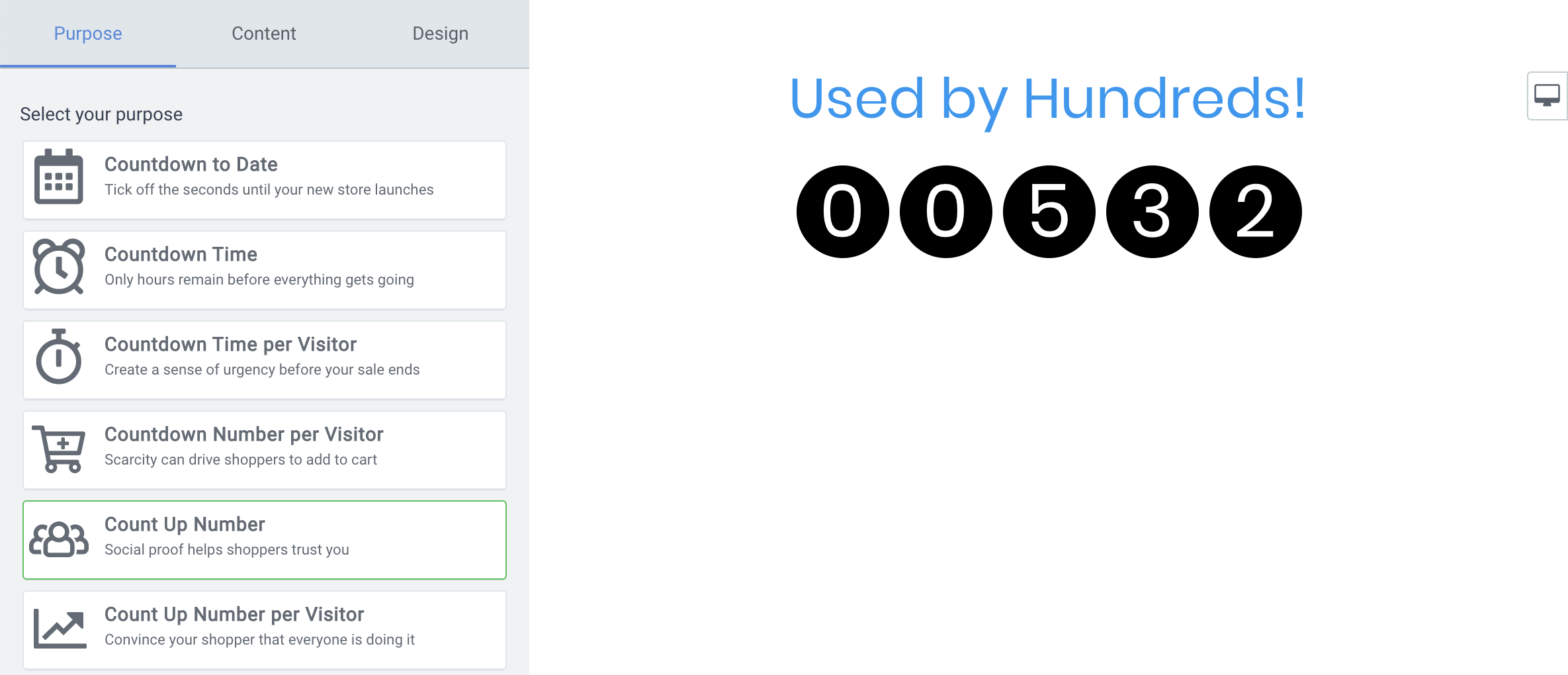 Another popular way to use Countdown Timer is to use the Count Up Number template to animate business numbers on your site. For example, if you make one sale per second on average, enter the starting number and have the number go up by one every second. That way, you have a dynamic display of your business metrics shown to your visitors in an eye-catching way. Here is how to do this:
Open the POWR Editor and select the Count Up Number template
In the Content tab go to Counting > Starting Number
Add your Starting Number and choose the update interval.
Countdown layout: Default or Fixed Banner
Fixed positioning will stick the app to the edges of your website and remain there even as the page scrolls.
Default positioning allows you to place the banner on the custom location of your website.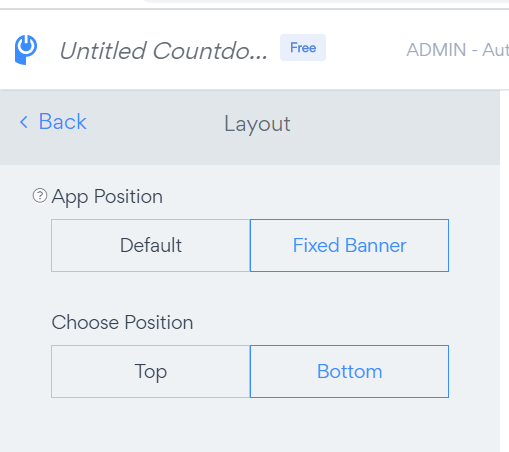 How can I change Hours, Minutes, and Seconds etc into another language?
Please open app settings and follow the steps below:
1. Click on "Content" tab

2. Select "Counter labels" section:

3. Customize the text to any language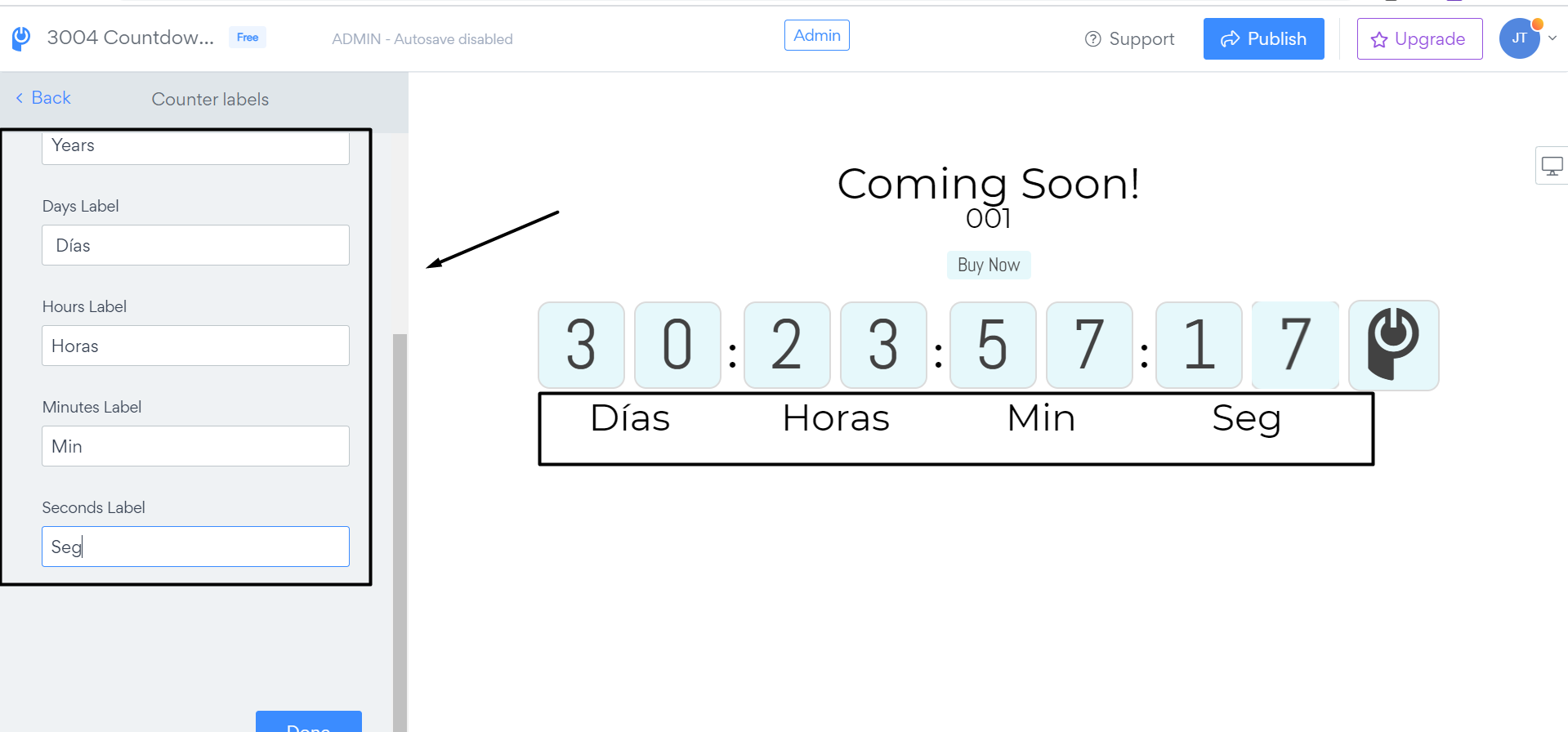 4. Press on the "Publish" button to save the changes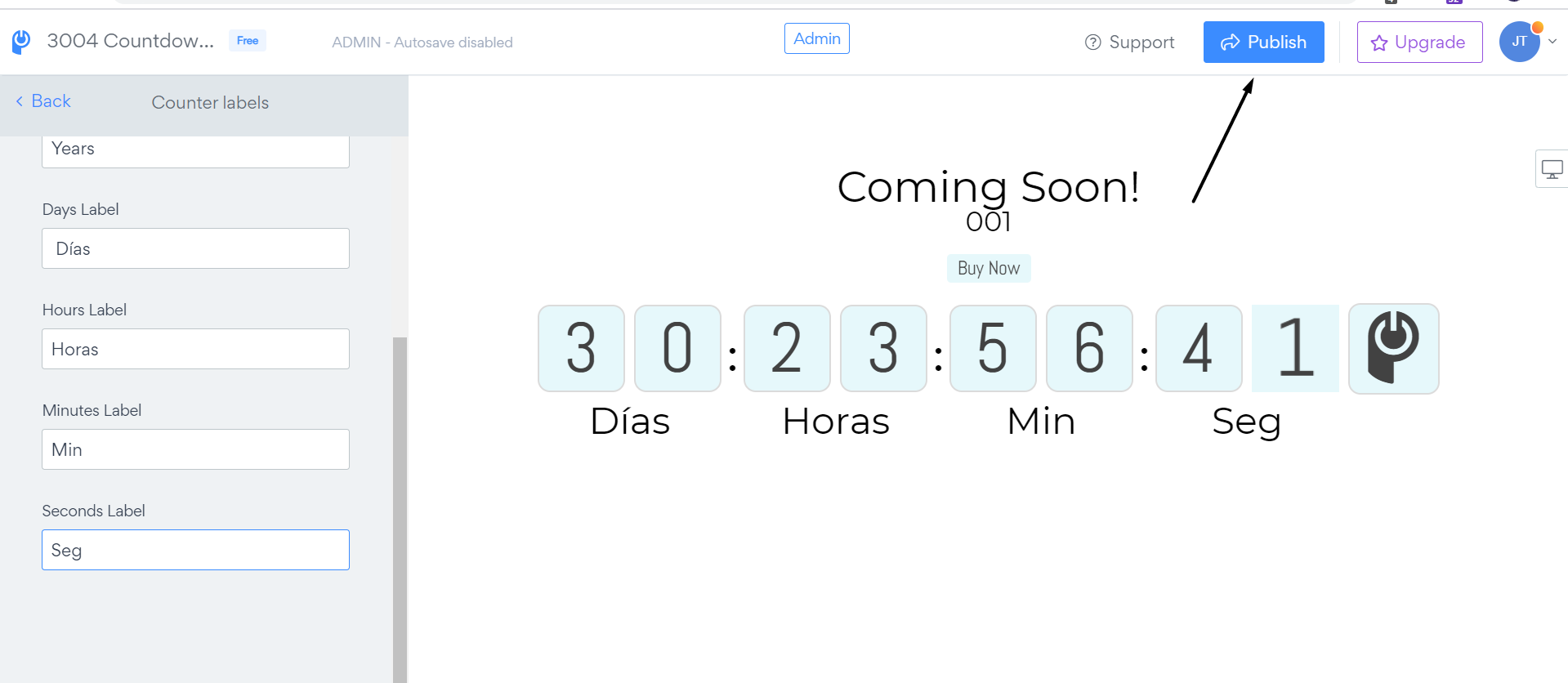 Is it possible for the Countdown Timer to countdown from when a user registers on my site?
We sincerely apologize but this is not yet possible. If you want to see this feature in our Countdown Timer app in the future, you can always Submit A Feature Request.