1. First you need to download POWR app from the Shopify App Store.
2. Once the app has been installed, go to the "Online Store" tab on the Shopify dashboard.
3. On the right side, click "Customize"
4. Select the page where you want to install POWR app and click "Add a Section" at the bottom of the Shopify editor.
5. Find and click POWR app in the theme Sections list. The app will appear on the page (you can drag it to the desired area within the page).
7. Click "Save" in the upper right corner.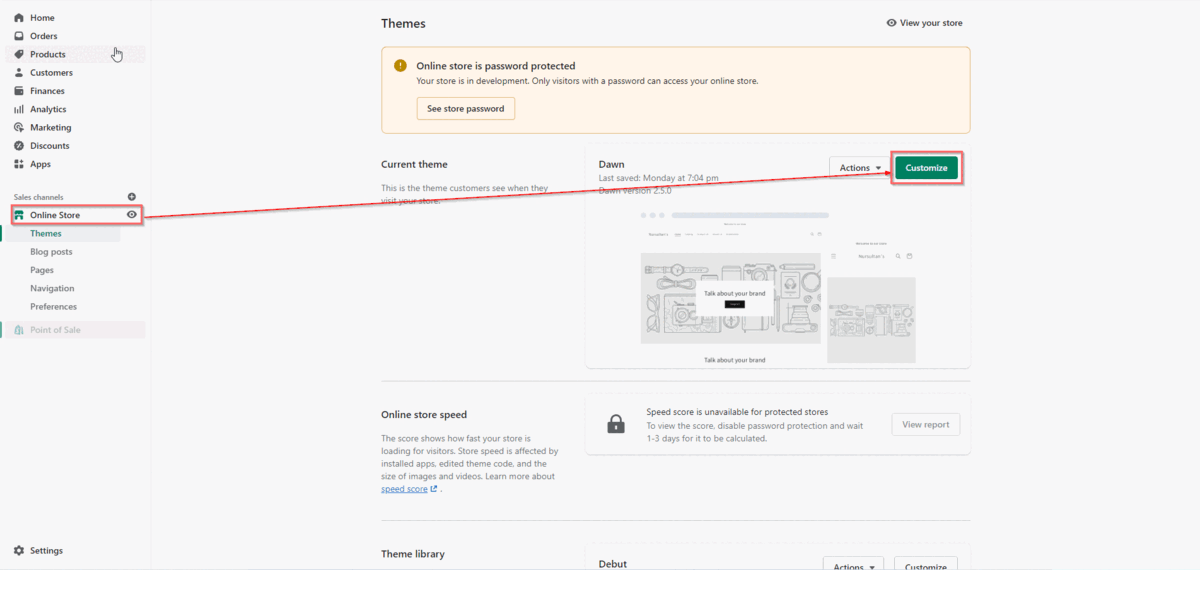 8. To remove an application from the sections, click on it and then click "Remove" in the lower right corner, Save.