1. First you need to download POWR app from the Shopify App Store.
2. Once the app has been installed, go to the "Online Store" tab on the Shopify dashboard.
3. On the right side, click "Customize"
4. Select the page where you want to install POWR app and click "Add a Section" at the bottom of the Shopify editor.
5. Find and click POWR app in the theme Sections list. The app will appear on the page (you can drag it to the desired area within the page).
7. Click "Save" in the upper right corner.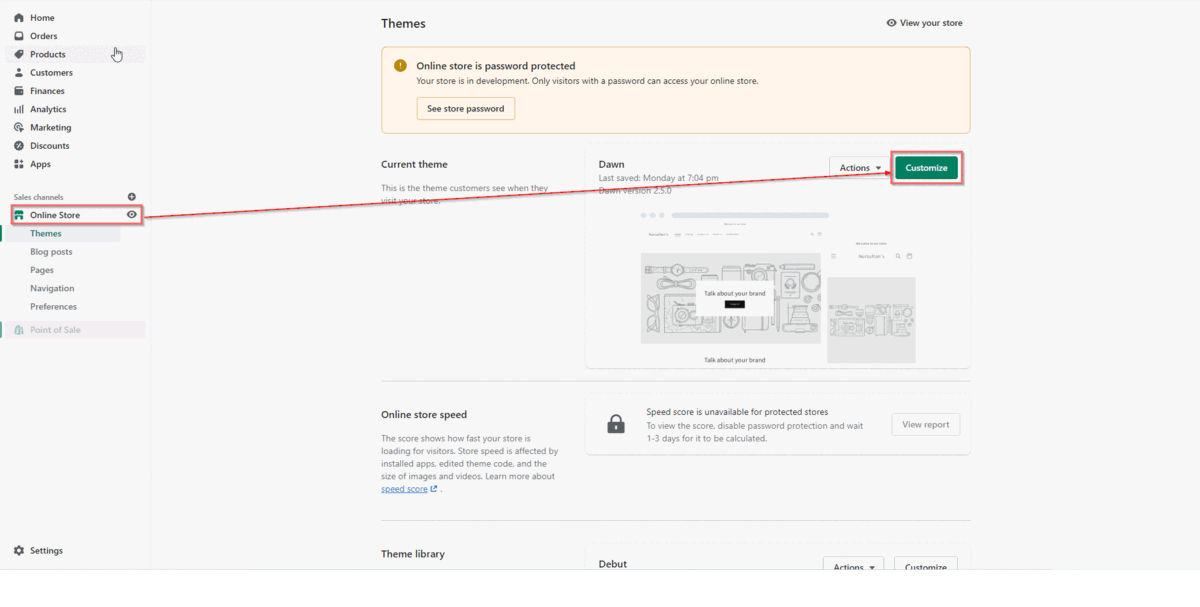 8. To remove an application from the sections, click on it and then click "Remove" in the lower right corner, Save.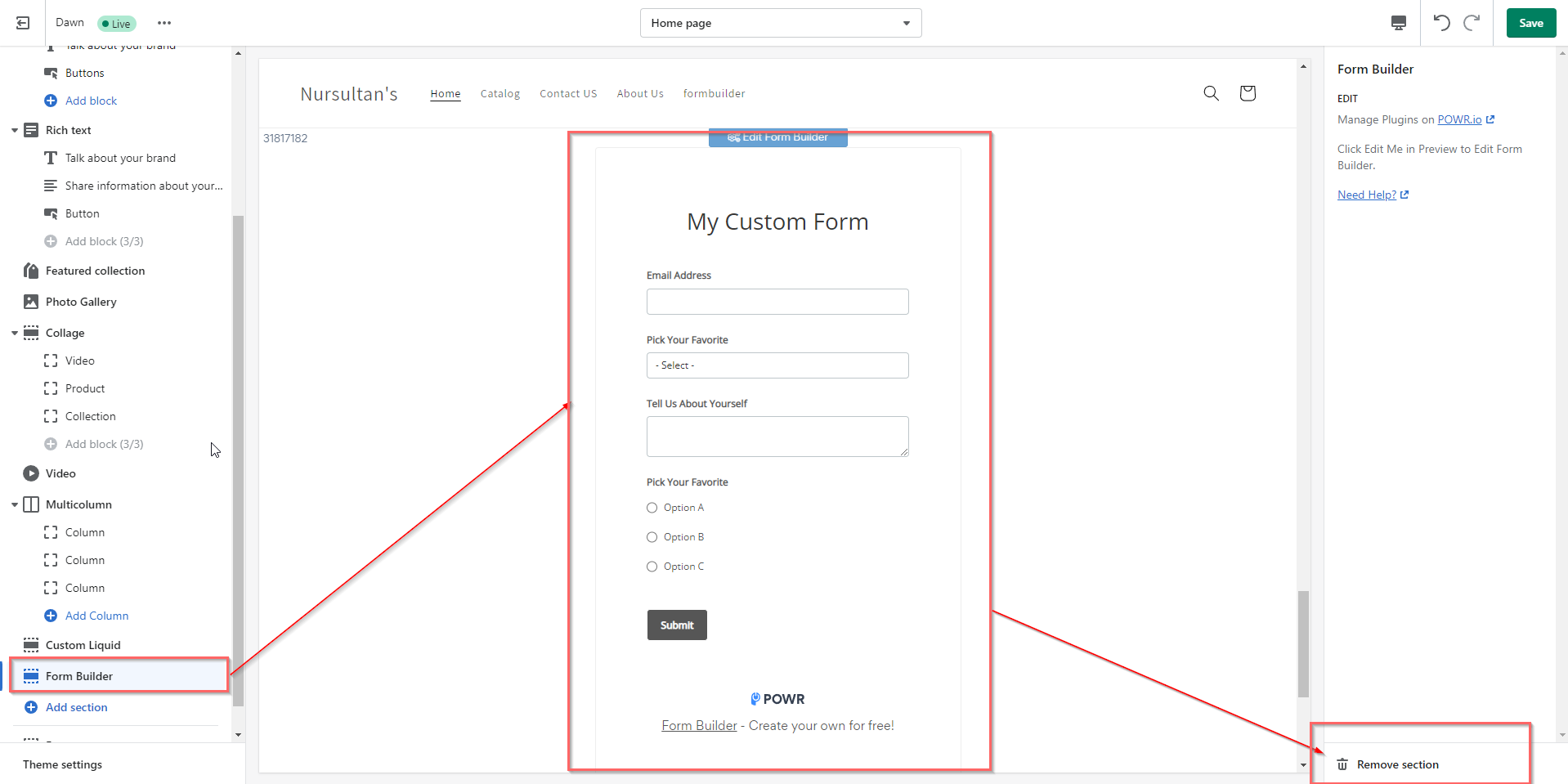 9. To hide the app temporarily click on the

eye button. Once it grayed out, app won't appear on live site.
How to install your custom app with HTML embed in Shopify sections?
Copy the embed code of the app

2. Open the Shopify store.
3. Click on "Online store" > Customize
⚠️Please make sure to select the correct page where you'd like to install the POWR app.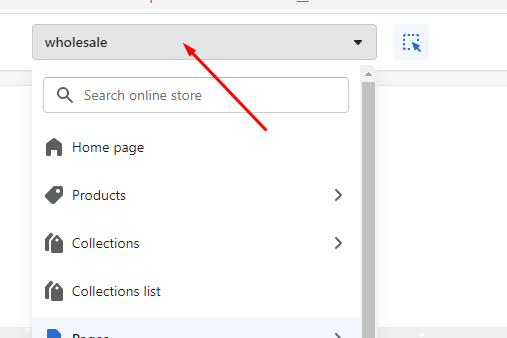 4. "Add a section"
5. Choose

6. Insert your app's embed code in this section (right-hand side of the window)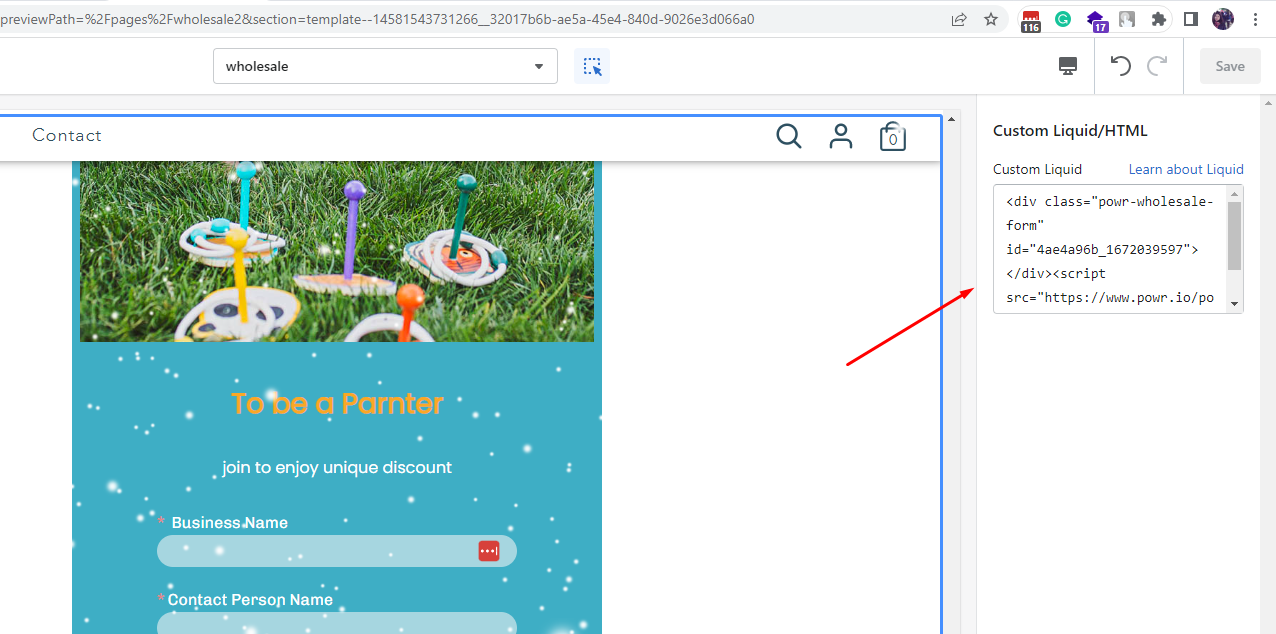 7. Save changes
8. Check your live webpage
If you wish to move the section with your POWR app up or down, use the mouse and click on the dots. Save changes.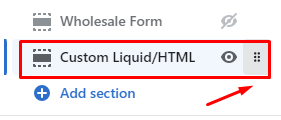 What can I do if manual and auto-install do not work for my Shopify store?
Step 1. Create a new template for your page.
1.1 Go to Themes > Click on three dots > open the "Edit code"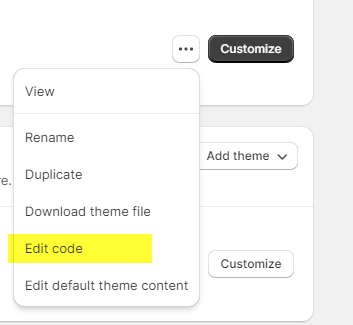 1.2 Select template type - "page"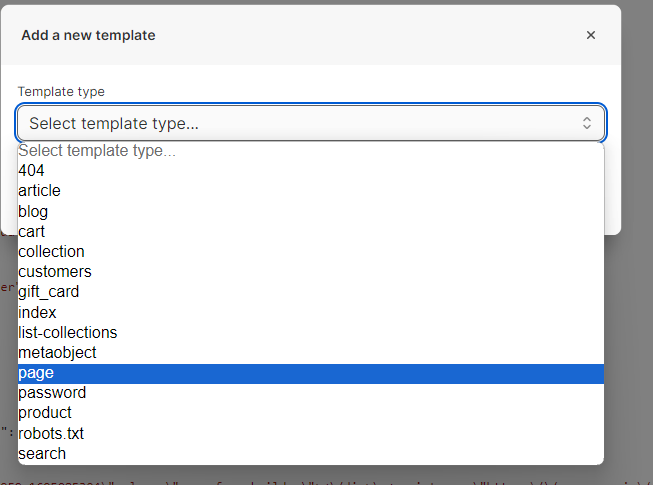 1.3 Select JSON or liquid (depending on your previous templates, please check your default page type: page.json or page.liquid) and give a name. You can find the default page type in Themes.
Example: page.testpowr2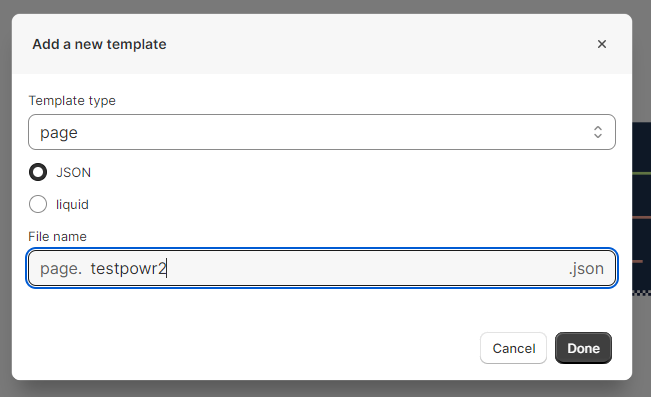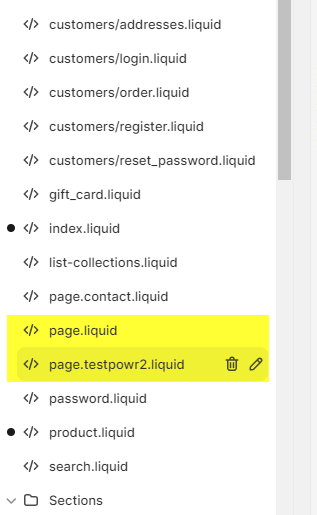 Step 2. Link the new page template to your page
Open your page (where the POWR app should be installed) > change the theme template to the new template (in our case is "testpowr2").
Save changes.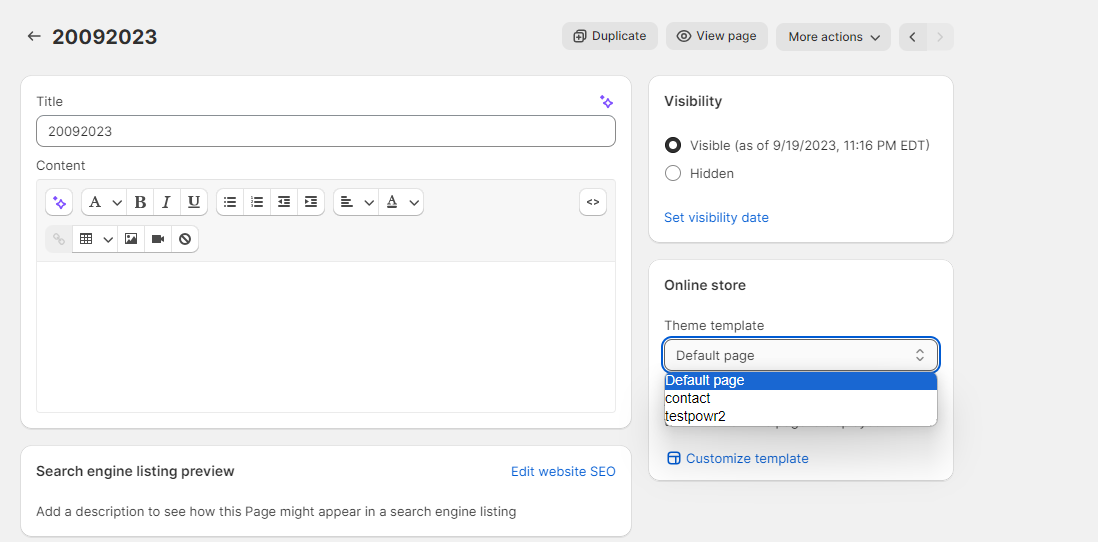 Step 3. Install POWR app as a section.
3.1 Click on "Customize" > Open the "Pages"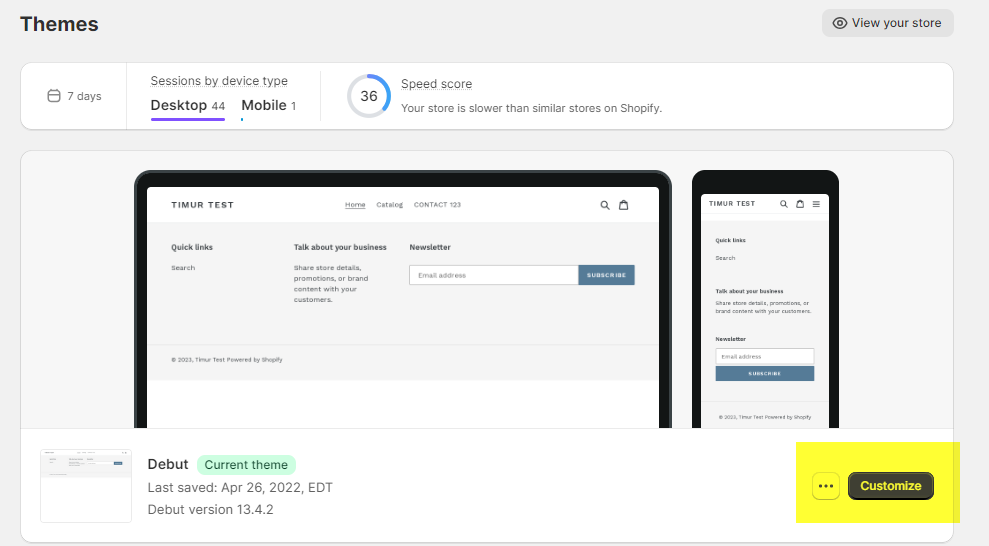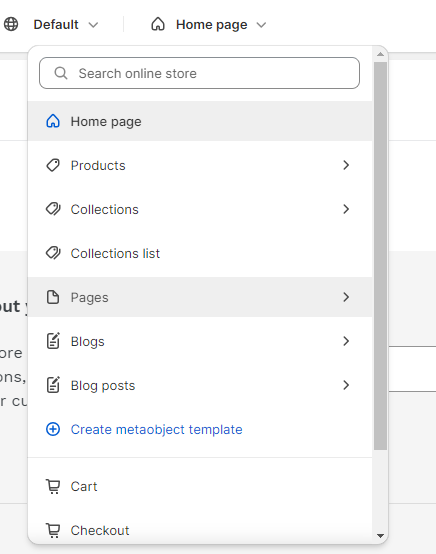 3.2 Select the new page template (example: testpowr2 (Assigned to 1 page))
3.3. Click on "Add section" > "Custom Liquid" > copy the embed code of the app > paste into the "Liquid code" area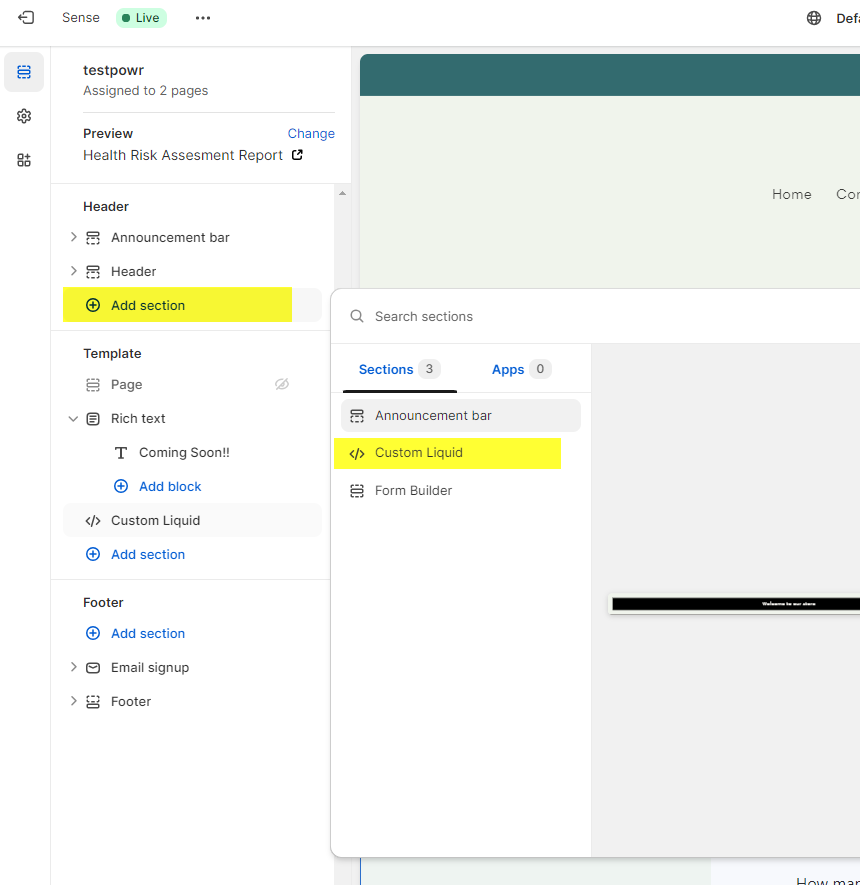 The app should appear in a few seconds.
Save changes and check your website.