I created a form and cannot enable Payments.
⚠️ As per Shopify requirements, starting from 25th August 2022 POWR forms that were purchased via Shopify cannot accept payments. POWR apps purchased directly at www.powr.io are not affected by the changes.
I previously created a payment enabled form, but cannot create a new one with Payment tab.
Forms created before 25th August 2022 with Payment options enabled are not affected with the updates. Only newly created forms has no Payment options anymore.
Are there any workarounds to enable Payments?
You can enable Payment options by switching your platform from Shopify to HTML in your accounts dashboard. ⚠️ Before doing so, please note that this will DISABLE the automatic installation wizard for Shopify.
1. Go to www.powr.io
2. Click on account icon and choose My account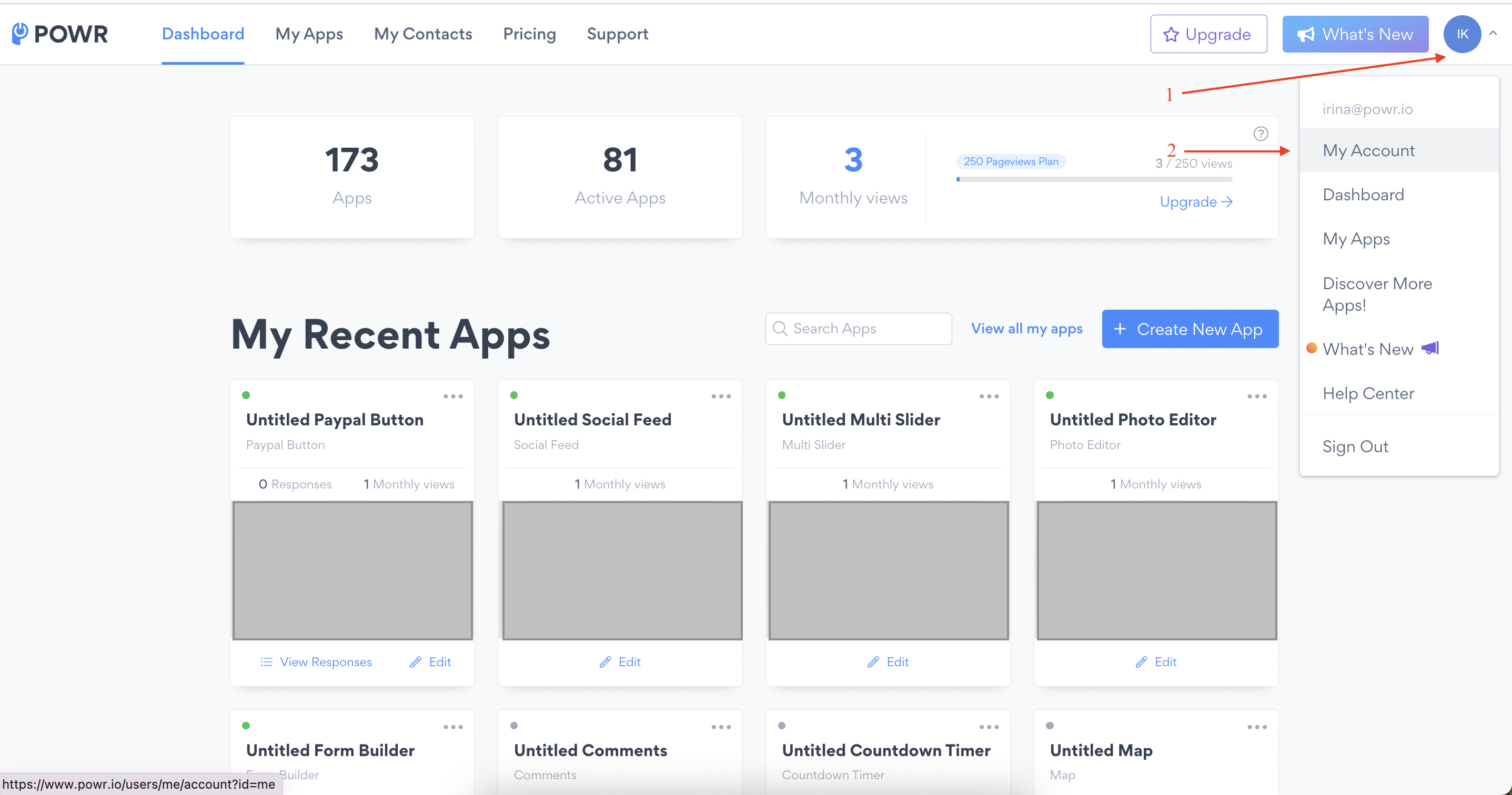 3. Change the Website Platform from Shopify to HTML: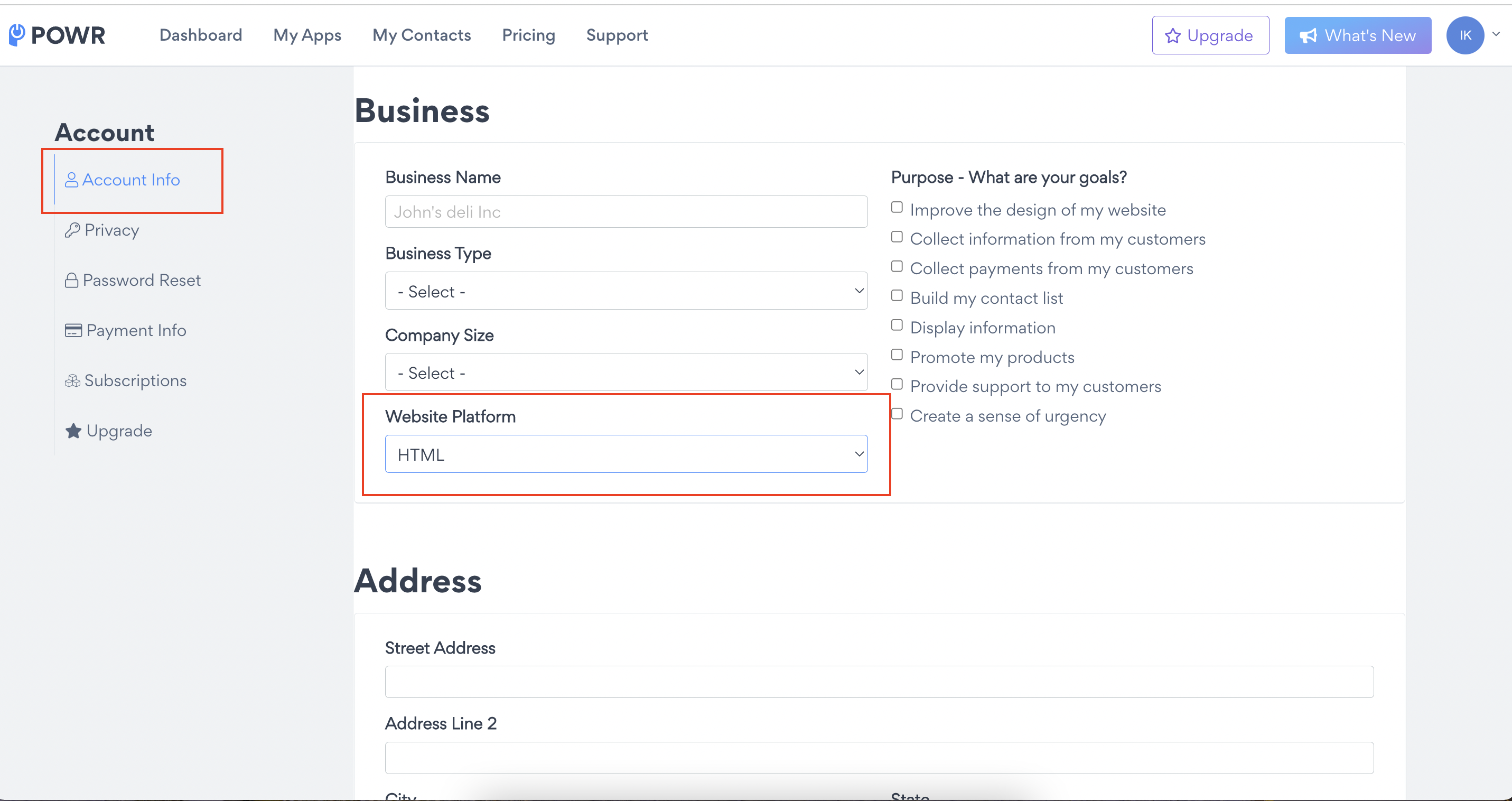 This will allow you to use the previous version of app.
Also, following articles might be helpful to install your Payment Enabled app in Shopify:
Adding POWR apps to a Shopify Theme with HTML