If you'd like to use your Popup to incentivize visitors to give give you their emails, offering a discount is an enticing way to gather more emails!
To utilize this feature in Popup, make sure you've got an Email Input element.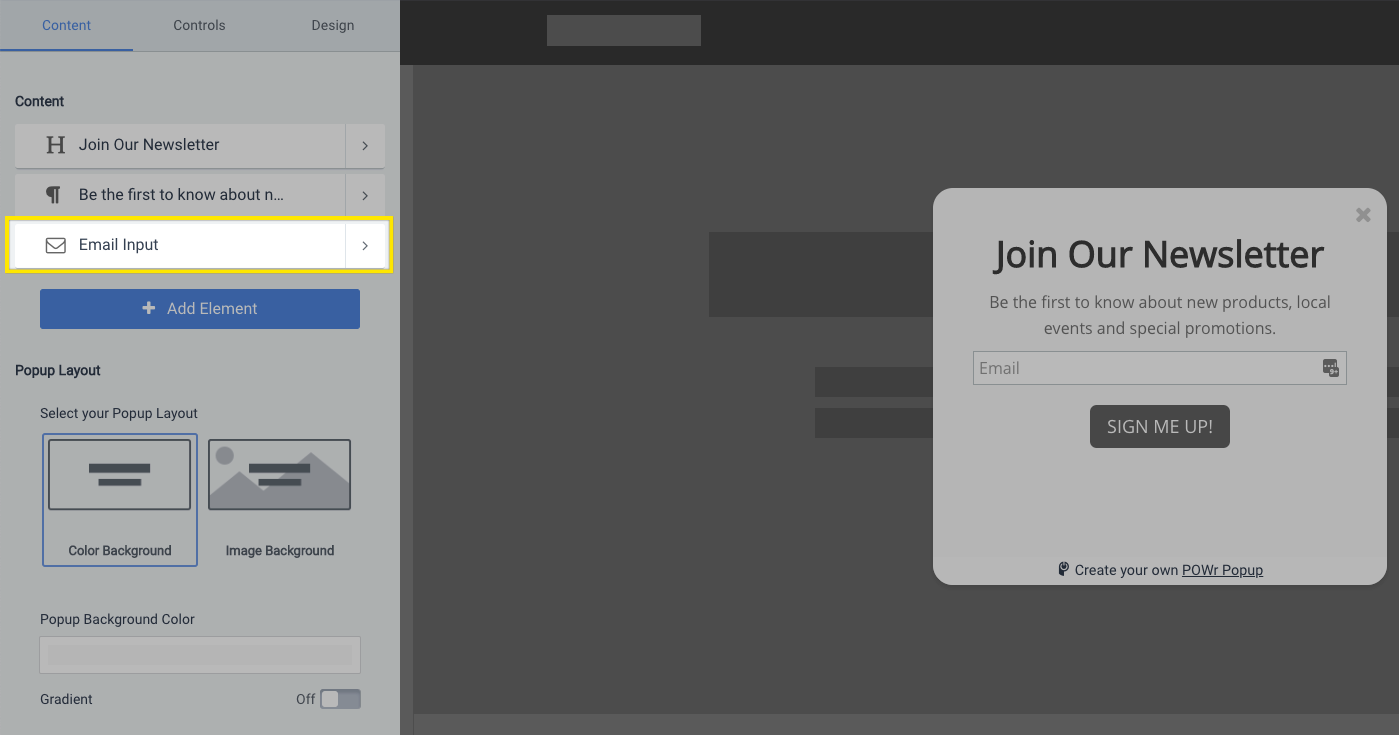 Click on the Email Input element to open the settings for that element. Edit the After Submit Message to include a discount code, so your visitors will only see it after entering their email address and submitting.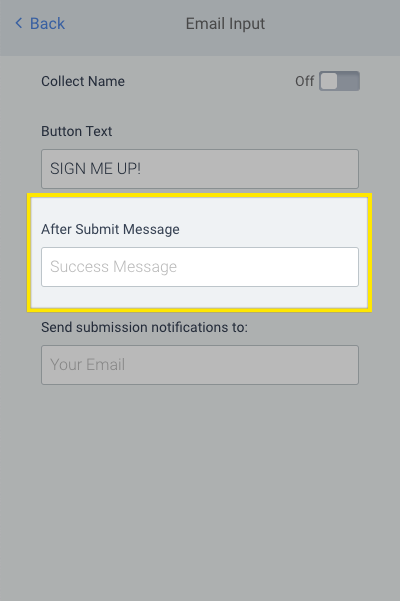 Here's what the final product would look like: