Our email editor gives you the ability to create a custom email that is automatically sent to a visitor that enters their email in your Popup!

To edit your Custom Autoresponder Email:
Open the POWr Editor for your Popup.
Go to the Controls tab, and select Emails.

Toggle the Autoresponder Email on.
Click Customize Autoresponder Email.
The POWr Mail editor will open in a new tab. Here, you can customize the email that is sent automatically by dragging elements from the left onto the email template on the right. You can also send test emails to see what the emails will look like in your visitors' inboxes!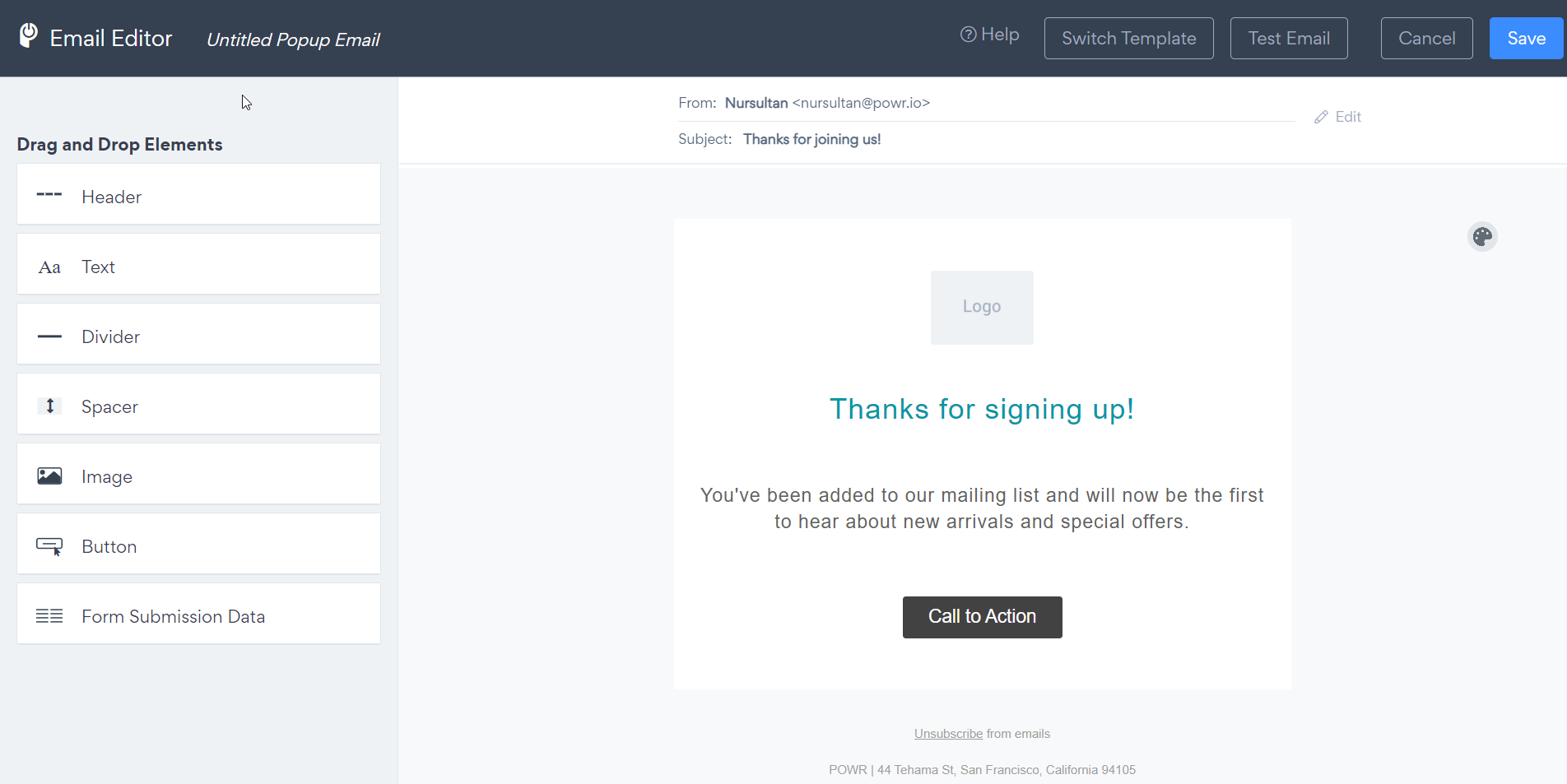 Please note, to add Submission data filled in by your customers to the Autoresponder email, simply drag "Form Submission Data Element" to the Email template.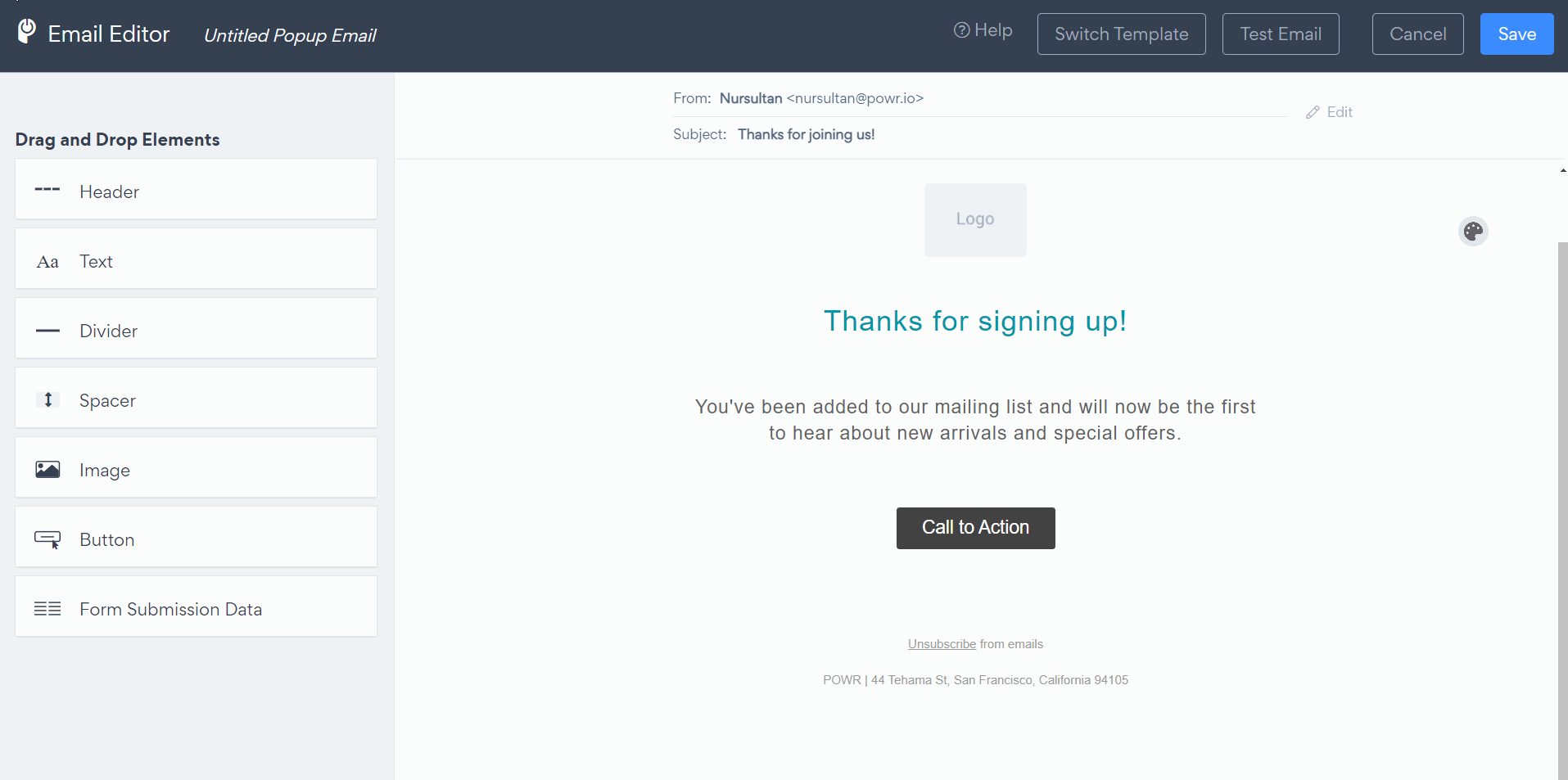 IMPORTANT: You can only send one autoresponder email per visitor through our Popup app.

If you want to send out regular emails, you can connect Popup to Mailchimp to add the new subscribers to your Mailchimp contact list and set up an email campaign in your Mailchimp account, or use Zapier to connect with hundreds of other services.