Customize the Footer
To customize the footer, click into the footer on the email to open the Footer Options.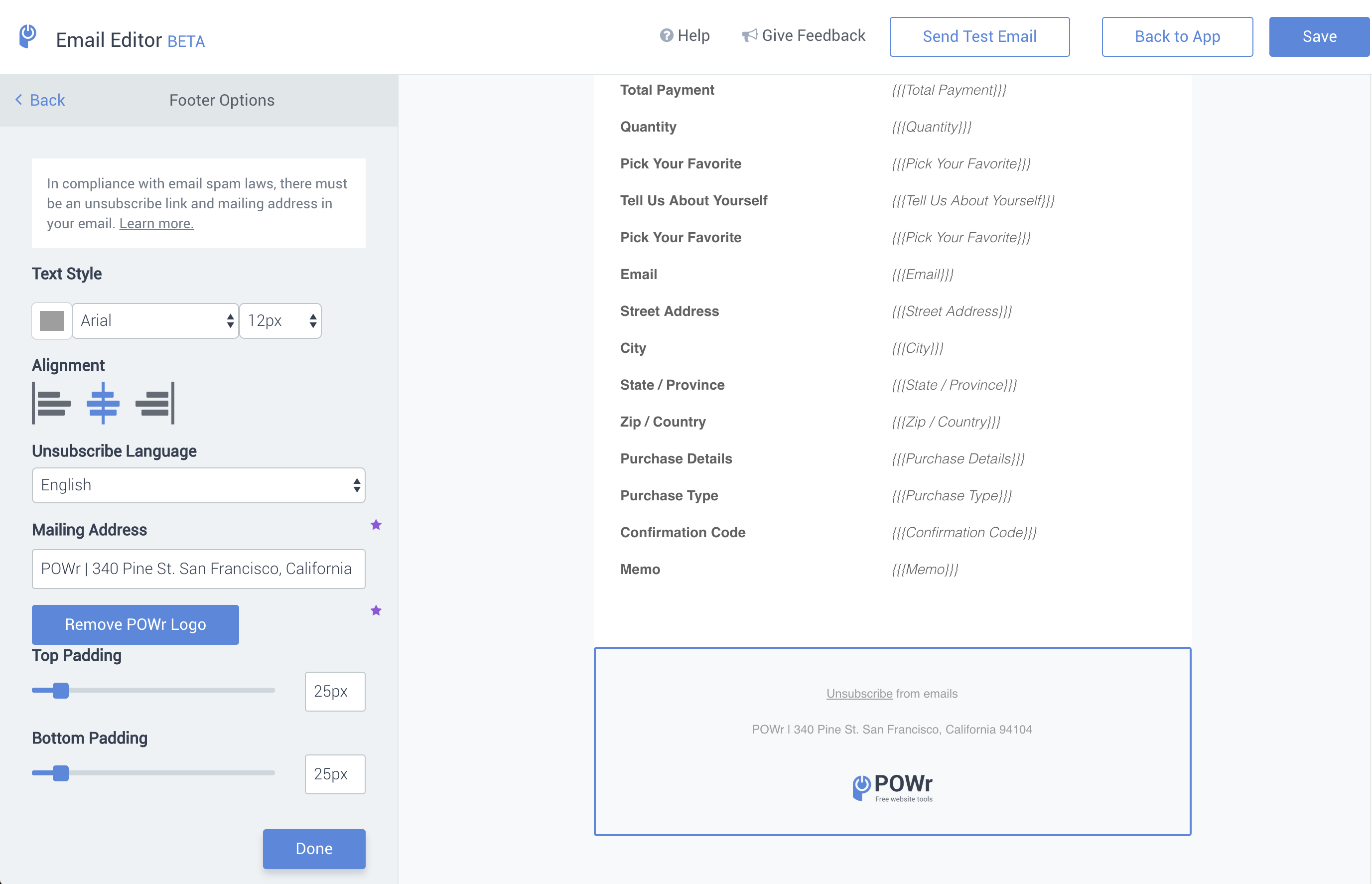 Once in the Footer Options, you can customize the text in the footer to match your branding. All free plans contain the POWR logo at the bottom of the email and to remove you must upgrade to the Starter Plan.
Spam Laws
In order to protect you from anti-spam requirements, all emails will deploy with the following elements in the footer:
By default, all emails will contain POWR's mailing address (340 Pine Street. San Francisco, CA 94104) because of the CAN-SPAM Act. You can change the postal address to your own when you upgrade to Starter.
Unsubscribe link in the footer
The CAN-SPAM Act requires all emails must contain a way for subscribers to opt-out of receiving messages. Because of this, an unsubscribe link will automatically be placed in the email footer and cannot be removed. When a user clicks on unsubscribe then they will be opted out of receiving future emails from this form.
To learn more about how POWR is protecting you from email spam, please read this help article.