Most form answers in any POWR forms, surveys, and polls can be displayed publicly after submission. Setting this up requires two steps:
Toggle on "Make answer public" (premium feature) in the settings for each form field for which you wish to display the answers after submission:
Go to Settings > After Submission Options and select "Display submissions publicly".

With those settings turned on, POWR generates a public results page that displays the overview of responses. This page is linked from your form after submission and can also be embedded into your site as an iframe.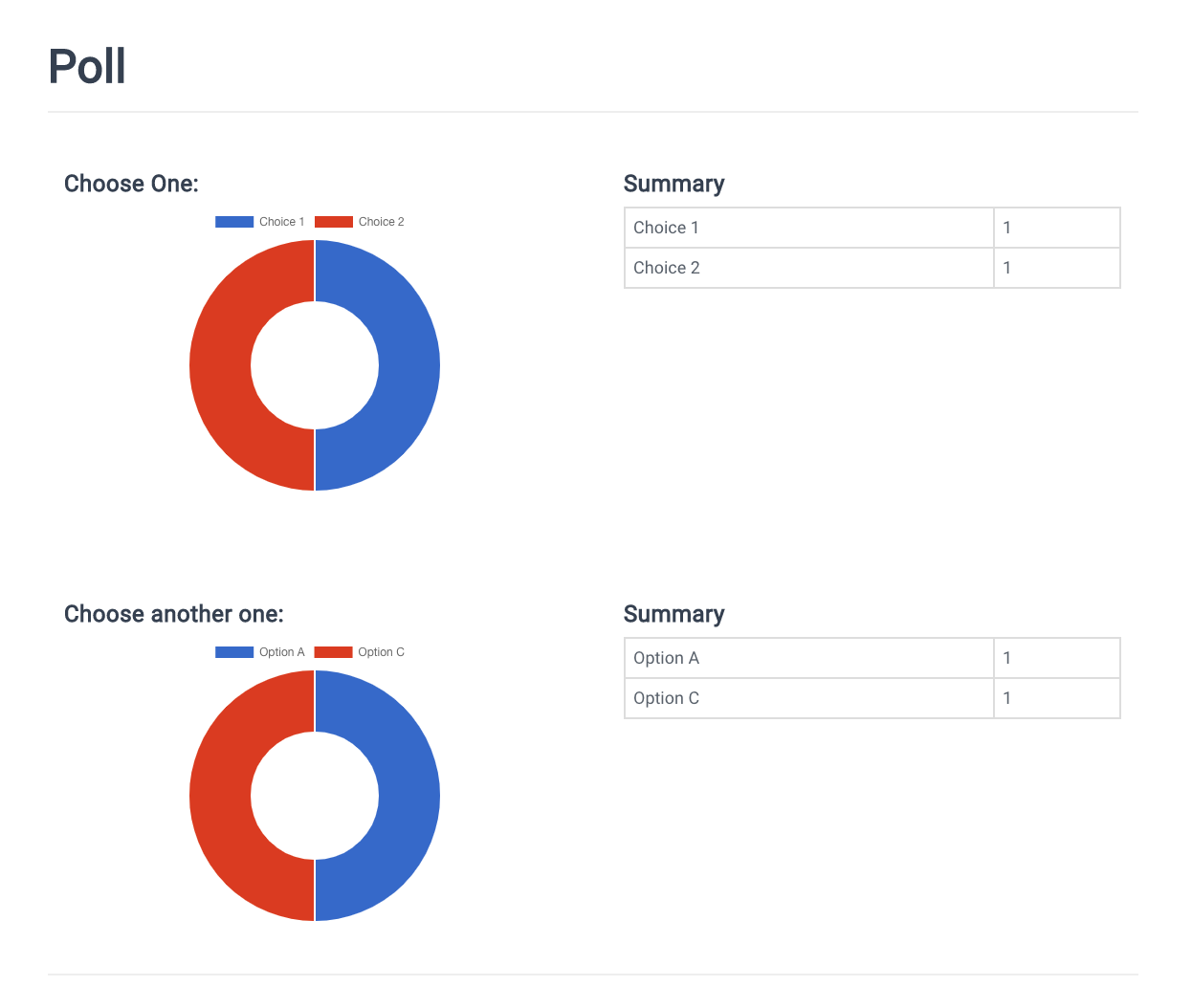 Please note: We advise against enabling this feature for regular text fields because all collected data will be displayed to all submitters if "Make
How do I display poll results on my website? (so
traffic goes to my website

)

We sincerely apologize for the inconvenience this is causing. If you want to see this feature in our apps in the future, you can always Submit A Feature Request.

In the meantime, as a workaround please follow the steps below:

1. Please enable Google Sheet integration in your Poll settings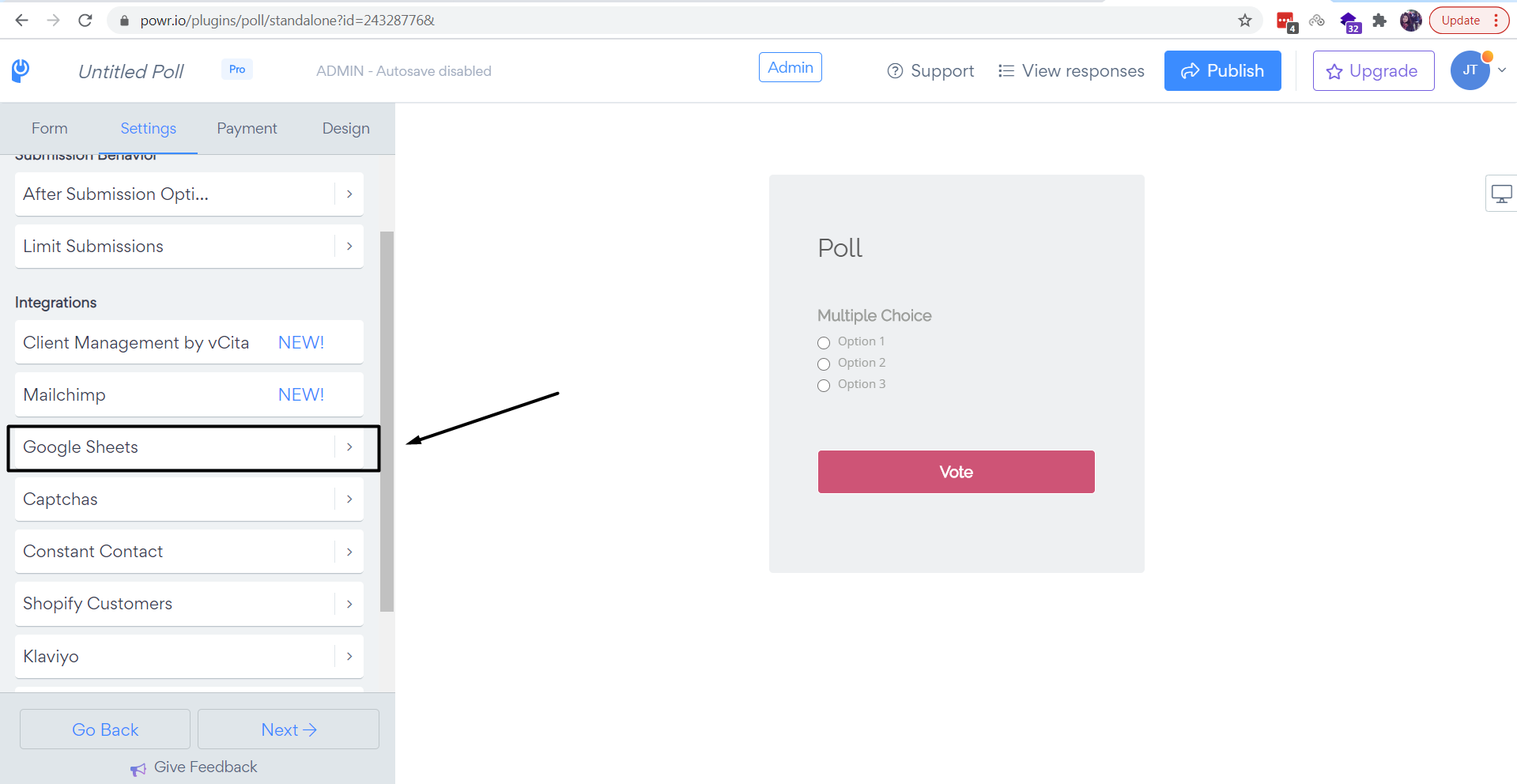 2. Copy a public URL of your Google Sheet (share the sheet and make it public (to view)
3. Create a new page on your website to display Poll results
4. Paste the Google sheet link to the page (So people will be redirected to the webpage and click the Google Sheet link)
The poll results will sync with Google sheet in real-time.