Most form answers in any POWR forms, surveys, and polls can be displayed publicly after submission. Setting this up requires two steps:
Toggle on "Make answer public" (premium feature) in the settings for each form field for which you wish to display the answers after submission:
Go to Settings > After Submission Options and select "Display submissions publicly".

With those settings turned on, POWR generates a public results page that displays the overview of responses. This page is linked from your form after submission and can also be embedded into your site as an iframe.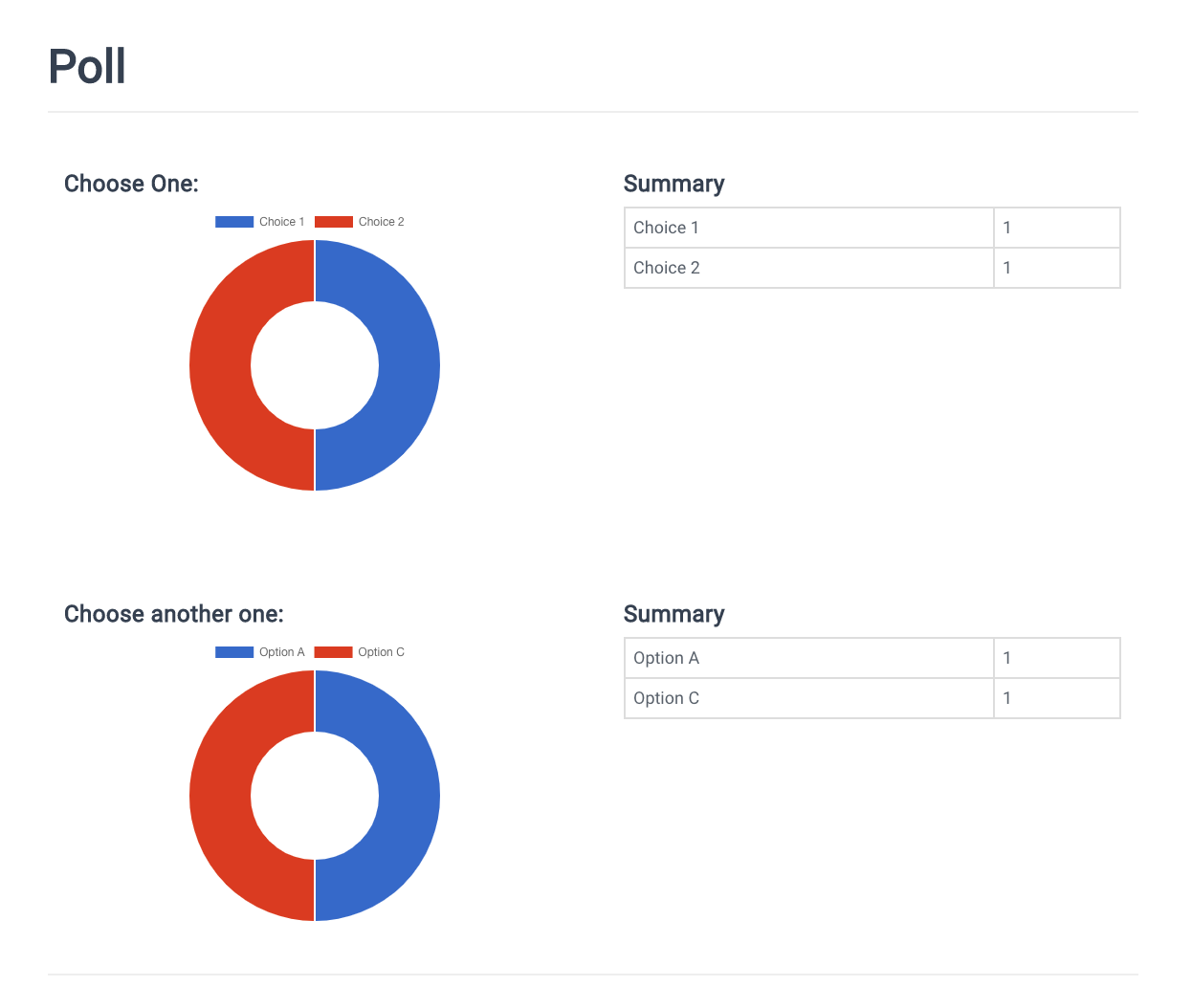 Please note: We advise against enabling this feature for regular text fields because all collected data will be displayed to all submitters if "Make