STEP 1 - installing POWR Form Builder
Go to Shopify admin - apps
Find the POWR Form Builder , and then click it.
On the app listing page, click

Add app.
In your Shopify admin, to authorize the use of the app, click

Install app.
You'll be redirected to the POWR Dashboard, click Create New AppYou are in POWR Editor, here you can customize the Form to your liking, click on publish to save the changes.
(click right click - open image in new tab - to see in full window)

STEP 2 - Adding the POWR Form Builder to Shopify POS
Go to Shopify POS
Click Home - Settings - All Apps
Find POWR Form Builder, and click it.
You'll be redirected to mobile view of POWR Dashboard, find the Form you need, click Edit
Since you have already set up the Form, Click Publish - then Menu - Share App - Copy Link.
Go to Home screen, click Add tile - Link - Paste copied link to the URL field, Title your Form, click Save.
The Form you added to POS will appear on Home screen
(click right click - open image in new tab - to see in full window)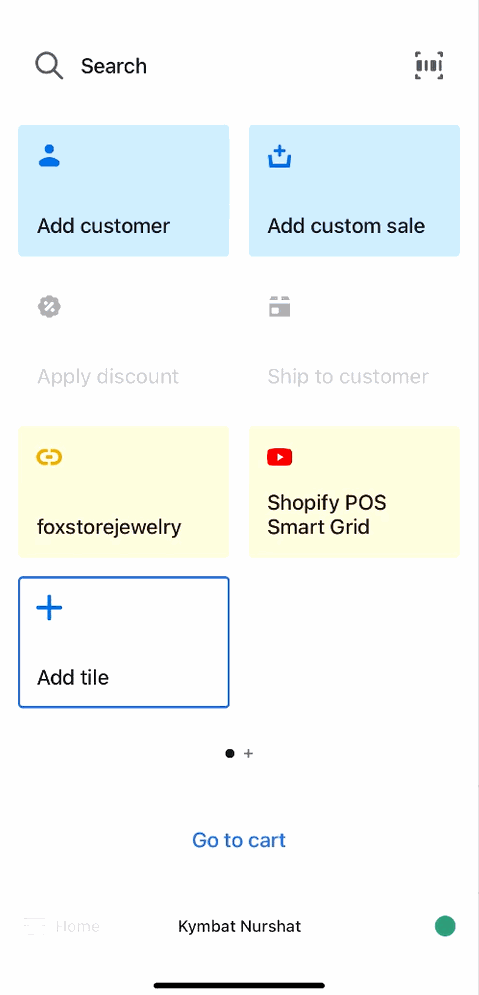 Useful links:
Please read through the following article: Sync your POWR Popup or Form with Shopify Customers