Issue description:
Sometimes popup displays properly on desktop, but cannot be viewed the same on mobile devices.
For instance, the popup is cropped, the close button does not fit into the mobile screen without rotation or any other size issues may arise.
Solution:
To resolve this issue, please try to change app width or popup positioning.
Please follow the steps below to change app width:
Open app settings
Click on the "Design" tab
Open the "Size and Border" section and try to adjust app width, padding, or border size.
Kindly refer to the image below.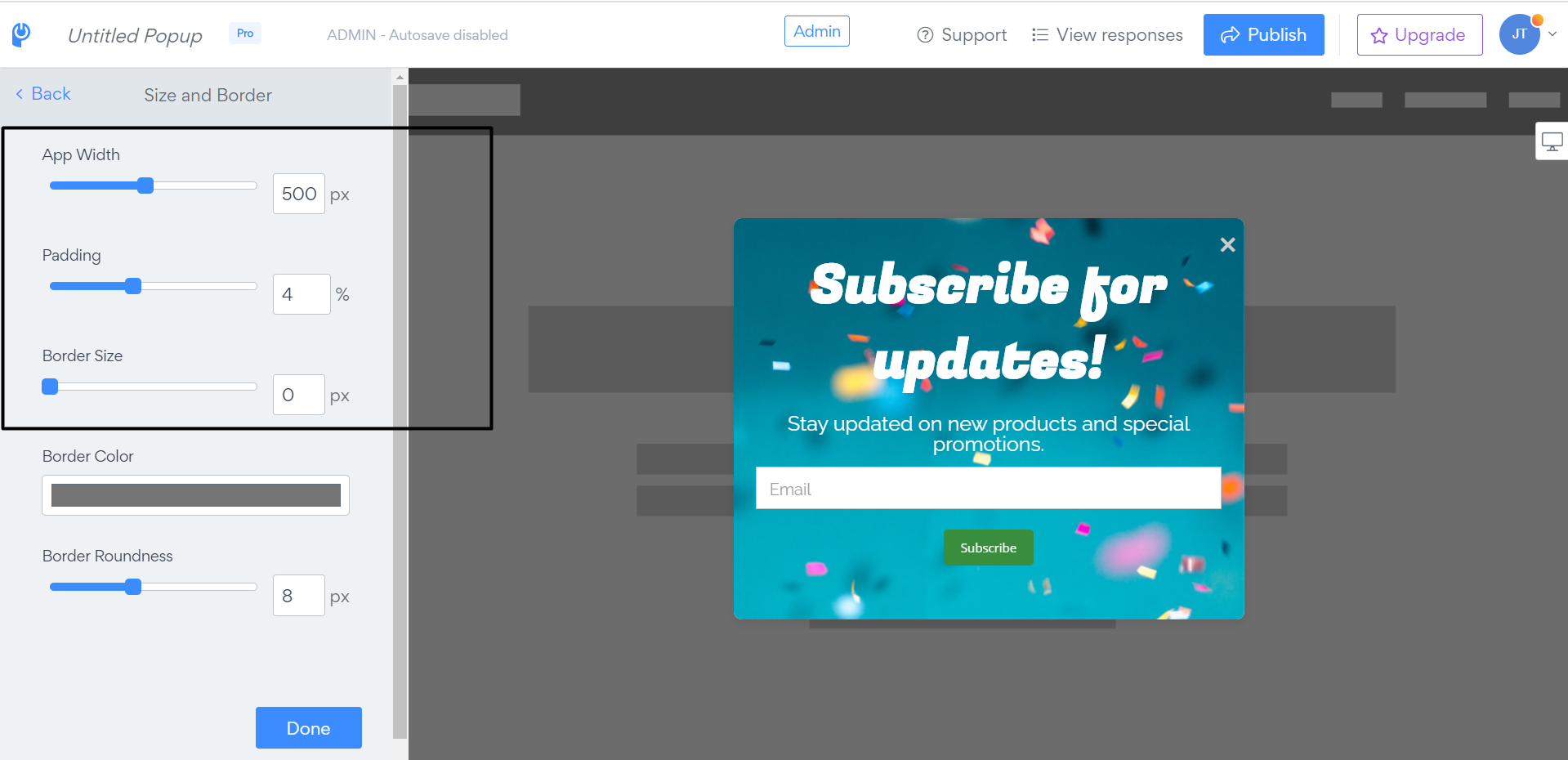 To change the popup positioning, please:
Open app settings
Click on the "Content" tab
Press on the "Layout" section and select the option you find suits you better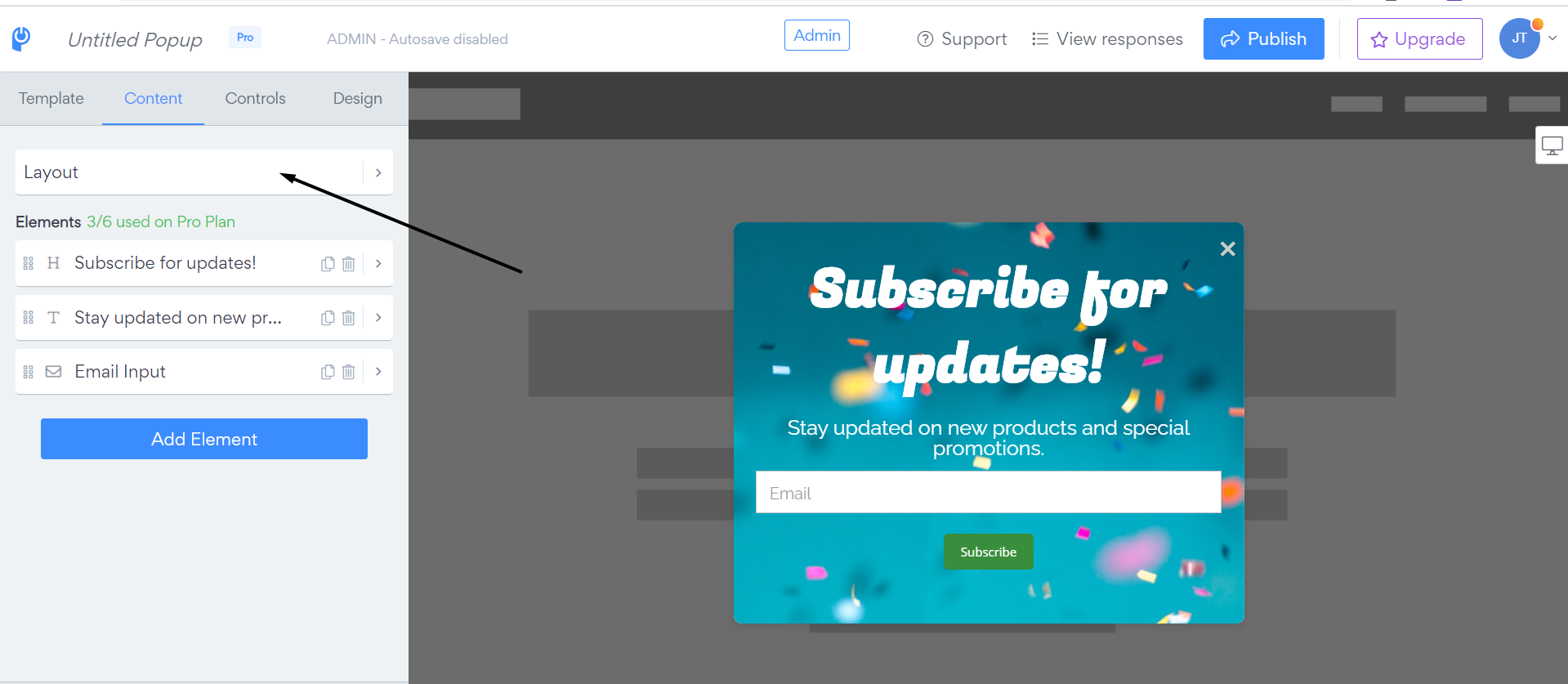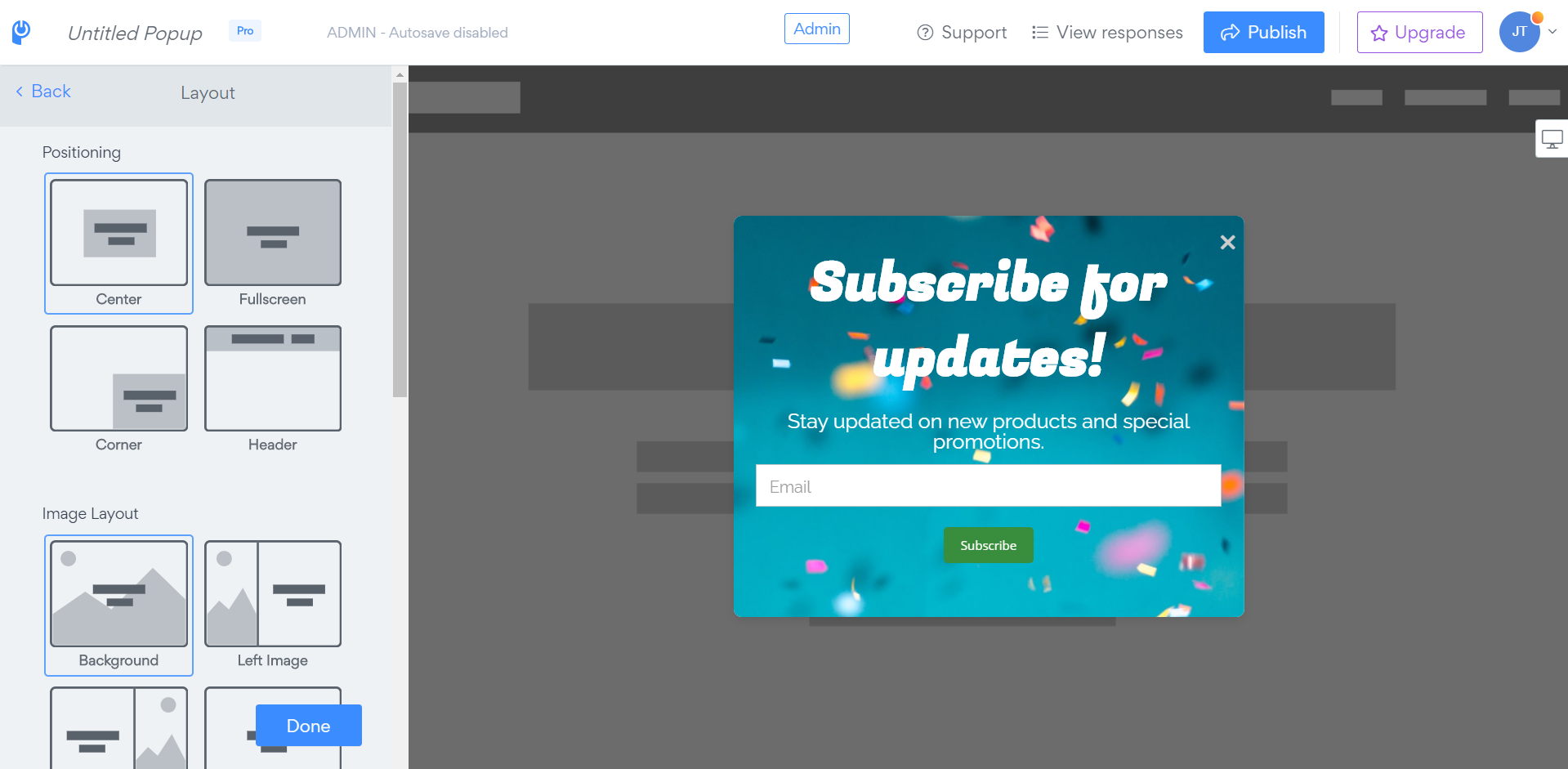 Note:
If changing the above settings did not help to view Popup on mobile correctly, please contact support@powr.io for further assistance.