POWR's Spin to Win app is an excellent way to give your visitors a chance to win discounts on products in your online store! In order to make the most of this app, you will need to create discounts directly in your eCommerce store (i.e. in Shopify, BigCommerce, Weebly, Wix, etc).
Getting Started
---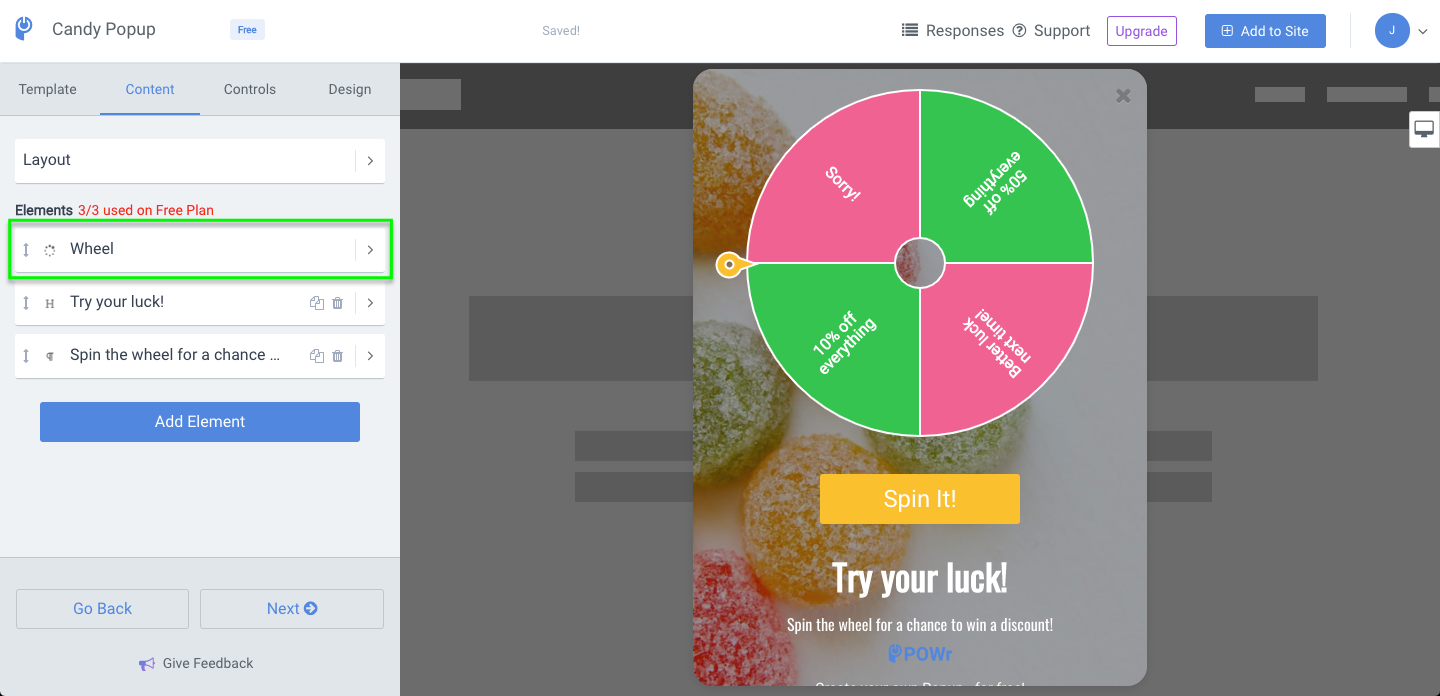 Once you are in the Wheel drilldown, you can change or remove the Button Text. Visitors to your site can either spin the wheel using the spin button or by clicking directly on the wheel.
Any text you insert in the Win Label and Loss Label inputs will show up directly on the Wheel in your Popup.
Wheel Elements
---
Win Label and Coupon Code
Each Win Label is accompanied by a Coupon Code input. Here, you should enter the coupon code exactly as it appears in your online store. If a visitor lands on this winning option after spinning the wheel in your Popup, they may use this coupon code to get a discount on a purchase from your online store.
Loss Label
Visitors who land on a Loss Label after spinning the wheel will not win anything. A coupon code input, therefore, is not available for losing options.
Gravity
Gravity refers to the likelihood that the wheel will land on a specific option. The probability that the wheel will land on a particular winning or losing option is specified by a percentage directly to the right of each Gravity input.
For an equal likelihood of landing on each label, keep the Gravity of all options set to the default of "1"
To guarantee that the wheel lands on a single option every time, set that specific option to a Gravity of "1" and change the Gravity of all other options to "0"
Design Settings
---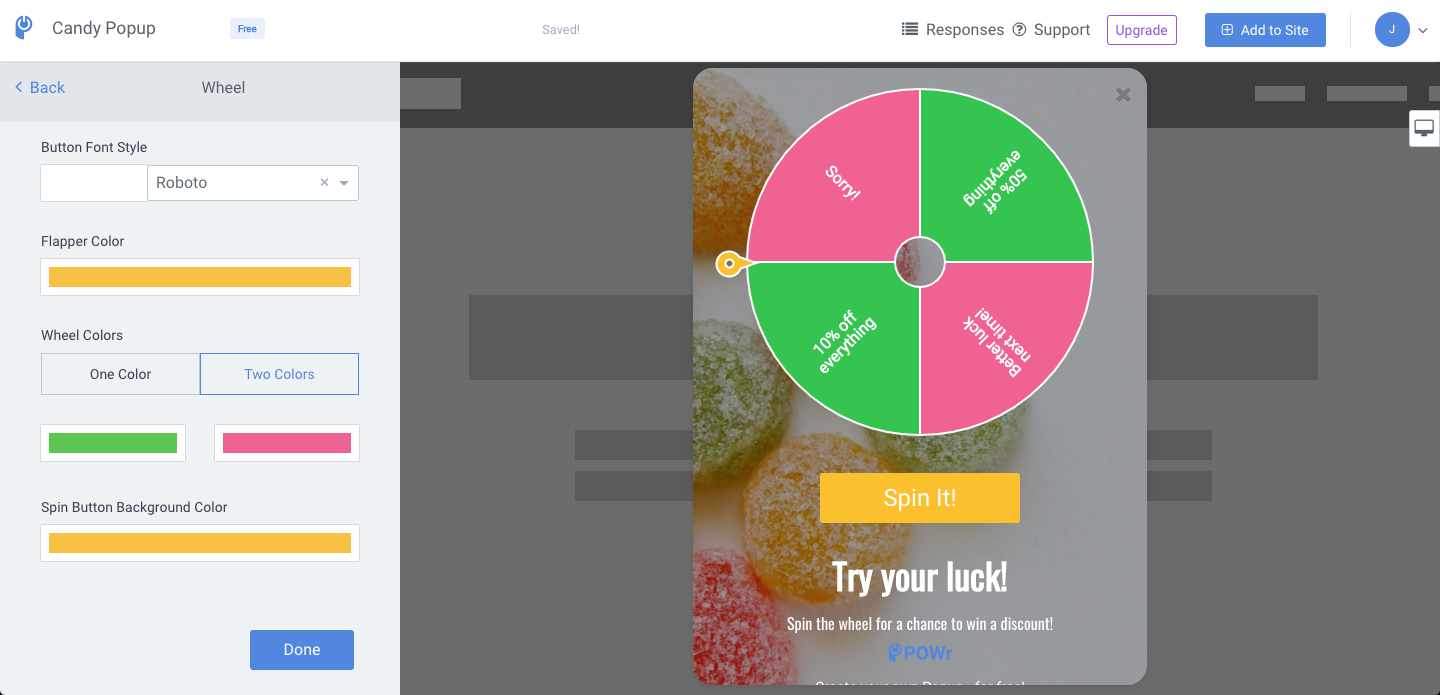 To make visual design changes to your Wheel, go to the Design tab of the editor and select the Wheel drilldown menu. Here, you can adjust the:
Button font and background color,
Flapper color, and
Wheel color(s)
Happy Spinning!