To install your Tabs app on a specific Product Page, please do the following:

1. Log into your Shopify Store
2. Select Apps on your lefthand side
3. Locate and Select your POWr Tabs App
4. Select the Tabs instance which you would like to install which should open up the app editor
5. Select Publish/Add To Site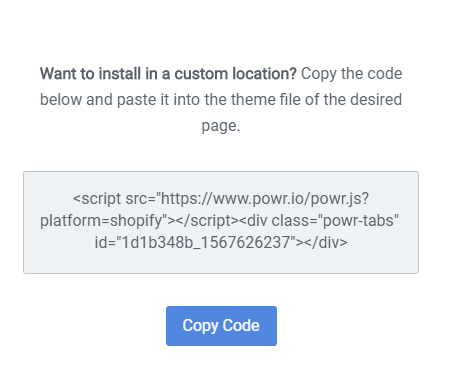 6. Copy the HTML shortcode you're provided
7. Locate your Product Page by going back to your Shopify Store and selecting Products
8. Enable HTML by clicking the < > icon to the top right-hand corner of your Description box
9. Paste your HTML shortcode in the Descriptions box
10. Save

If you want the Tabs app to be on multiple product pages, please ensure you create a different Tabs instance for each Product Page if you're intending on having different information for each Product.