POWr offers Stripe as a payment option in several of our plugins: PayPal Button, Form Builder, and eCommerce.
If you're seeing issues when trying to make a payment in your plugin using Stripe, this might be due to POWr not having been properly authorized during the setup process.
Examples of issues that point to this being the underlying problem:
Stripe payments are toggled on in the POWr settings but a Form is showing the following error on submit: "Payments have not been connected for this form. If you're testing this form, you may need to refresh the page."
A buyer enters their credit card details in checkout but sees an error informing them that this merchant cannot currently accept payments.
To fix this, please follow these steps:
Log into your Stripe dashboard
Navigate to Settings > Business Settings > Authorized Applications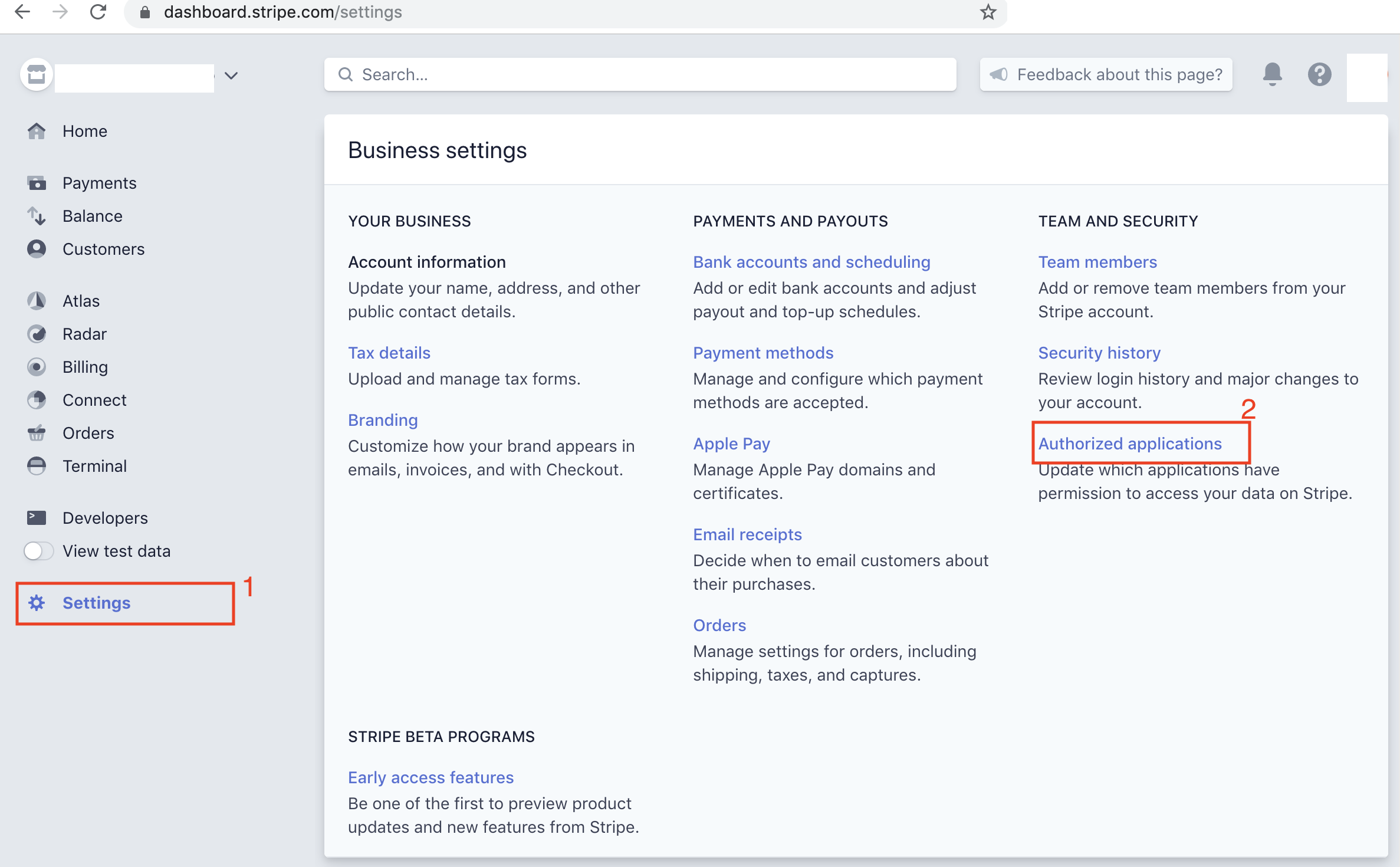 Next to the POWr.io icon, click "Revoke Access"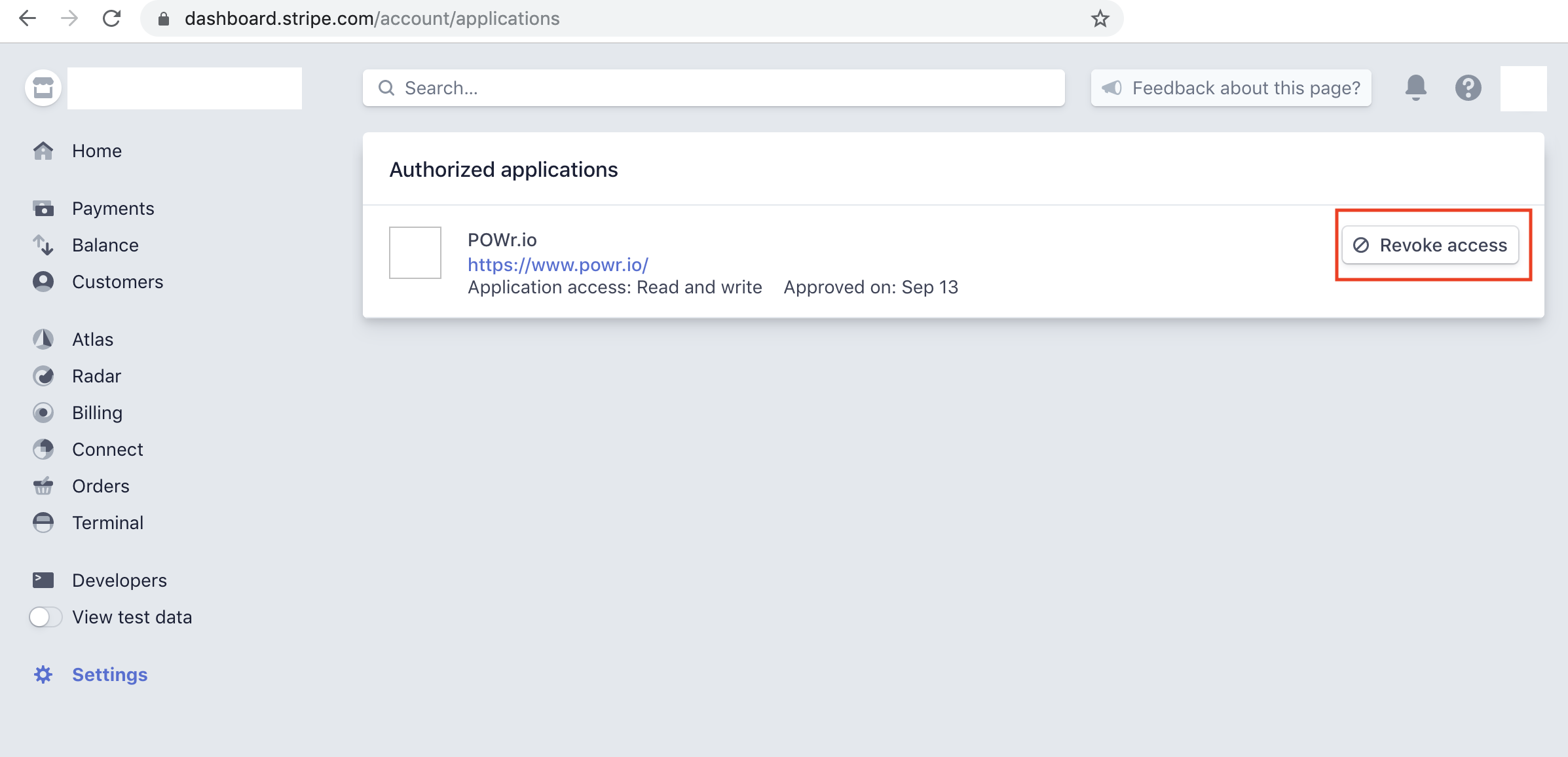 Open your POWr Editor for the plugin in which you're experiencing issues
Toggle on Stripe payments
Re-connect your Stripe account
Save your plugin.
This should then prevent any issues with payments not going through because of your Stripe account not being fully connected.