Please note that all payment transactions that have been made through our apps are being sent directly to our user's PayPal/Stripe account and we don't have access to those transactions.
We recommend that you reach out to PayPal/Stripe directly and provide them with the confirmation code that can be found on your app's Sales Dashboard so they can help you with tracking that transaction.
Here's what a confirmation code looks like.
PayPal: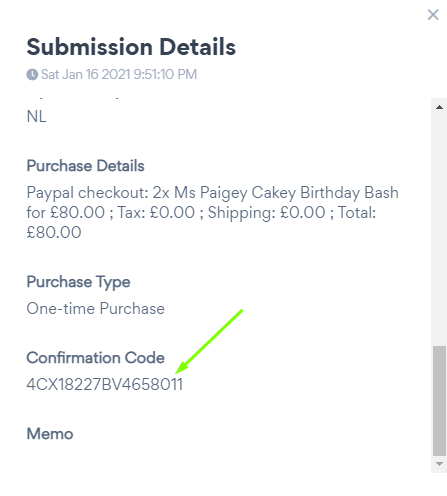 Stripe: