This integration will allow you to collect contacts from POWR Form and Popup and sync them with Shopify Customers.
⚠️ Please note that this integration is available only for Shopify users who installed our app through the Shopify app store. In order to see My Contacts in POWR, you must be logged in your Shopify store.
In order to activate this integration please following these steps:
1. Install POWR Form or Popup on your Shopify store.
Go to the Shopify App Store. Search for POWR Popup or POWR Form Builder.
In the app listing, click on 'Add app'.


2. Customize the app and add an email field
In order to add contacts to My Contacts in POWR, you will need an email field in your form or Popup.



3. Accessing My Contacts through Shopify
You can access your POWR contacts in the My Contacts dashboard by clicking on your app under Apps in your Shopify Dashboard.
Click on My Contacts in the top navigation.
You can also directly access it by clicking here (please note you will need to be logged in to Shopify).




4. Complete integration
In My Contacts, click on Integrations and proceed with the Shopify customer integration. You will be able to sync all contacts existing contacts or only new ones.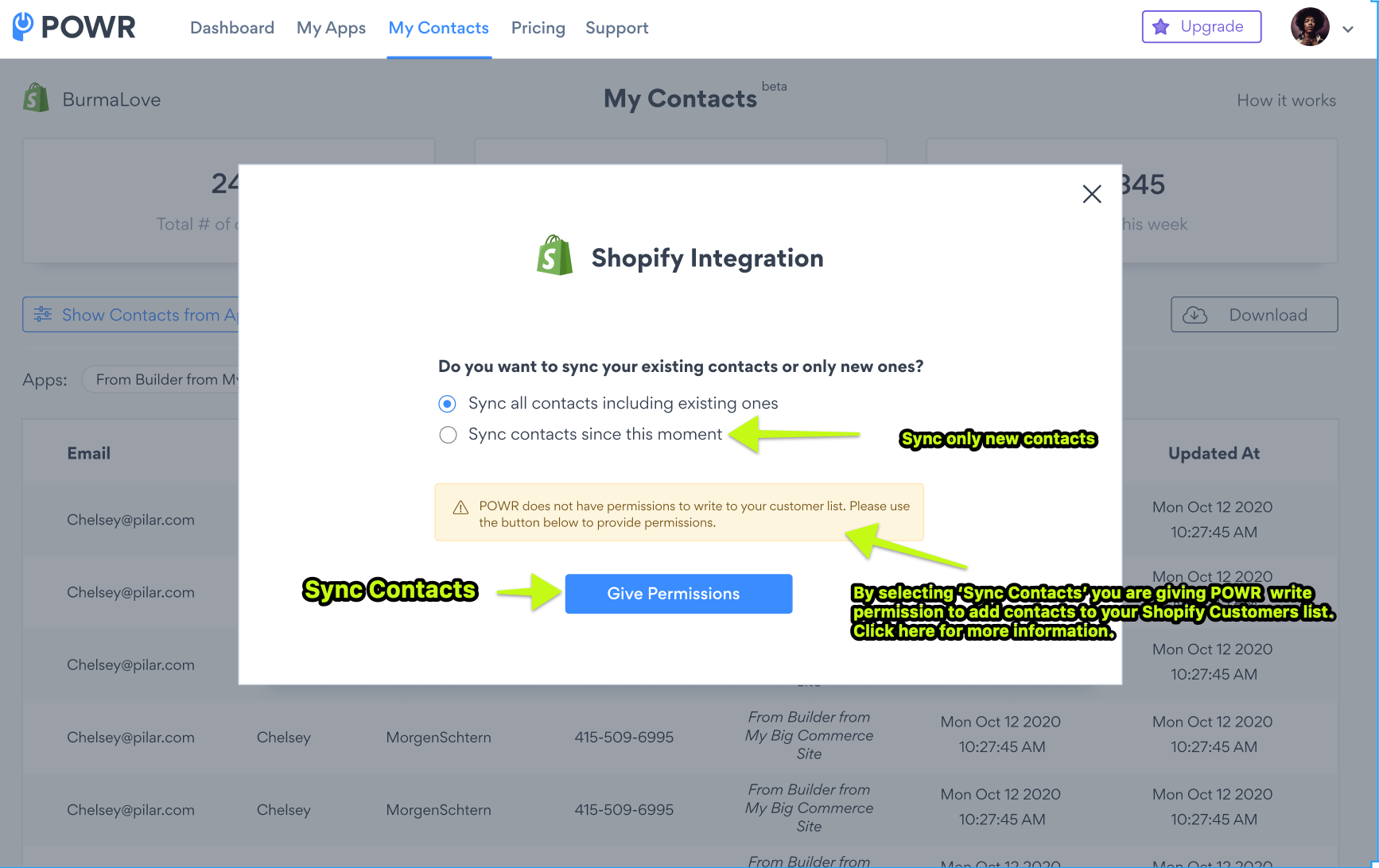 Check your synced contacts in Shopify Customers




⚠️Please be advised that POWR cannot change/delete/update your current Shopify contacts which were added not by our integration.