If you're using Shopify's Debut Theme and am installing your Countdown Timer on your Homepage, please do the following steps:
1. Access the Installation Page of your Countdown Timer
2. Select Add to Page
3. Select Manual Install
4. Copy the shortcode you're provided
5. Return to your Shopify Store
6. Select Online Store
7. Under the Actions dropdown, select Edit Code
8. Open your theme.liquid file
9. Paste your shortcode after <div class="page container" id="PageContainer">
and above
<main class="main content" id="MainContent" role="main">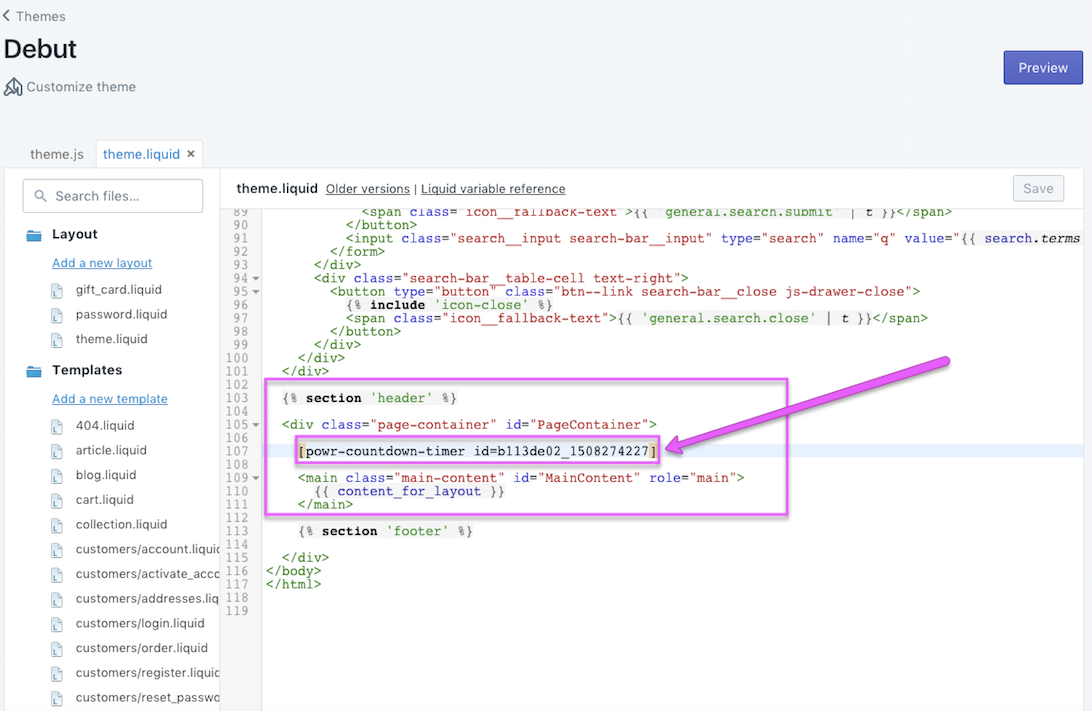 Note: When using Shopify's Debut Theme, installing your code anywhere else on your theme.liquid file for your homepage may cause mobile compatibility issues.