Automatic Install vs. Manual Install
You can install any POWR App on your Shopify site using our Automatic Install Wizard. Simply select a page, product, or blog post to add your App to.
You can also choose whether the App should appear at the top or bottom of that page (within the possible install area).
Click Confirm Install, then preview your Page.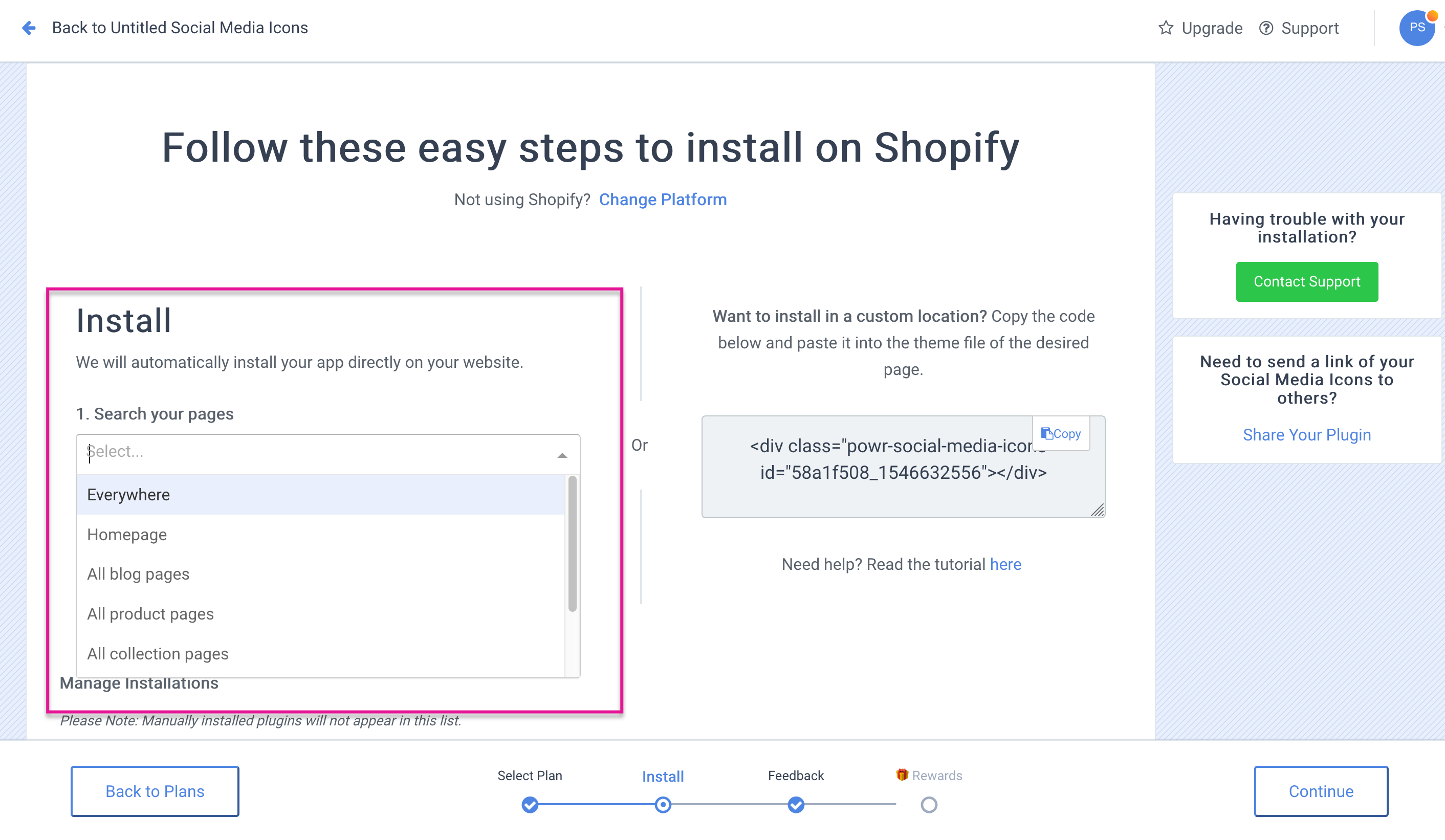 Custom location
If you wish to add your App to a location that is not accessible with the Automatic Install Wizard (such as your site's homepage or footer), you can always choose to manually install your App instead.
Manual Install gives you the unique shortcode for your App . You can insert that shortcode into any page, post, or template file to add your App to a custom location.
Please note that you will need to remove the shortcode directly from the location where you added it if you ever wish to uninstall your App from your site.
Check out this article for help with adding POWR to a custom location: Adding Apps to a Shopify Theme with HTML