Getting Started
POWR Comments is a powerful tool that lets you collect feedback, answer your customers' questions, and tell them more about your product/service.
To create a new Comments app, log in to your POWR.io account, click on Create New, and select Comments from the pop-up. A new page will appear where you can create your app. The POWR Editor will appear on the left-hand side of the screen. Here, you will create and edit your app. Once it's ready, you can add it to your website, share it on social media, or just save it for later in your POWR account.

Please be advised that starting from March 14 2022 all new comments apps will be Default version and old apps will remain on V1. Please check this link on how to use old V1 Comments.


Basic setup


In this module you would be able to set up next features:
Input fields name & allow attach images Settings> Comment field.



Collecting First Name & Last Name, email or allow anonymous comments. Settings>Name & Email



Edit success message after submission. Settings> Success Message.


Email notifications and comment management

You'll probably want to receive emails when a visitor leaves a comment through the app. You can set this up in the POWR Editor in the Settings section. Under Admin Emails, click + Add Email and enter your email address in the field.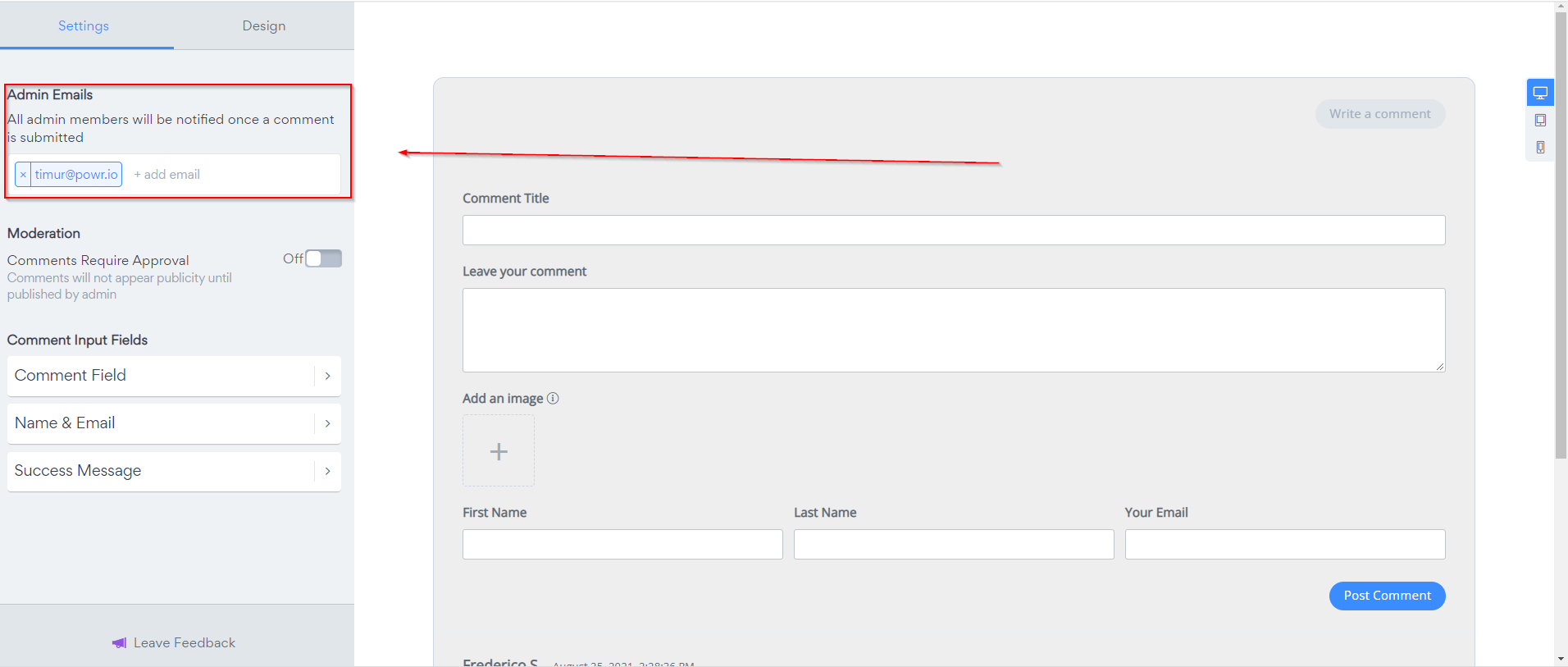 If you would like to check submitted comments before postings, please toggle on Comments Require Approval in Settings module.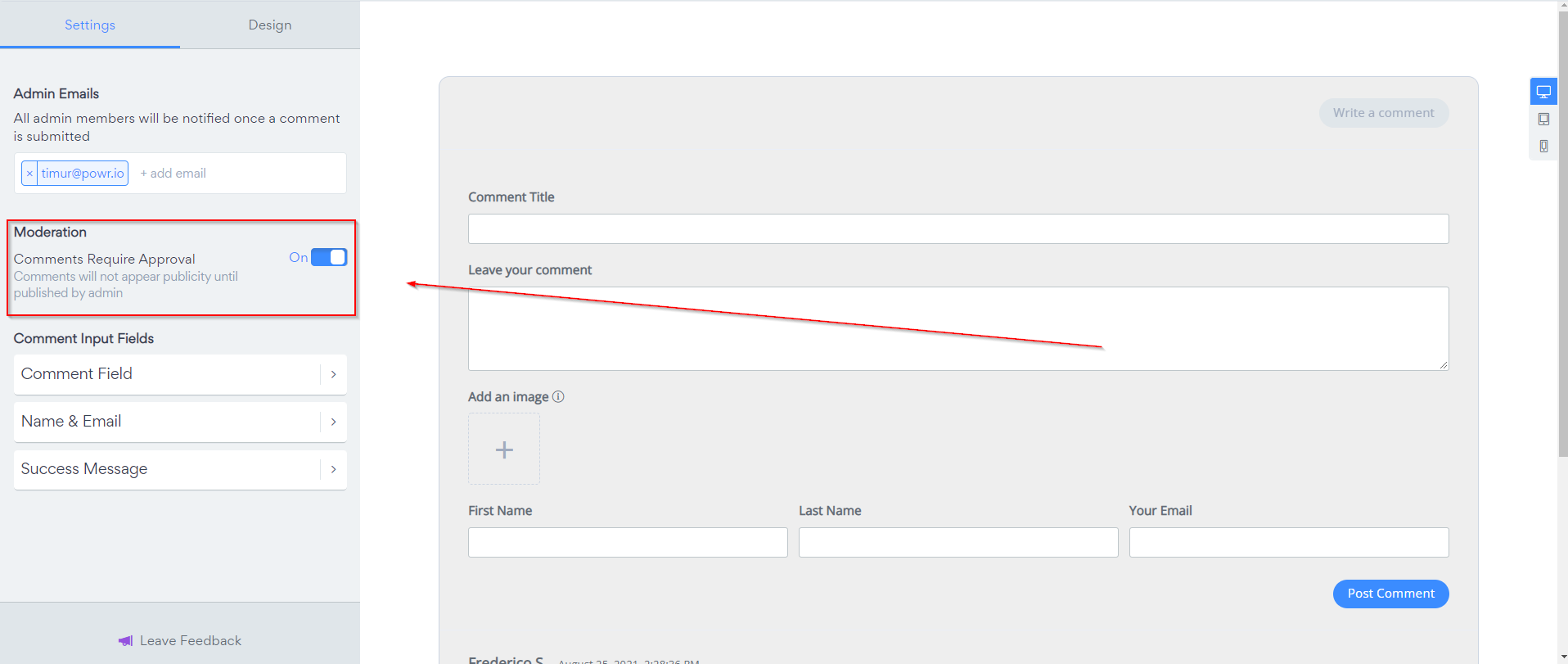 Comments approval.
After each comment submission, you will receive an email notification (if you added your mailbox under Admin email) and use this link to approve comment.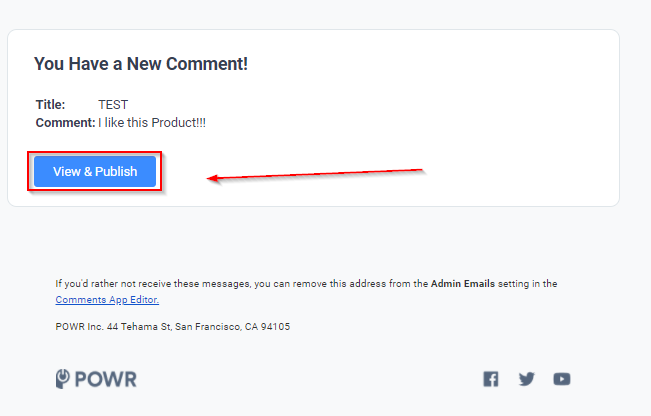 Or you can go to Manage Comments inside your app.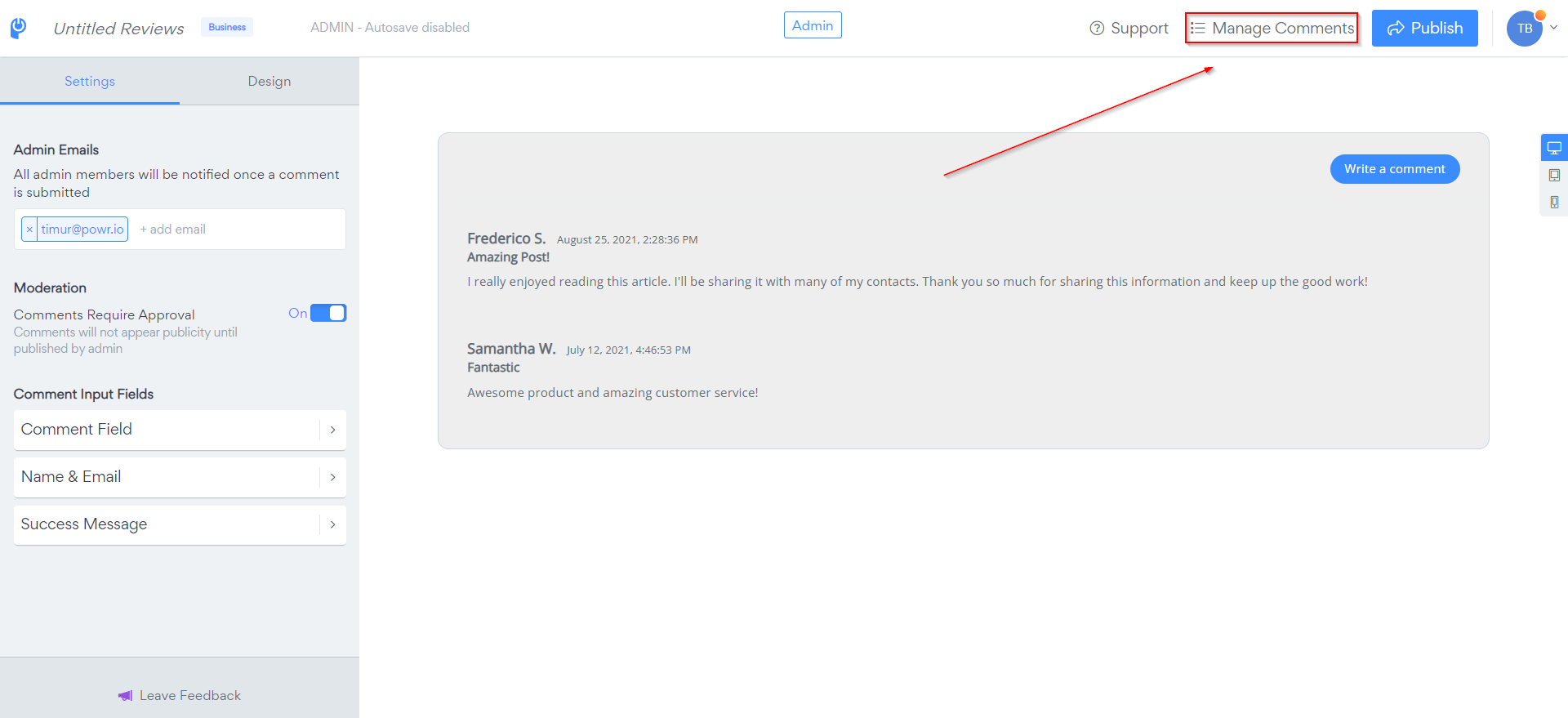 In Manage Comments you would be able to see comment's text, submitter's data and decide if you would like to delete comment or publish it.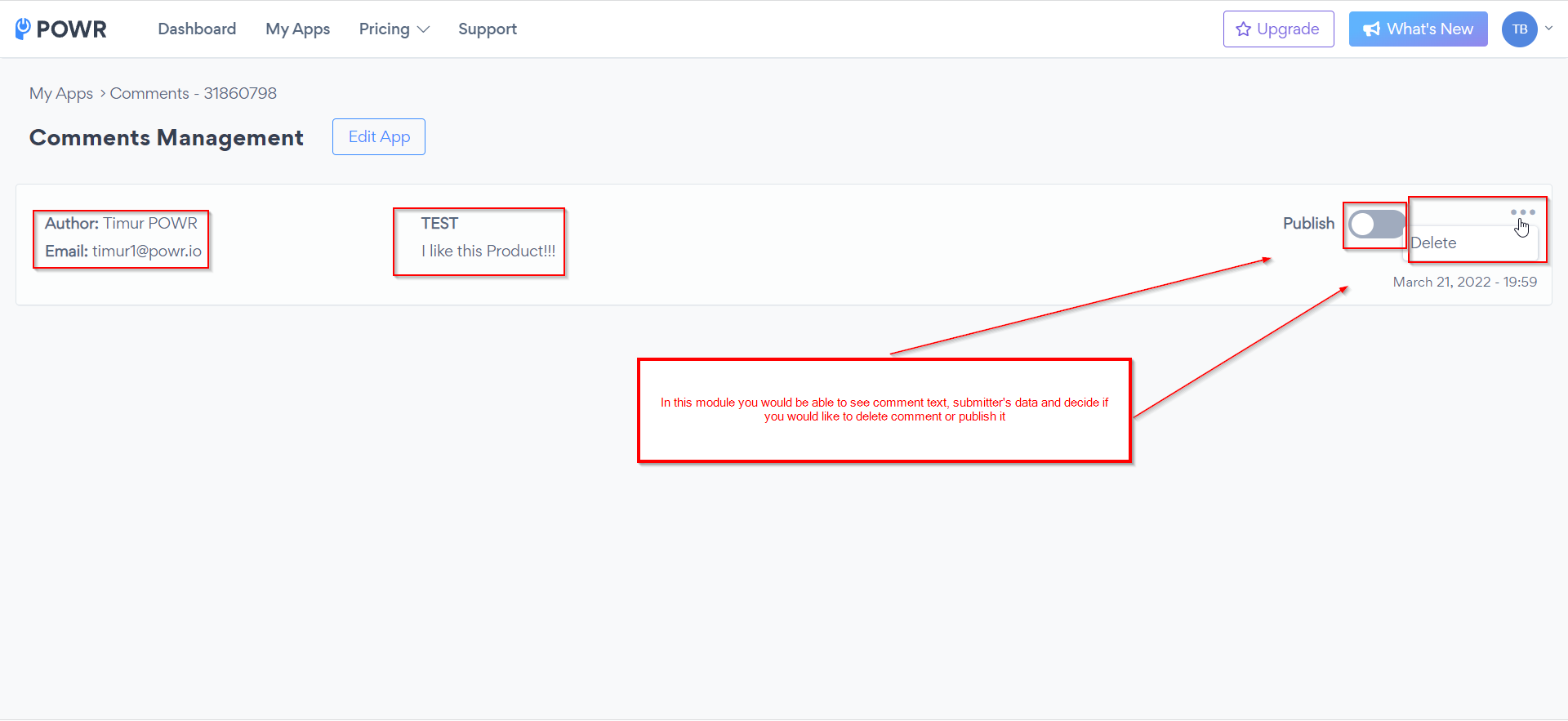 Design
In Design Module you would be able to set up a basic design things like: Colors & Font, Border settings, Button Design and Display/not Display Example Comments from Frederico and Amanda.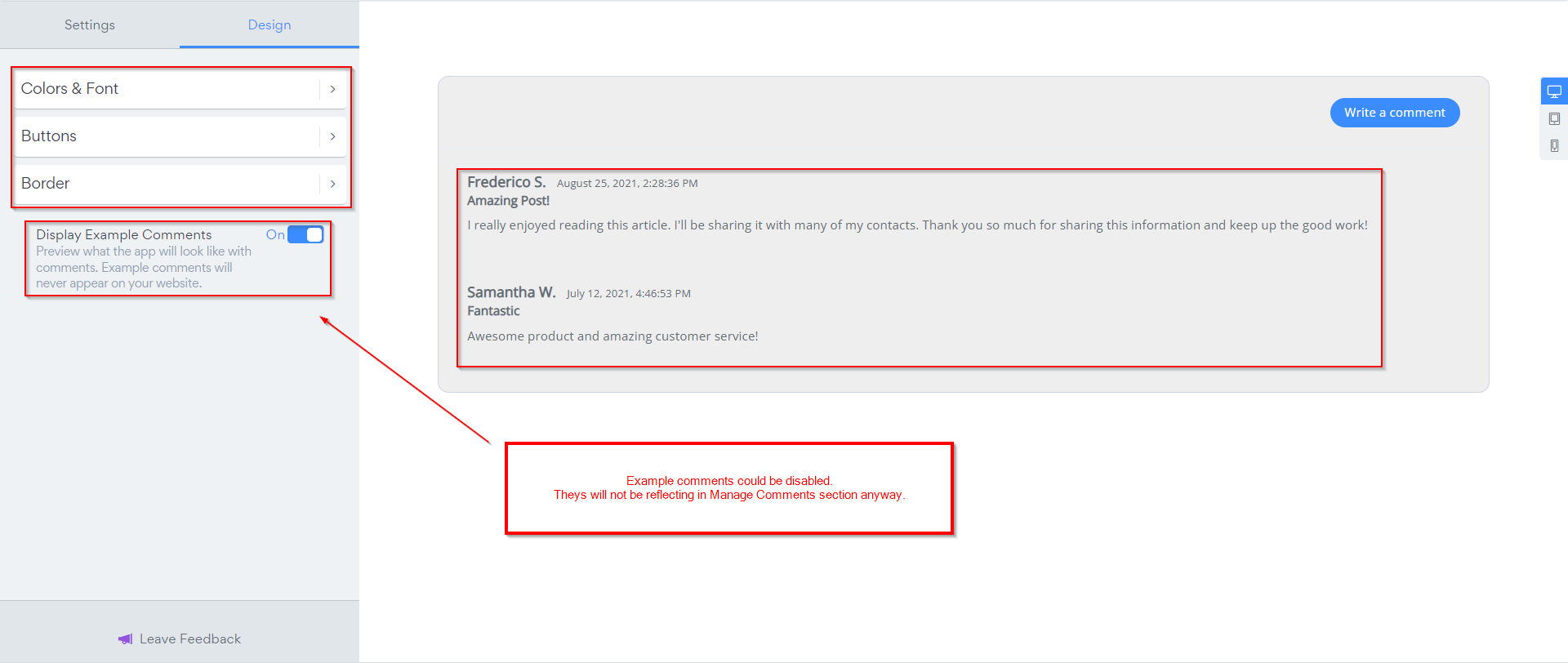 I see a broken image when a photo is uploaded to Comments app, how to fix the issue?

In case you see the above screenshot in your app, it means that image's name contains symbols like +, -, : < # etc. Please do not use them in image name when uploading the file, you will need to rename it.