Product Reviews can be installed via the Shopify App Market.
Once installed via Shopify, open the app and begin editing.
Settings Tab
Admin emails are critical to getting alerted when a new review has been received, and needs to be published.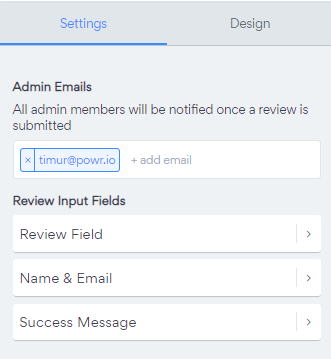 The review form can be customized, including which questions to ask and the placeholder text used.


The Success Message can be customized to thank reviewers for their review. This message will only be displayed after a user has successfully submitted a review, but may be before the review has been published by you or another app owner.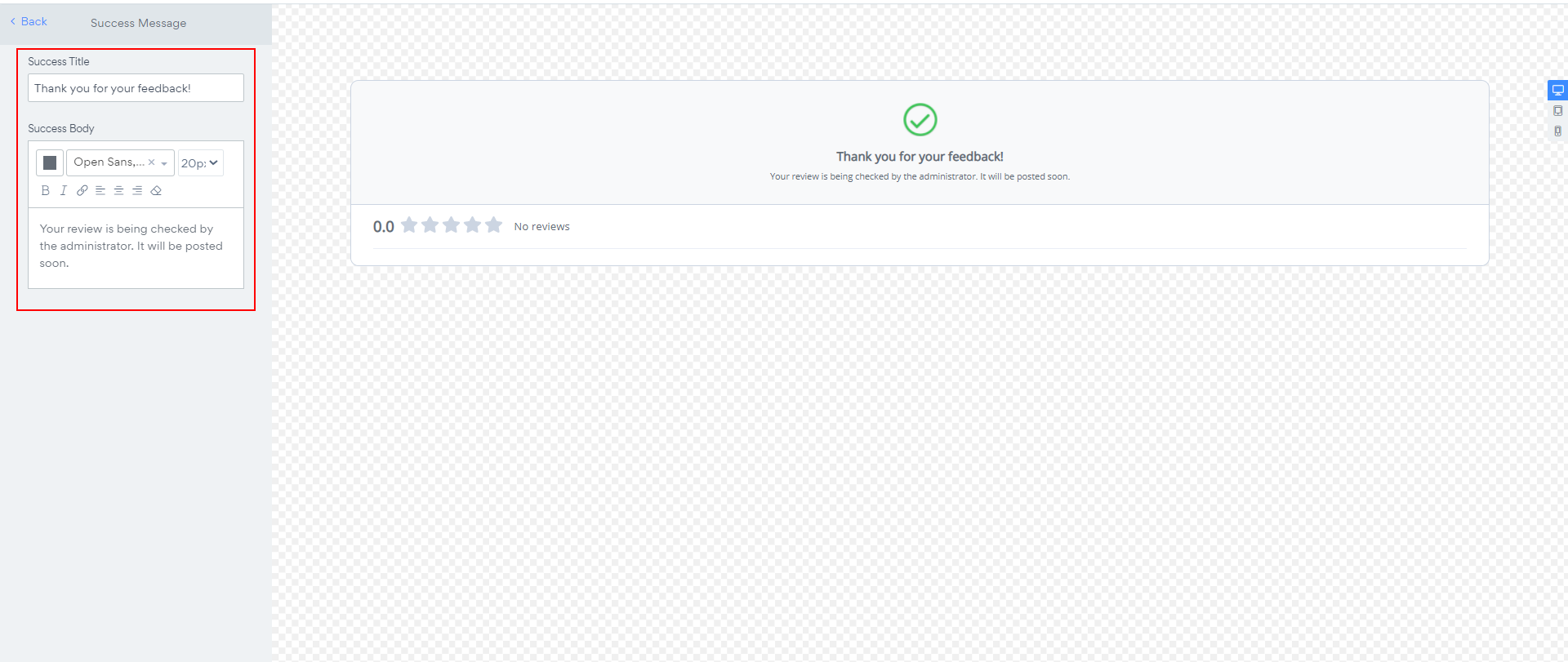 Design Tab
Design tabs contains Font, Color, Border, Submit button customization settings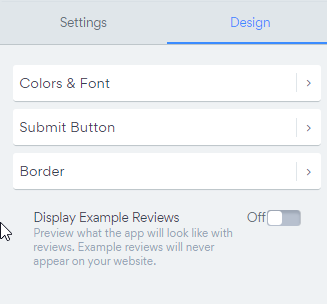 Example reviews are displayed by default so that you can see how customizing colors and fonts will effect the look and feel of reviews, once published. These can be disabled using the toggle at the bottom of the design tab to show what your app will look like when no reviews have been published.
Please be advised that they are not going to be published on your site, and exist only for "design" reason.