Get the code from POWR editor
Go to your POWR app editor

Click on Publish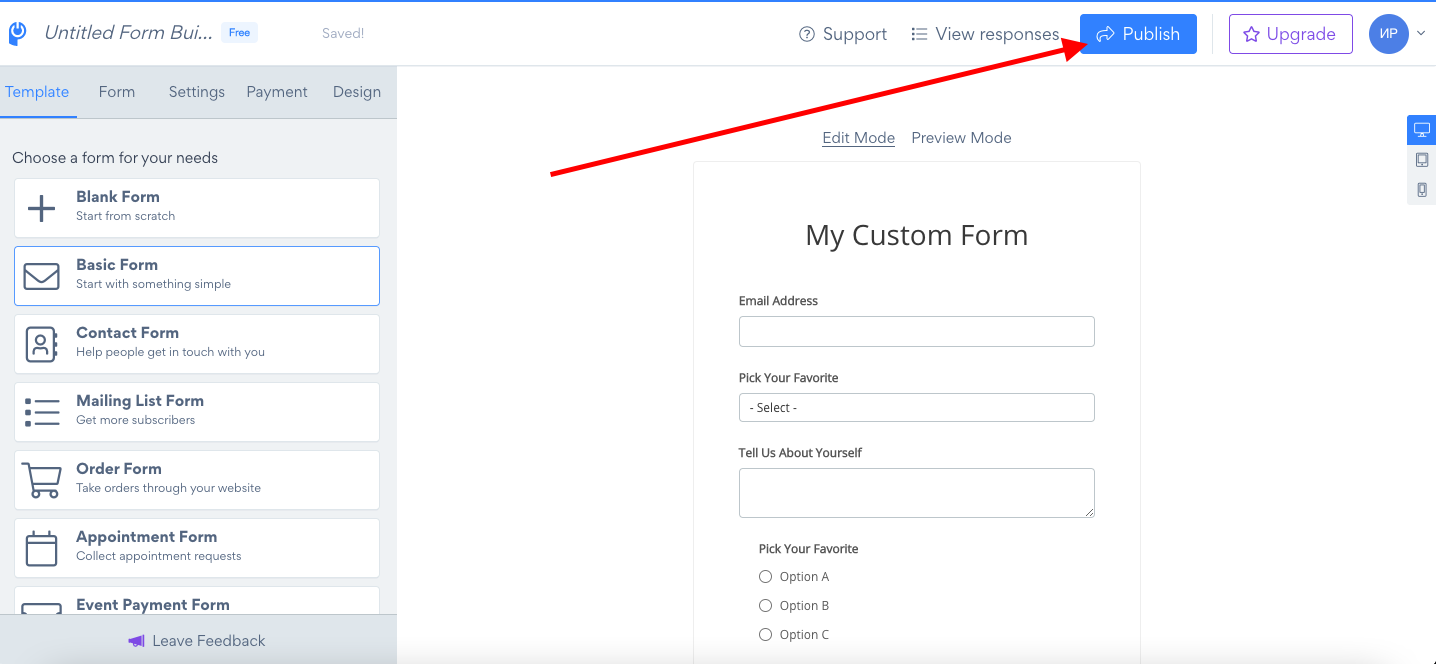 3. Choose the Squarespace from the list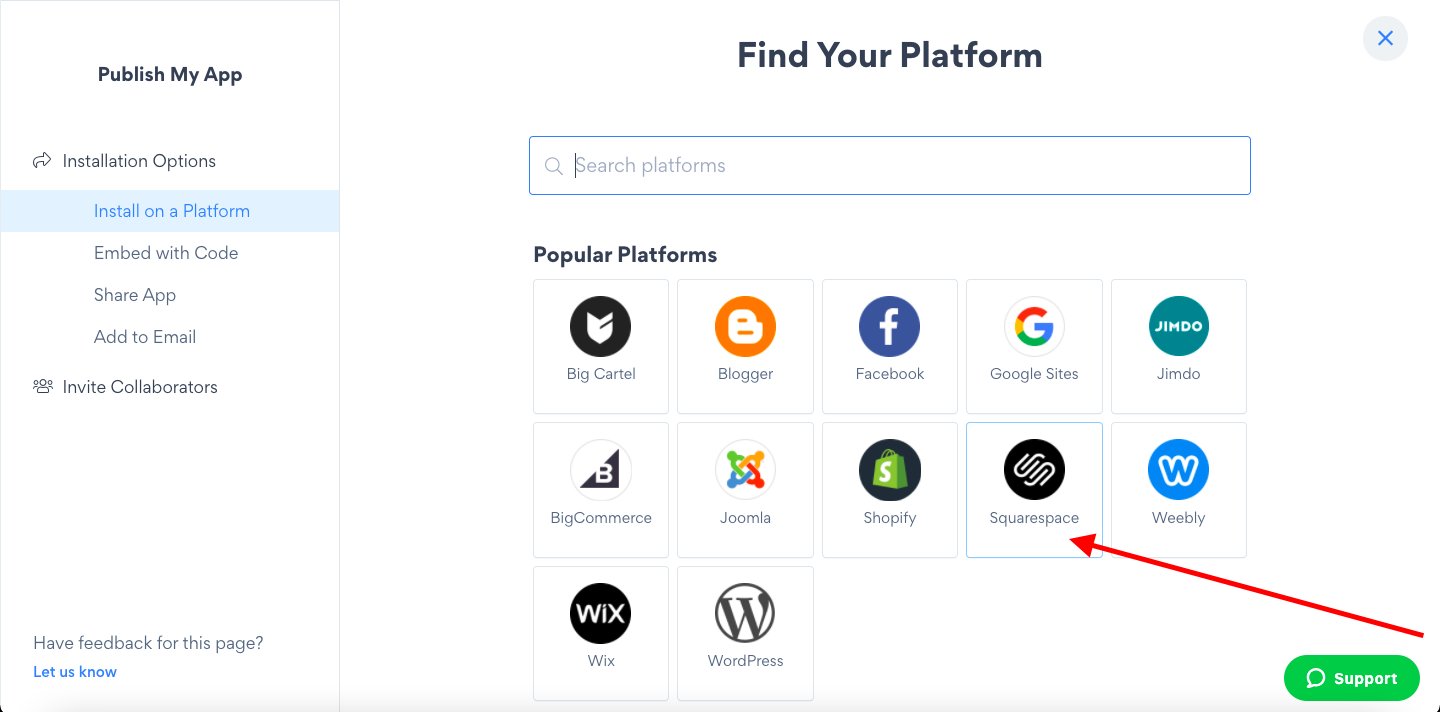 Embed POWR script to your Squarespace Site
Note: The script only needs to be installed once. If the POWR script is already present, move onto the next step.
Copy the Script provided in POWR editor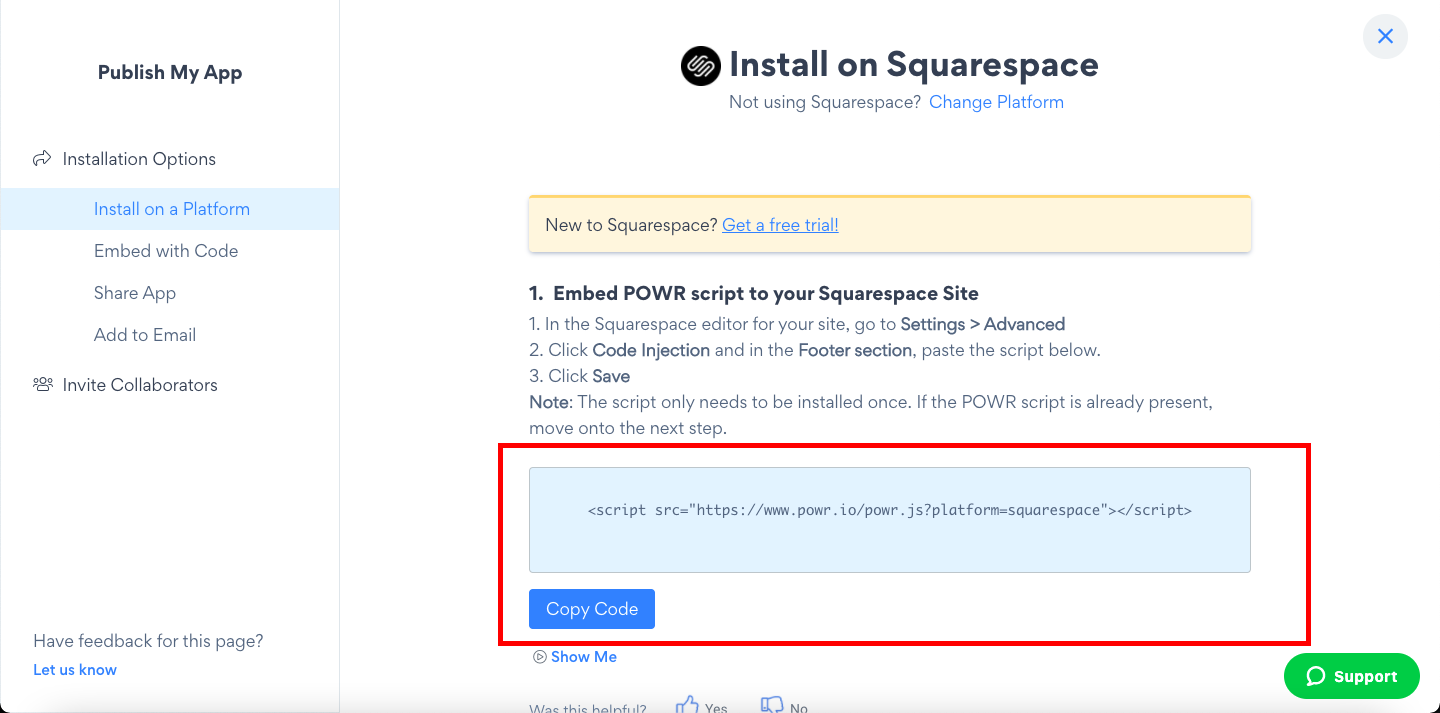 Go to the Squarespace editor, go to

Settings > Advanced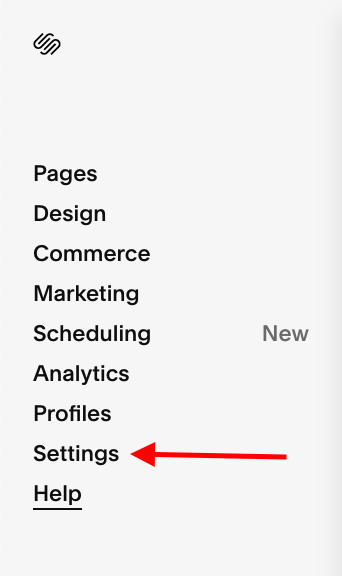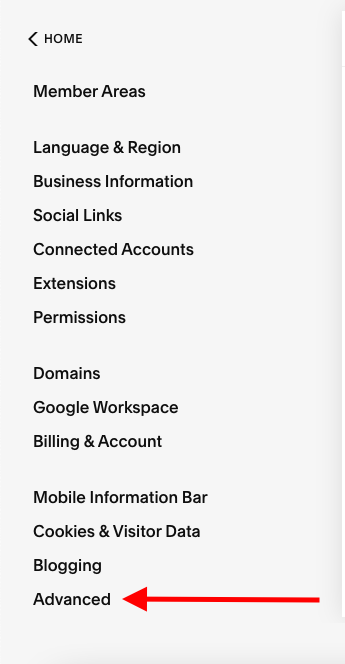 Click

Code Injection

and in the

Footer section

, paste the script provided

Click

Save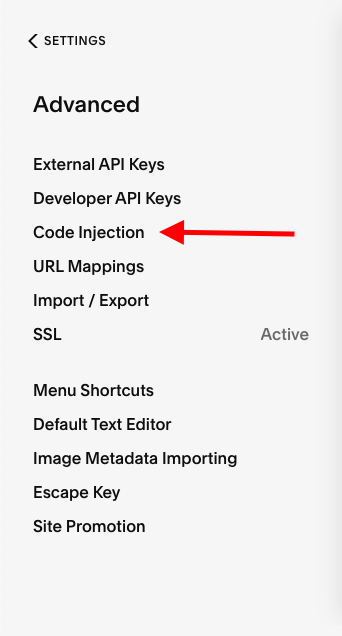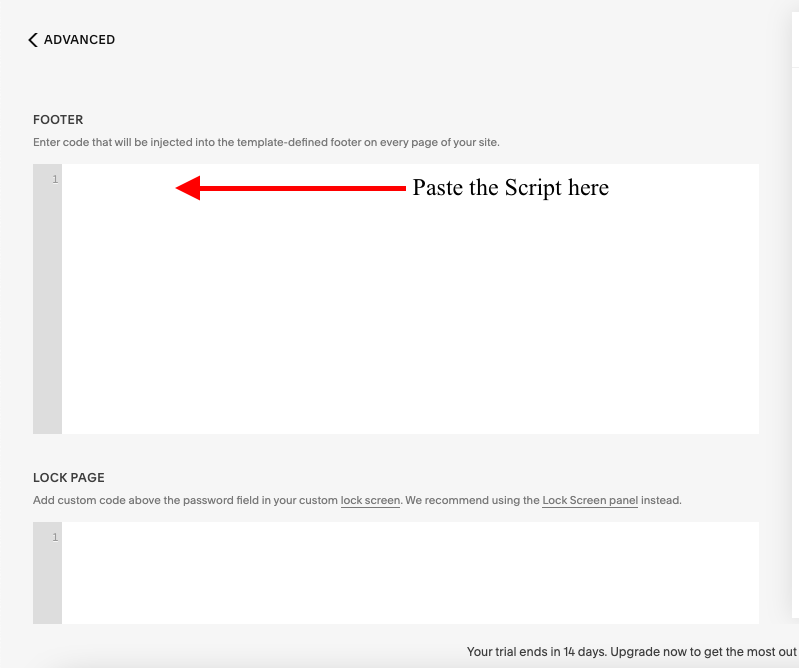 Embed POWR Form Builder to your Squarespace Site
Go to

Pages

and select the

Product

-

Choose the product.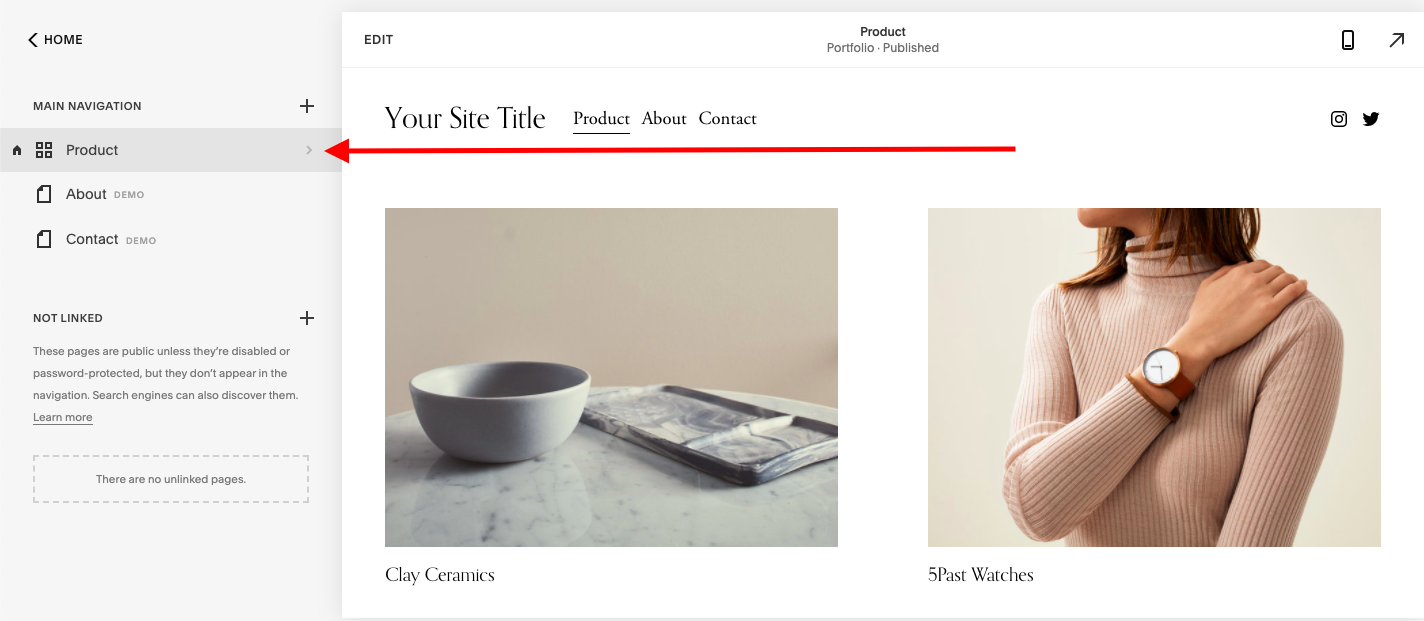 Click on

Edit

.

Click an

Insert Point,

where you would like the app to appear.

Select

Code

from the list of options.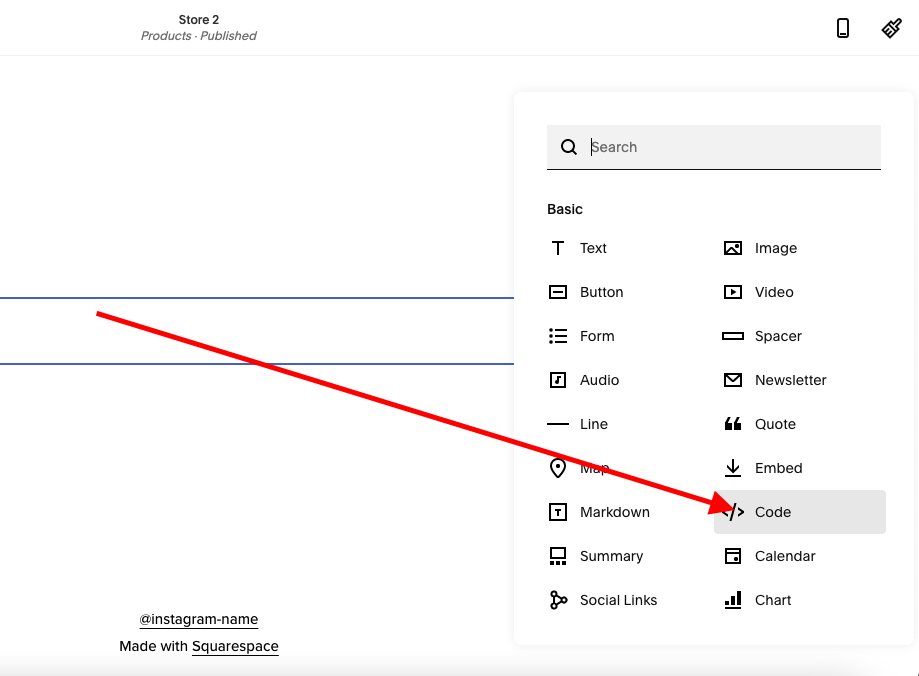 Copy and paste the code from POWR.io (

example below)

into the text field.

Hover on the Done button and click Save to publish your changes.