At POWR, we aim to aid small business owners in growing your revenue online. We design our apps to ensure they include the functions business owners need.
The Appointments Booking app allows clients an automated way to book a meeting, consultation, property showing, or any other purpose to suit your business.
Why Add a Zoom Link to Your Appointments Calendar?
Having the ability to schedule appointments with as many providers as possible ensures you can accommodate the various needs of your clients and customers.
There are 300 million daily meeting participants on Zoom, so adding this integration to your Appointments Calendar is of utmost importance.
By adding it, when someone books a time, it will automatically add a Zoom meeting link option to the calendar appointment.
The app is also integrated with Google and Outlook, so you will know your POWR app can satisfy any client you have.
___________________________________________________________________
👉 Learn how to connect the Appointments app with Google or Outlook.
___________________________________________________________________
You can easily embed the Appointment Calendar app on any website, post to social media, add to emails, or share it directly.
Click 'Add to Site' on any Appointments Calendar app for detailed steps.

⚠️ Kindly note that the POWR Appointments Calendar app cannot be installed inside a live Zoom meeting.
Adding a Zoom Link to Your Appointments Calendar

1. Create an Appointments Calendar in your POWR dashboard
2. Under Calendar > Integrations, click on 'Zoom Integration'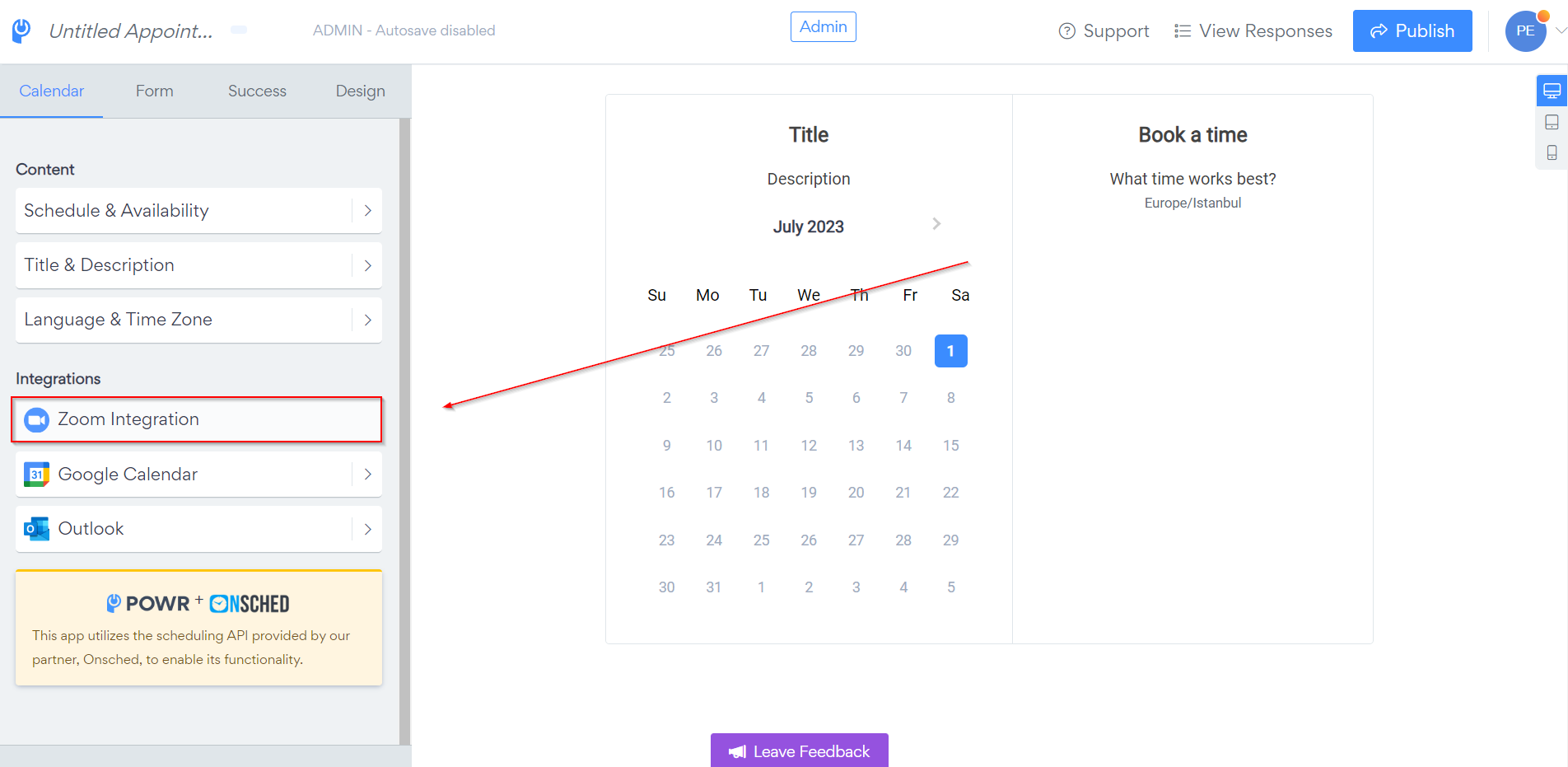 3. You will be redirected to Zoom, where you will need to sign in or create your account
4. Find 'Appointments Calendar by POWR' in the Zoom Marketplace
5. Click 'Continue' to connect POWR to Zoom
How To Remove a Zoom Link Integration

1. Log in to your Zoom account and navigate to the Zoom App Marketplace
2. Go to Manage > Installed Apps or search for the Appointments Zoom integration app
3. Select the Appointments Zoom integration app
4. Click 'Remove'
Using the Zoom Link Integration
1. After your Appointments app is set up and you integrate it with Zoom, every appointment scheduled will auto-create a meeting link to your Zoom account. You can see a complete list of all scheduled appointments (see example below) in your Responses Dashboard.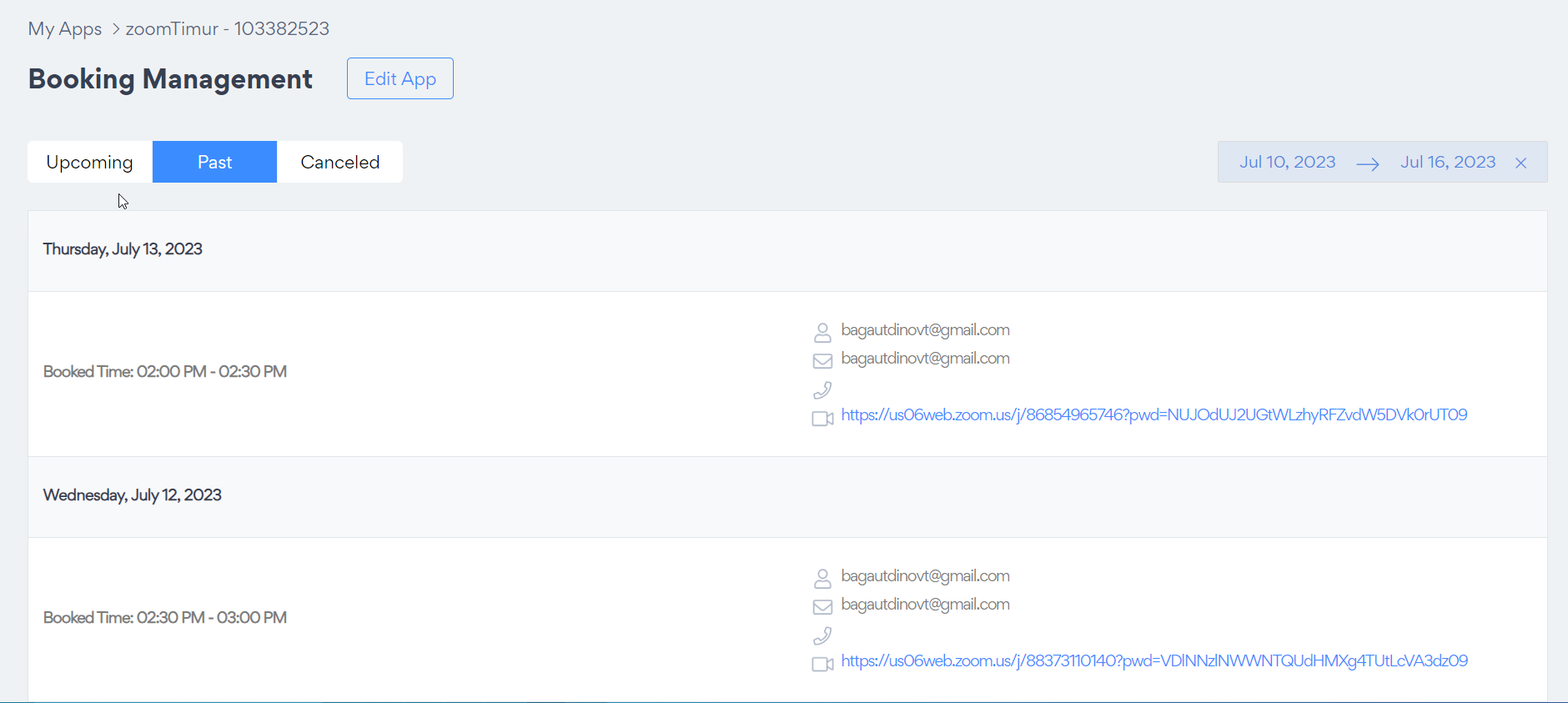 The person submitting the schedule request will also receive an automated email confirming their appointment, with meeting details, and including the Zoom link.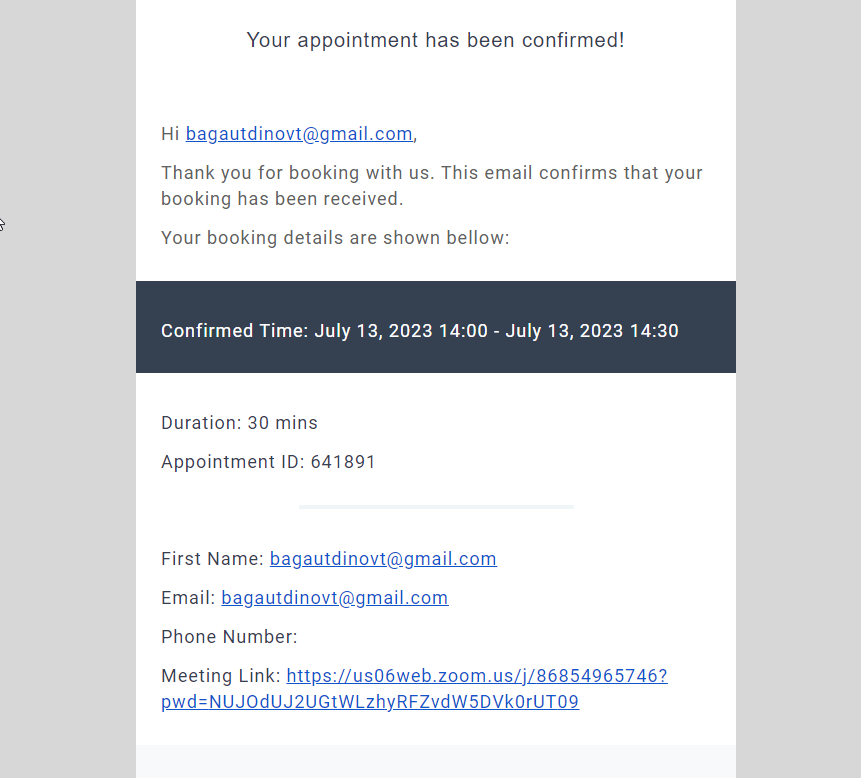 Here is a short video showing all we've discussed so far.


Appointments Calendar Top Features
Create your personalized Appointment Calendar
Easy to embed on most of the platforms that support HTML embed
Share our app through email or messages
Integrate with your Google or Outlook calendar
Need help?
If you have any questions or need help getting up and running, visit our Help Center or contact our 24/7 email support.