What is an appointment booking app?
POWR offers a fully customizable appointment booking app that allows your customers to book appointments with ease. This app is designed to be user-friendly and offers a wide range of customization options to meet the needs of various businesses.
Whether you are a salon, a doctor's office, or a fitness center, this appointment app can be tailored to fit your specific requirements.
Read more about the advantages and challenges of an online appointment booking system.
Basic Appointment Booking App Setup
Setting your appointment schedule and availability
One of the best features of this app is its ability to customize available time slots. Customers can see the available times and choose the one that suits their schedule the best.
You can set the Meeting duration (A) and also customize the time slots by clicking on the + button (B).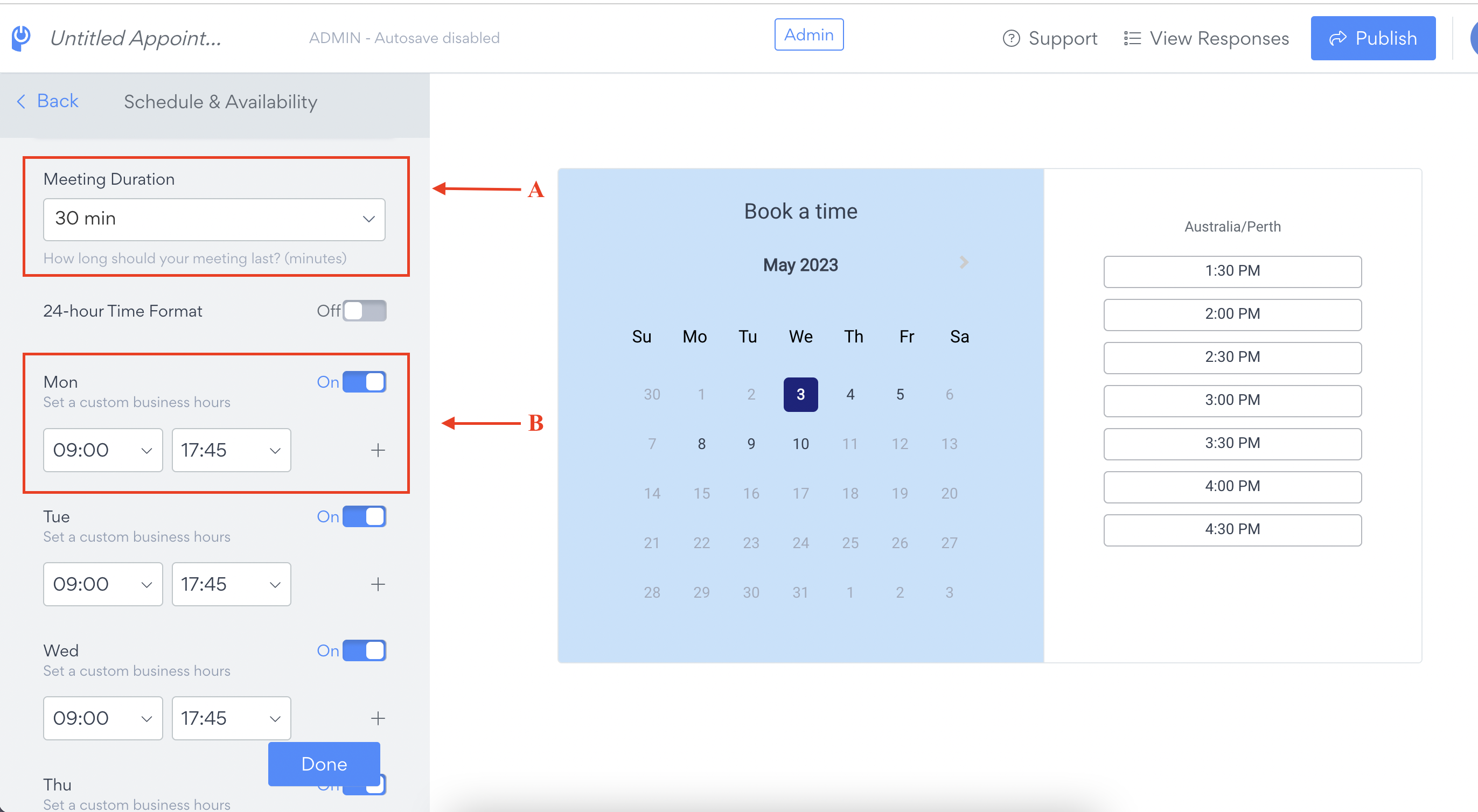 You can enable additional settings for your availability (C), like Minimum scheduling notice, availability date range, and buffer time between appointments: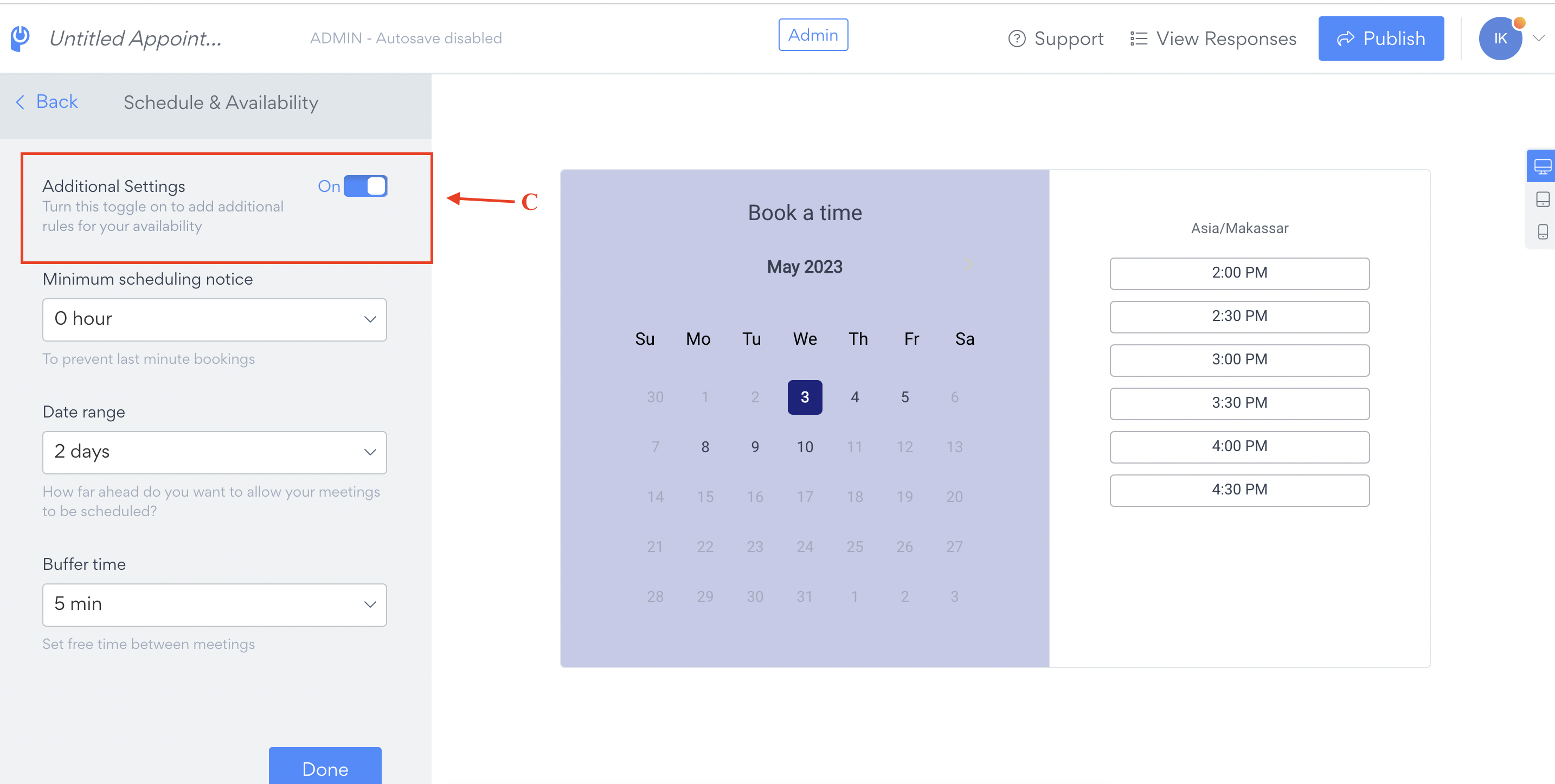 Set the language and time zone
In the Content tab, choose the languages you want to offer. Select Spanish, French, or English (A). There is also an option to set your Time Zone (B):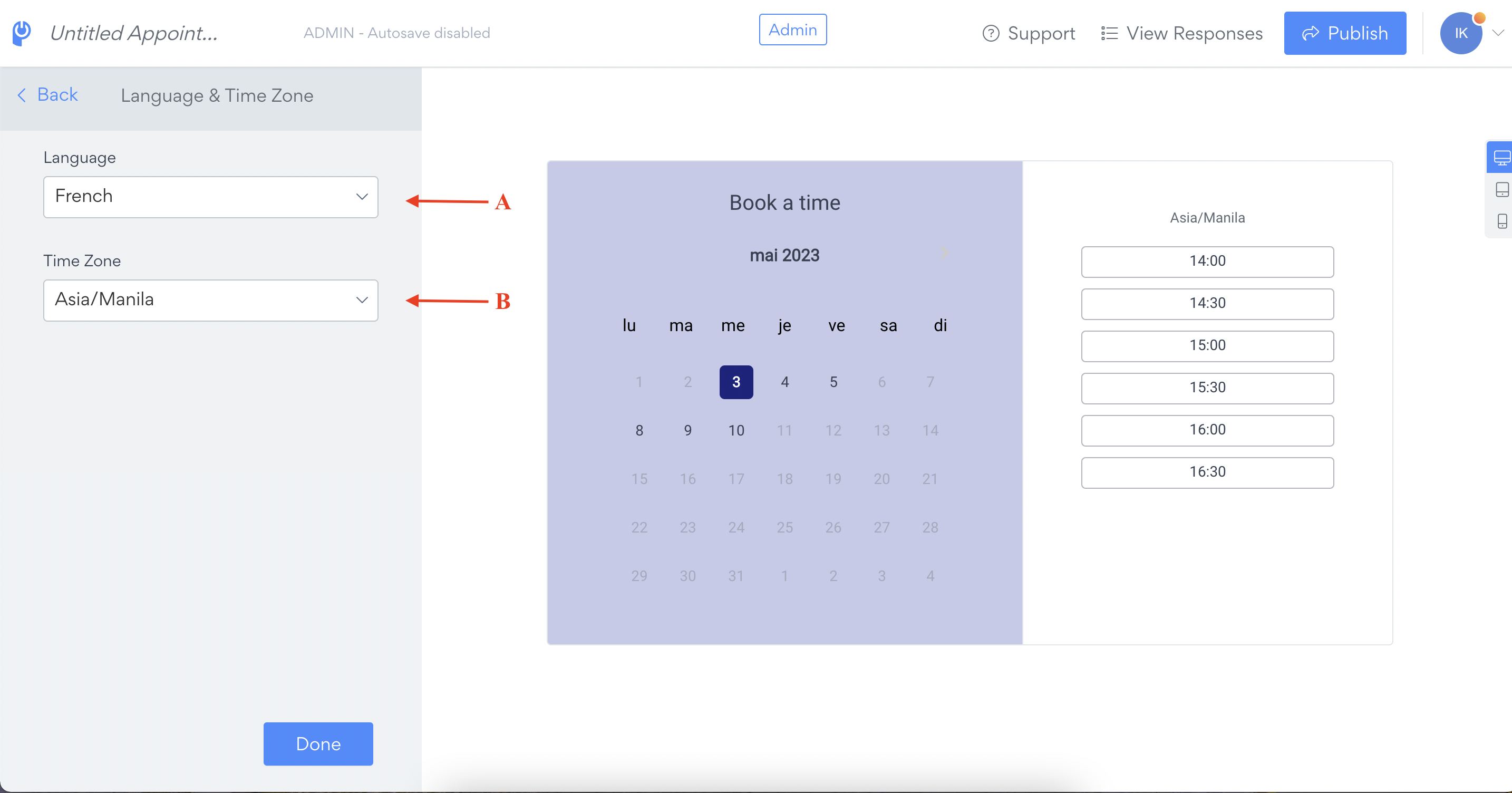 Configure email notifications
You can configure the email notifications you will receive when someone book an appointment. In the Success Tab, choose Email to Admin and enter your email (A). This way, you will know the moment someone schedules a new appointment.
On the same tab, you can also set up an autoresponder email to instantly send your customers, including any relevant information they might need before their appointment (B).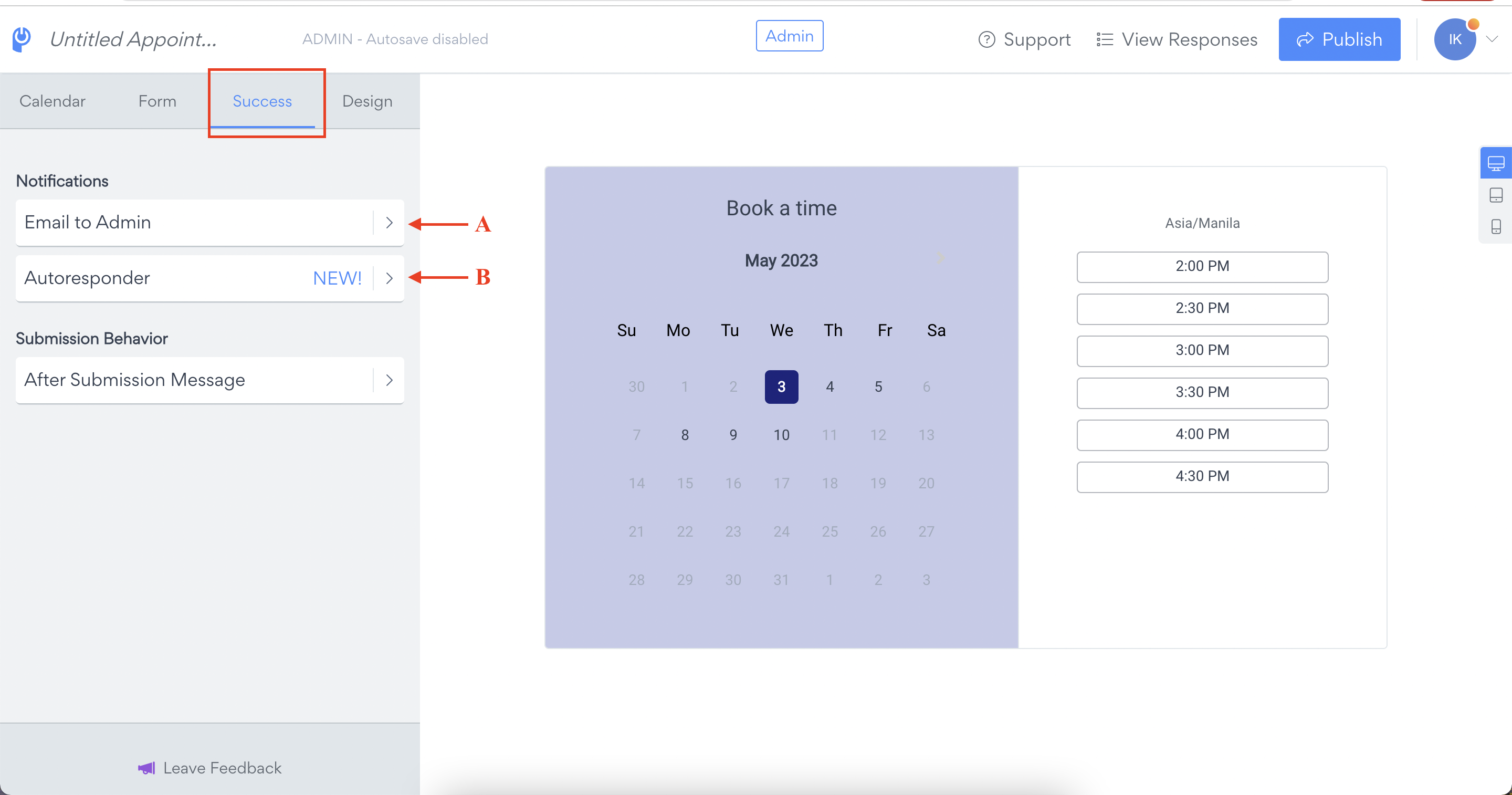 Google and Outlook Calendar integration
You can now sync your Google on Outlook calendar with the Appointments app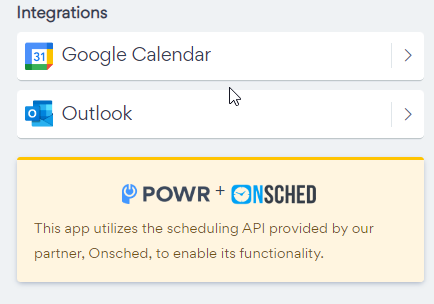 POWR would be connected to your Google Calendar and will not allow you to book time when you are busy. In that case, you don't need setup your availability by days.


Troubleshooting Google Calendar Issues

Google Calendar added a new policy recently for users to help combat spam. This new policy impacts all scheduling tools, including POWR ONSCHED. Events set up for calendar invitations will only be added automatically if you have had previous interactions with your invitee. For an invitee's first-time booking, the calendar event will not be automatically added. First-time invitees will need to confirm their booking by clicking on a confirmation link within their email inbox.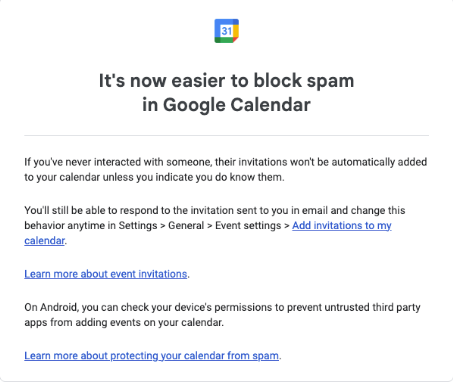 In order to allow calendar invitations to be added automatically within your Google Calendar, there are a few things you can do:
Google Calendar users can change this setting at any time from within their account by:
1. Click Settings on the top right-hand side of your Google calendar.
2. Under General, select Event Settings.
3. Under Add Invitations to my calendar, select From Everyone.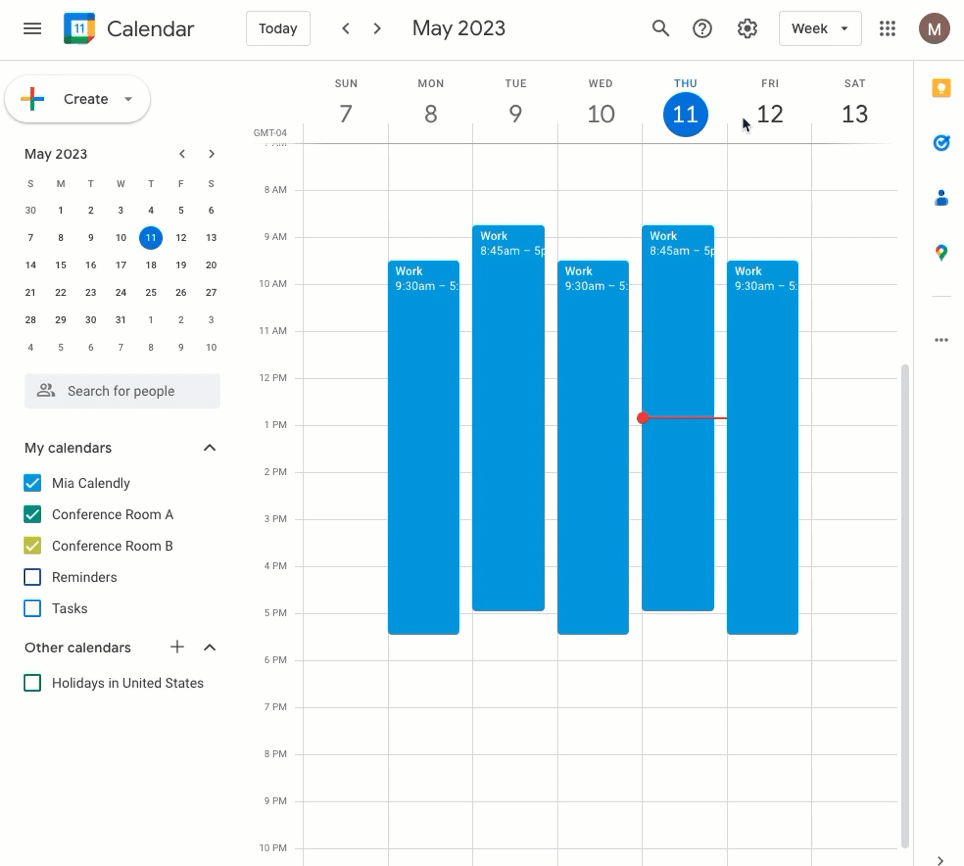 You can click on the "I know the sender" button when presented which will add that email address to your Google Calendar safe senders list for future events to be added automatically.

Once you have done this, you will need to click Yes on the event invitation to ensure it is added to your Google calendar.

Testing your appointment app
⚠️ Before going live, test the app to ensure everything works correctly. Make an appointment as if you were a customer, and ensure everything works as expected.
Once you are satisfied with the app, you can make it live by selecting Publish. Share the app link with your customers or embed the app on your website following the instructions on the Publish page.
Following these steps, you can edit and customize the appointment booking app to suit your needs and preferences. Make sure to test the app thoroughly before going live to ensure a smooth user experience.