Upon a successful payment completion, your client should get an email from POWr containing a link to their digital download. If your client states that they did not receive an email link, please advise them to do the following:
Check their Spam folder
Check their Trash folders.
Search their email for no-reply@powr.io
If all the actions above have been completed and your client still has not located the email with their file download link, try enabling PayPal IPN by following the instructions below.
1. Log in to your account at paypal.com.
2. Click on Account Settings.
3. Scroll to Business Profiles and click on Notifications.
4. Select to Update next to where it says Instant Payment Notifications.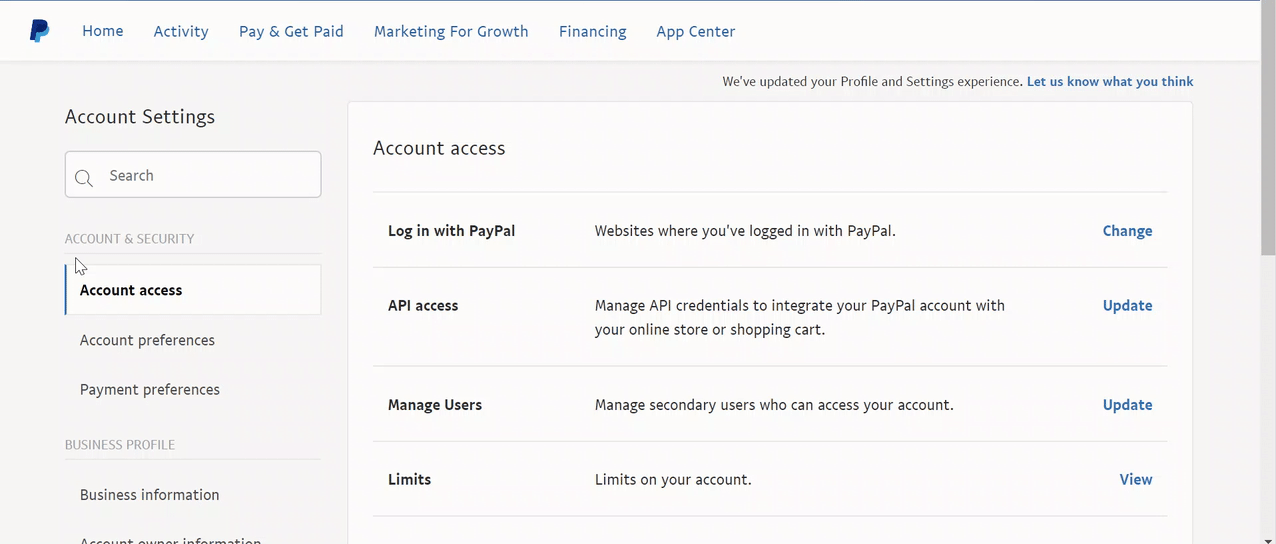 5. Open Instant Payment Notifications and confirm that you wish to change the settings.
6. In the settings that now appear, check Receive IPN Messages (Enabled).
7. Please do NOT enter a Default Notification URL, but you can add powr.io if you like.
8. Save your changes.
If you continue to experience issues with this, please reach out to our Support Team within 10 days from the date of payment. We will be happy to assist you in researching why your client did not receive their digital download.
Note: POWr is unable to generate a new email with the download link. Please send your client a copy of their digital download purchase from your email manually. However, we'll gladly help to uncover as to why it didn't reach them in the first place. :)