Our Chat App requires Facebook Messenger to receive chats from customer straight from your website.
Notifications on mobile device
Facebook offers an app that sends you notifications about incoming messages on your phone. Download the app on your mobile device and be notified whenever a customer initiates a chat with you via your website.
Get the app for your Android device from the Google Play store here.
Get the app for your Apple iOS device from the iTunes store here.
Once you have installed the app on your mobile device, any new message submitted via Facebook Messenger on your Facebook Page will appear as a push notification on your phone.
General Page notifications
To manage notifications for your Facebook Page, open your Page and go to Settings > Notifications: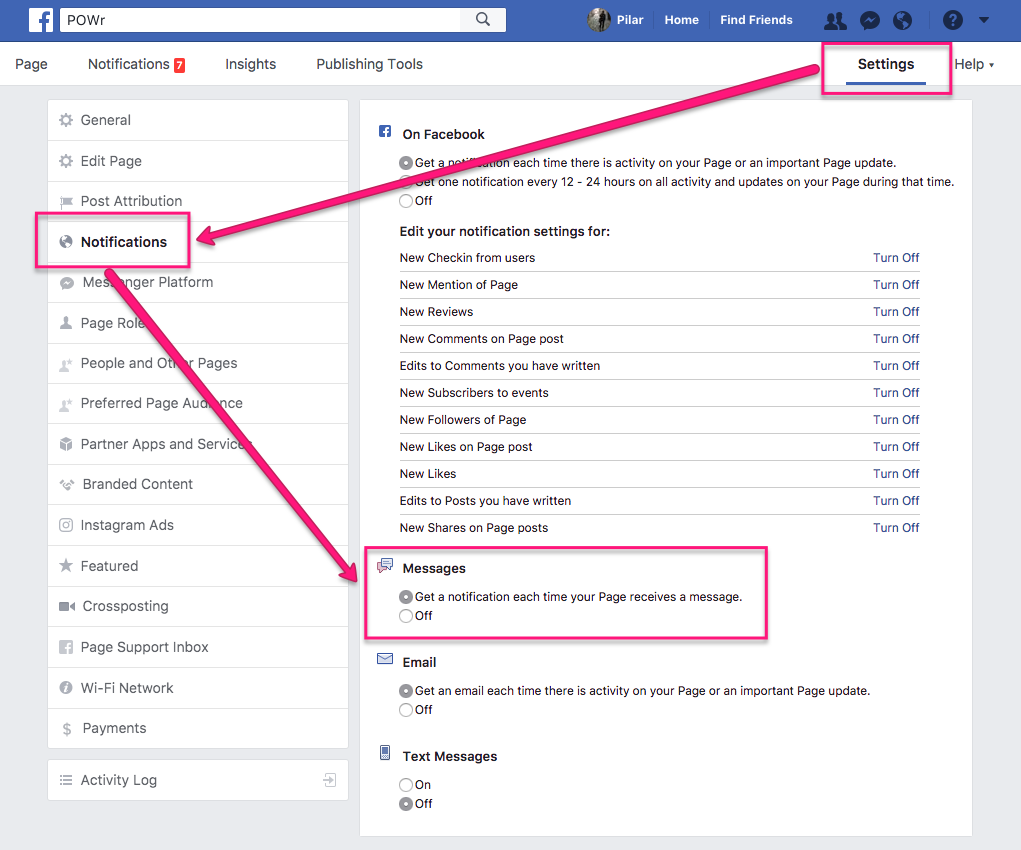 For more details, check out Facebook's Help Center article on Page notifications, here.