Note: This is a Pro feature.
You can add a search bar to a POWR Gallery to help visitors find content quickly and easily.
To enable the search bar, follow these steps:
Open the POWR editor (or App Settings in Wix)
Go to the Design section
Click on Layout
Toggle on Enable Text Search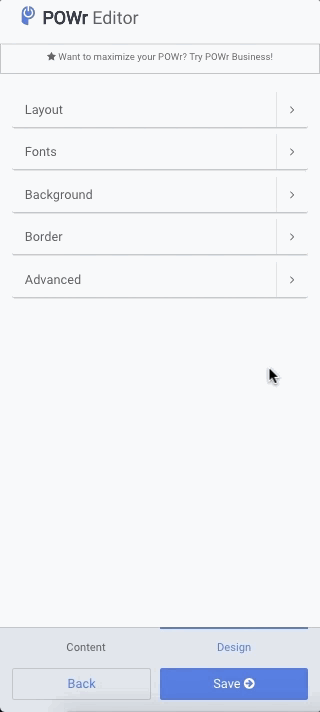 When a visitor uses the search bar, only entries containing that search will appear. All other entries will temporarily disappear.