Having trouble getting your Excel sheet to display your language in the correct format? Try this:
Download the responses as a CSV file instead of XLS.
Open Excel and click File > Import, and then select the CSV file you've downloaded.
Select Delimited and select a File Origin that makes the text legible to you (you might have to try a few of these).
Click next and click Comma as the separator.
Finish and add to your sheet.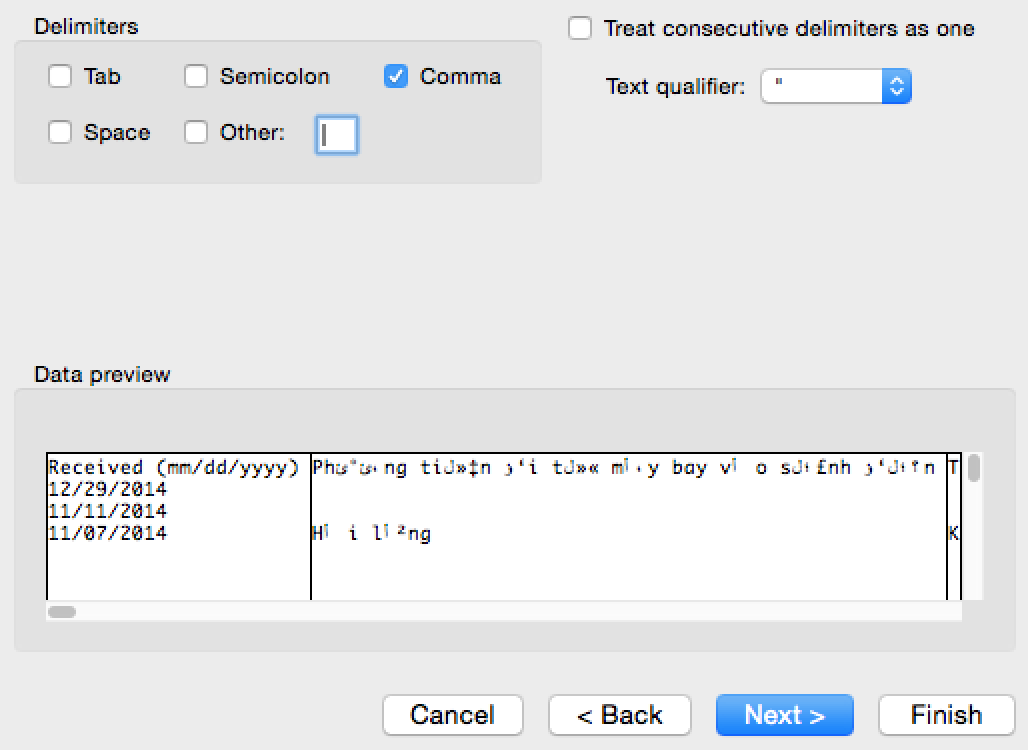 Note: If the responses to any of your form questions start with a 0, Excel might try to remove the 0 from the data. To prevent this from happening, please follow these steps:
Open Excel and click File > Import
Select CSV File in the first panel
Select Delimited in the next panel
Make sure Comma is checked in the next panel
In the final panel, navigate to the column for which you are having this issue and click it. Then click Text under column data format.
Click finish and the data should be added correctly.