Wix has a new integration API that allows us to add apps to a Wix site in a new way. Unlike all of our other apps - Form Builder Plus+, Payment Button, etc. - our Popup and our Chat app are not embedded to a page via drag and drop. Instead, they are managed in a standalone environment and universally added to each page on your site upon install.
Create and Edit Your Fixed Positioned App
When adding the app from the Wix App Market, you will immediately be redirected to the standalone app editor: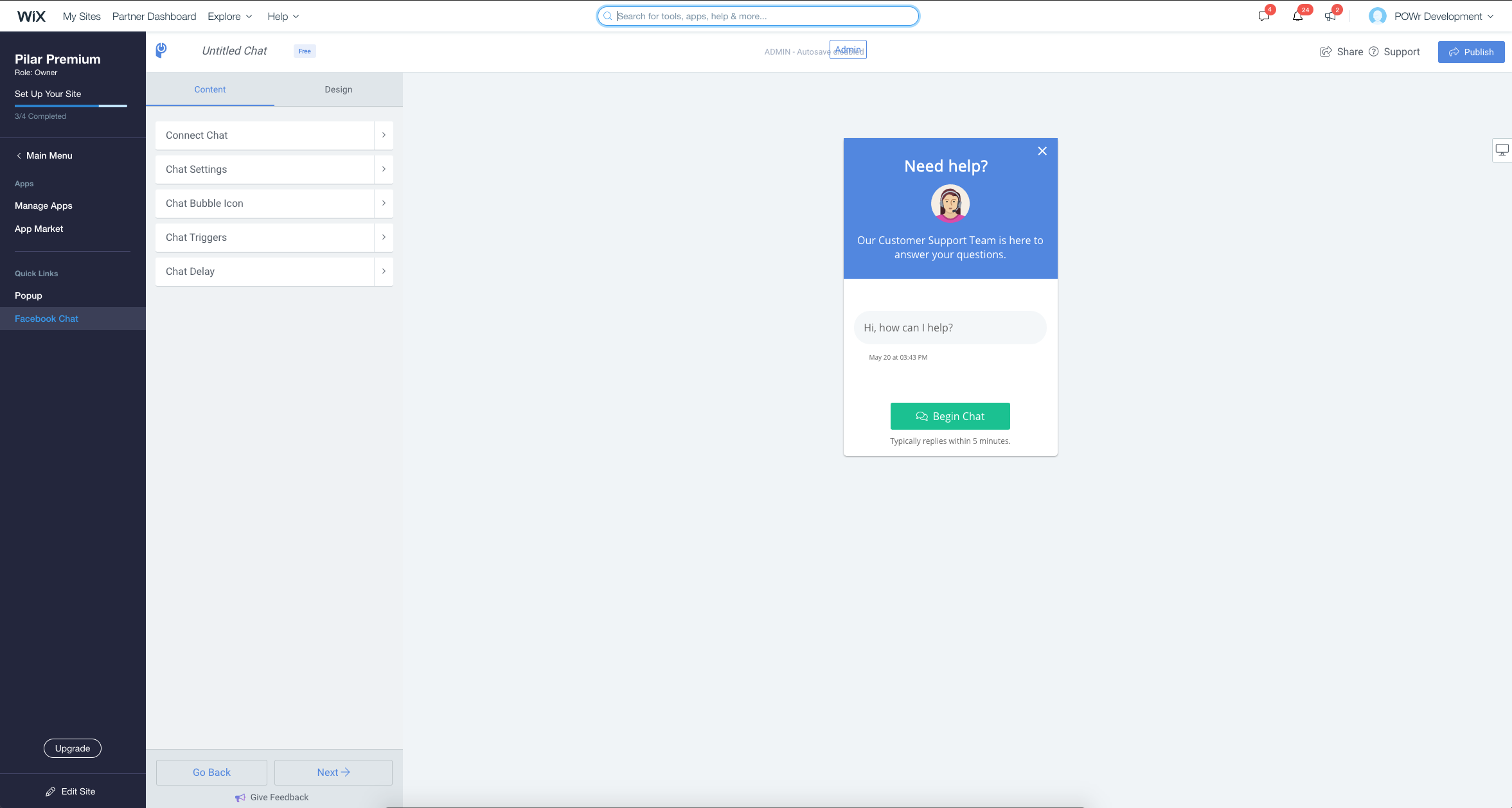 All your editing controls are on the left. The preview of your app appears on the right.
You can always come back to this page to make more changes to your app by logging into your Wix dashboard and navigating to Apps > Manage Apps > [App name] > Open.

Publish Your Fixed Positioned App
Once you've set up your content, controls, and design, you can publish your app directly from the standalone editor by clicking the Publish button in the upper right corner.
After you've hit Publish, your app will instantly appear on your live website. The Publish button also saves and publishes any changes that you make to your app at a later time.
Unpublish or Delete Your App


If you install the app through the Wix app market. You can uninstall it on the app dashboard or you can also delete the app directly on the page where the POWR social feed is installed. Kindly see the sample screenshots below.
If you wish to remove the app from your live website, navigate to Apps > Manage Apps > [App name] > ... and select Disable or Delete.

Disable unpublishes your app but keeps your app content so you can re-publish the app later.
Delete completely removes the app from your website and your Wix backend.