Zapier lets you connect POWR Form Builder to nearly unlimited other applications. 
Examples of Zapier Uses
Here are just a few of our available Zapier integrations with Form Builder: 
Airtable, Asana, AWeber, BigCommerce, Clickfunnels, Constant Contact, Dropbox, Freshbook, Freshsales, Google Drive, Google Sheets, Hubspot, Kajabi, Klaviyo, Mailchimp, Mailerlite, Moosend, NeverBounce, Salesforce, Shopify, Slack, Trello, WebMerge, Zenkit, and hundreds more.
Steps to Connect POWR Form Builder to Zapier
1. Create a custom form 
Sign in to your POWR account, or sign up here.
Create a form and save it. We recommend giving it a descriptive nickname so you can easily find the form later.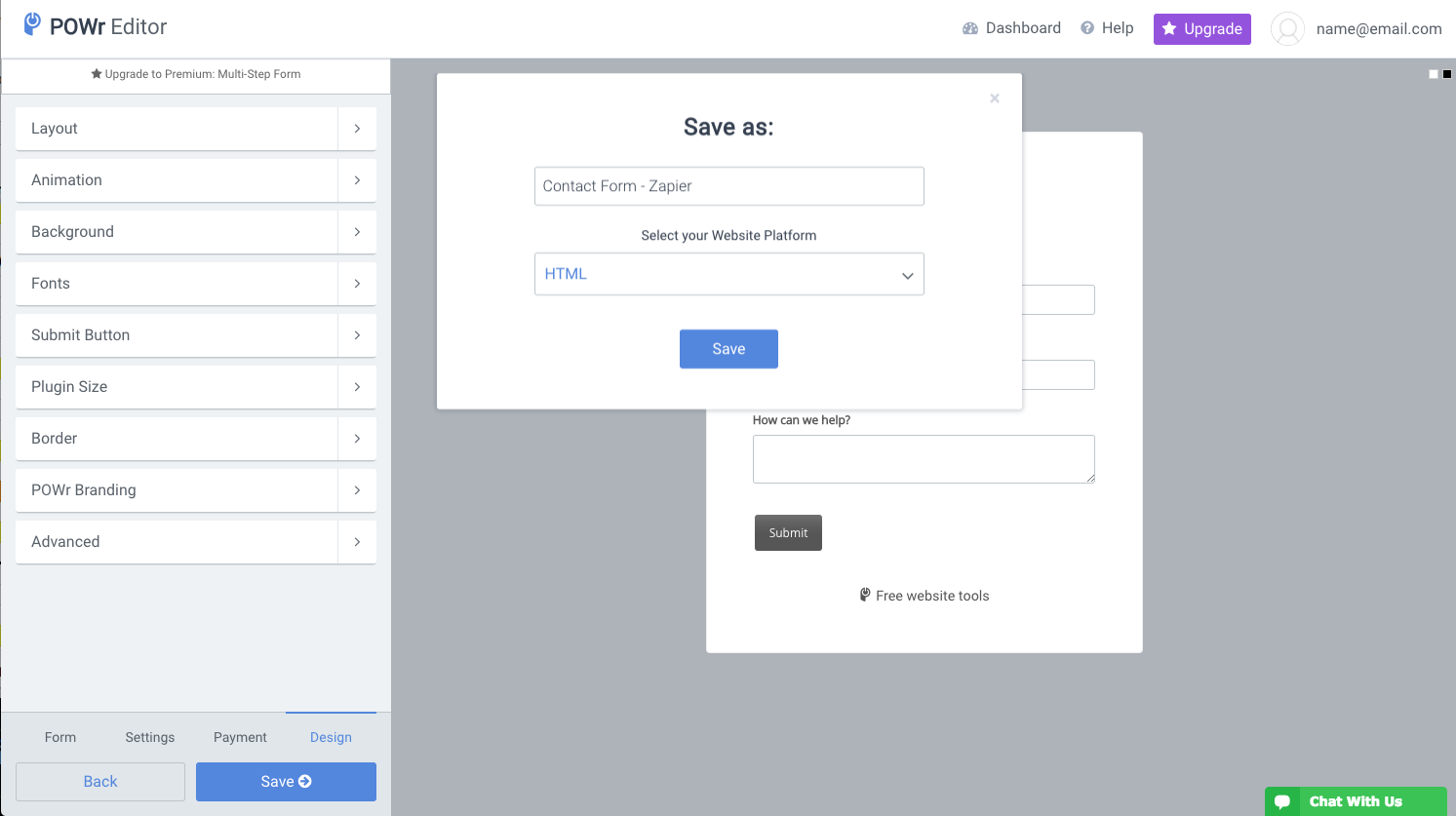 2. Connecting to Zapier
Use one of our existing Zaps, or create your own.
3. Select POWR Form Builder as your trigger app
FYI, there are also Zaps for POWR Popup and POWR My Contacts.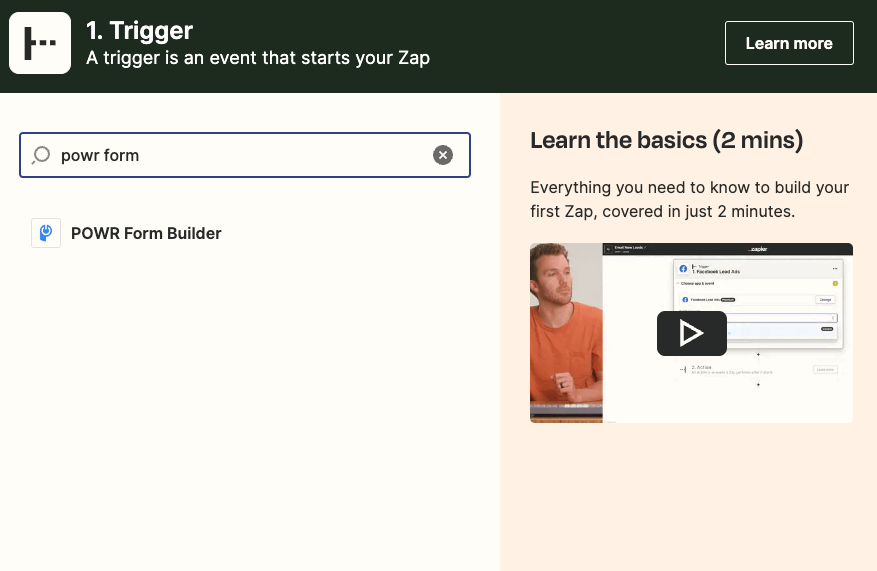 4. Select New Form Response as your POWR Form Builder trigger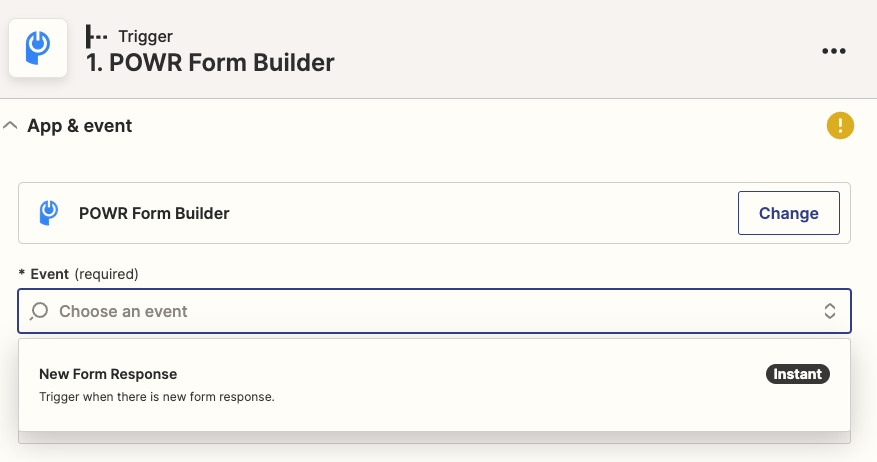 5. Connect your POWR account 
Go through the steps to sign in to your account.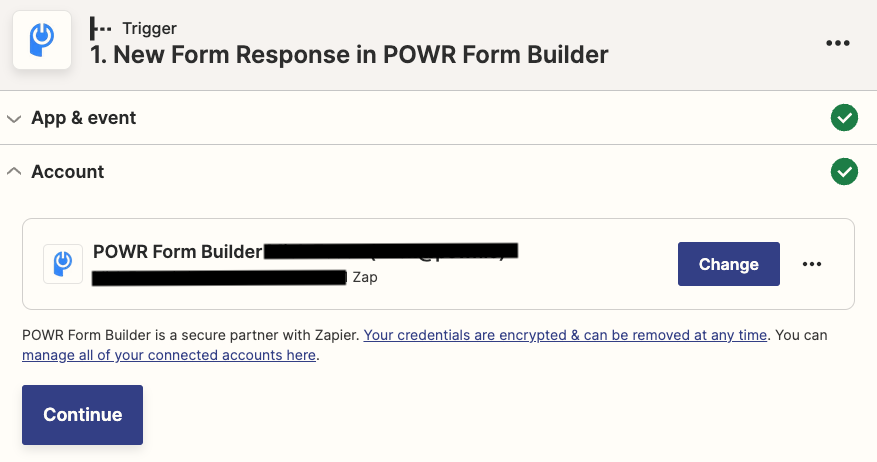 6. Choose one of your saved POWR forms from the dropdown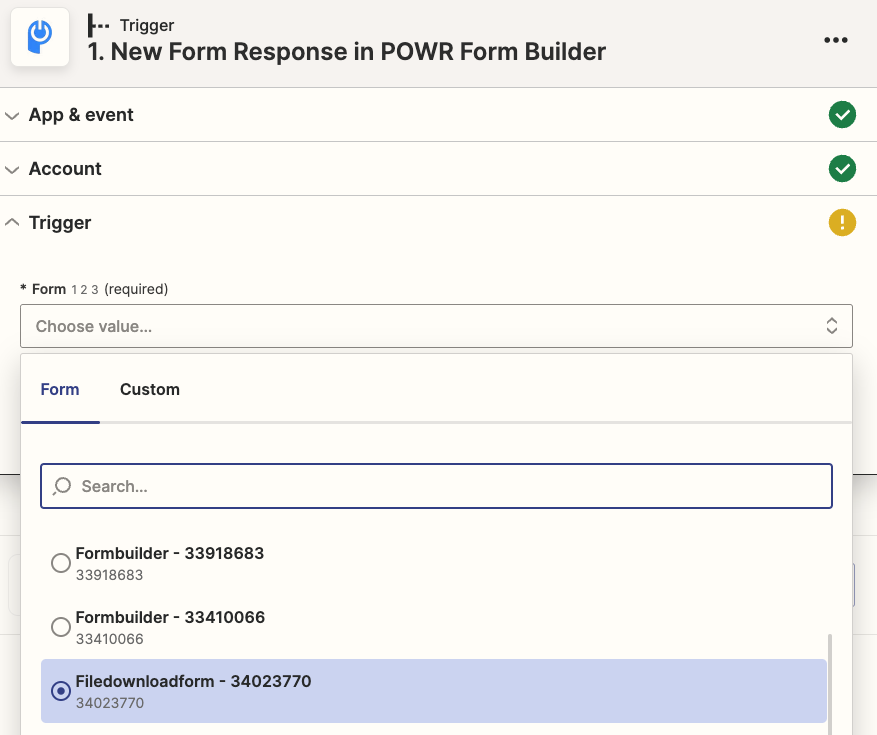 7. Test your trigger
Submit a response through the form you connected. Make sure the test is successful.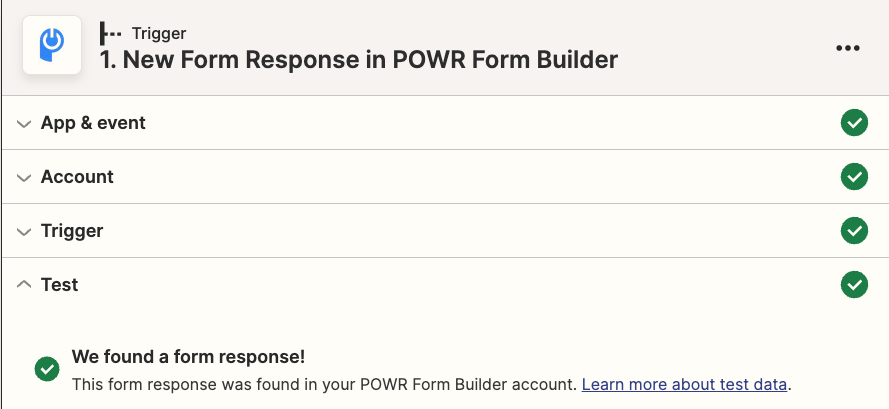 8. Connect to your preferred partner
In this section, search for the service partner to whom you want to send your form response. 
Connect your account. 
Choose the form fields to forward to your Action App and link them to the right place. It's crucial that you select all form fields for all new answers that should be forwarded. Fields that aren't merged will not show up in your Action App. 
Test your automation. 
Activate your Zap!