Introduction
So, you have a POWR app with payments enabled, and you need to connect your Stripe account. Well, you've come to the right place!
In this article, we will outline how to create a Stripe account and how to connect it to your POWR app to add many new ways to collect payments for your business.
How To Create A Stripe Account
To
create a new Stripe account
, make sure you have the following information ready:
Bank account details (transit number, institution number, and account number)
Social Insurance Number or Business Number (Tax ID) if you're a corporation
Details about your business
After entering your name, email and creating a secure password, you will then proceed to Activate payments.

Signup will only take about 5 minutes. It is very detailed, as it should be. Protecting your hard-earned money is of utmost importance.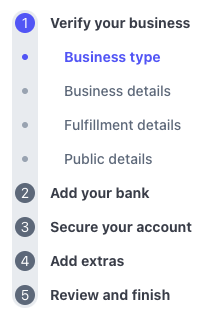 Now you are all set to connect your Stripe account to POWR!
How to Connect a Stripe Account With a POWR App
At the moment, Stripe payments are enabled on our Form Builder, Stripe Button, and eCommerce. Let's look at the 3-step process to connect Stripe to these POWR apps.
If you would like help, please contact a Support Agent, and we will walk you through it.
1. First, navigate to the Settings tab in the POWR Editor, and click on Connect Payment Accounts.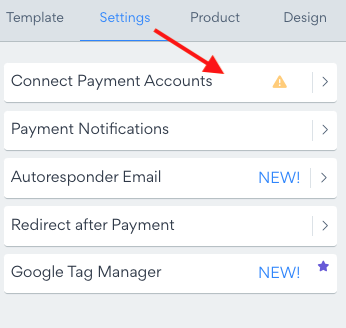 2. Toggle to On, then click on Connect to Stripe in the POWR Editor.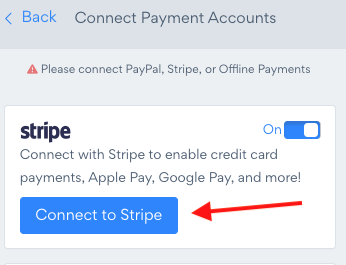 3. A new window will open, and Stripe will confirm that you want to connect your Stripe account, then select the POWR app you want to connect it to. That's it. Your Stripe account is now connected!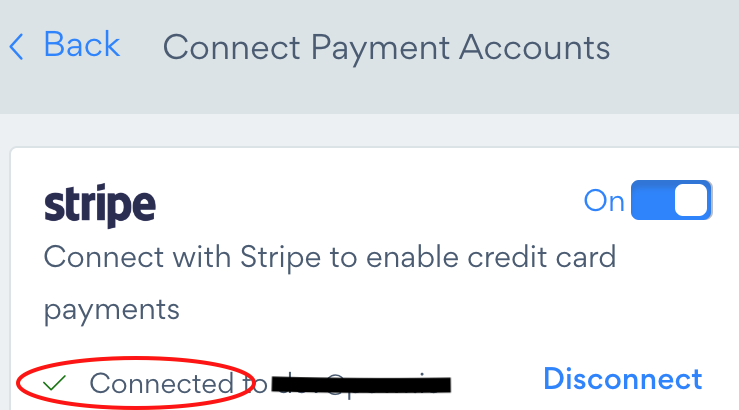 Want to go a step further?
Enable One-Click Checkout with Link
To reduce cart abandonment with one-click checkout, follow these steps:
In the POWR Editor, go to the

Product

tab, and scroll to

Accepted Payment Methods
Ensure

All Available

is highlighted in blue.
Click

Stripe Dashboard

to navigate to your dashboard and modify what payment methods you want to accept(popular methods like Google Pay & Apple Pay are pre-selected).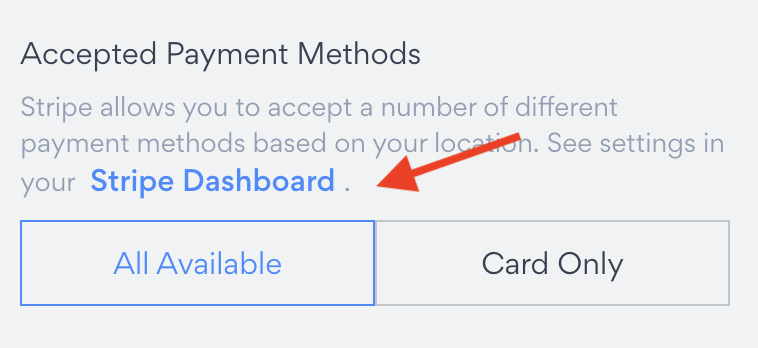 Other Payments Related Articles