With POWR forms, users can send you files directly through your form.
Note ⚠️: This is currently an upgraded feature in Form Builder.
To let a user add attachments to their submission, follow these steps:
Open your Form Builder Editor (or Form Builder Plus+ App Settings in Wix)

In your Form section, click + Add Element

Find and click on the File Upload in the Elements panel.

In the File Upload element, enter a button text, specify which file types you'd like to allow, and what the maximum file size of your attachments should be.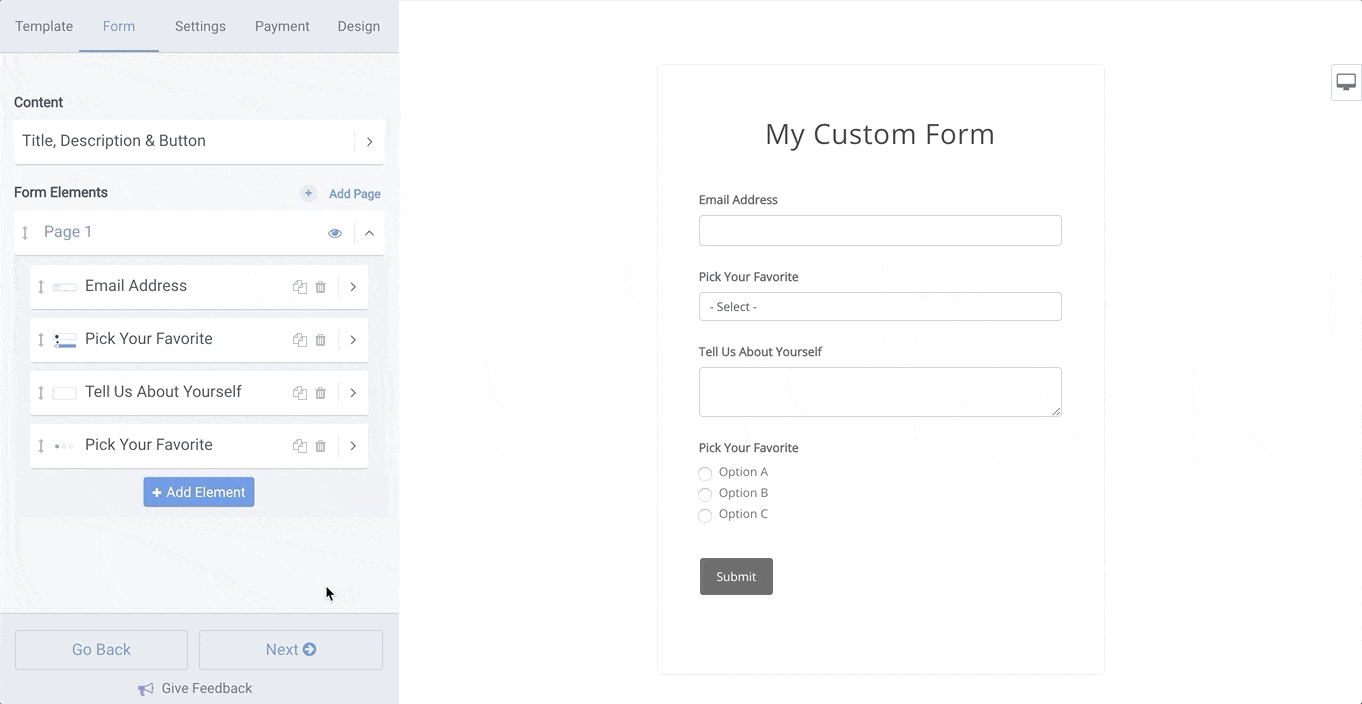 Files that users upload to their submission will then be sent to you as a link in the Form Email Alert and on your Form Response Dashboard.
File Upload FAQ:
January 2020 security update:
Beginning in January of 2020 all form uploads will be stored with encrypted file names.
Downloaded form response files will have hashed filenames. These names are different from the original names used for the uploaded files.
At POWR, security for our users and our users' users is paramount. This update helps ensure that private and personal data remain that way.