* This method for integrating with Mailchimp is no longer supported. Here is a link to an updated version of the "How to Connect" article: https://help.powr.io/hc/en-us/articles/115002316488-How-to-connect-POWR-Forms-to-Mailchimp
Question
I want data from my Form to be added directly into my Mailchimp mailing list. How do I select the correct Merge tags?
Answer
Mailchimp MERGE tags identify a column name in your mailing list, and allow you to enter dynamic information in emails you send. You can specify the merge tags for each fields in your form.
To find your existing merge tags on your mailing list:
Log into your MailChimp account
Find the list you are connecting
Under Settings click List Fields and Merge Tags
You will see a list of the column names of your mailing list and the corresponding merge tags.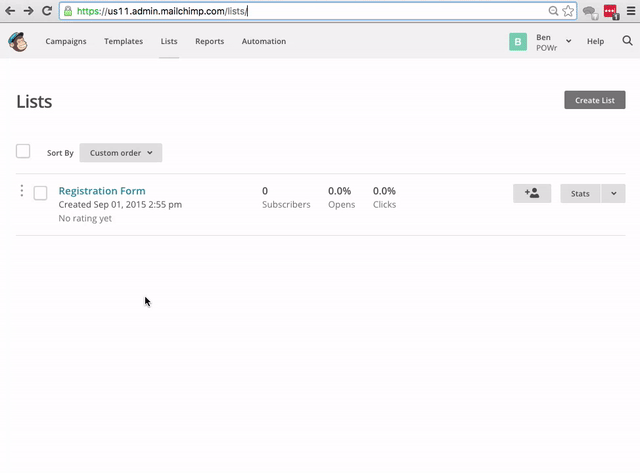 In this example, to collect the user's first in your POWR form, use the merge tag FNAME. To use that Merge tag in your POWR Form, follow these steps:
Open the POWR Editor for your Form.
Make sure you already have Mailchimp connected.
Open your Form Elements.
Paste the Merge tag for the corresponding form field into the Mailchimp Merge Tag field.
This way, you can collect all kind of custom information in your Mailchimp list.