Setting up a PayPal button in Wix takes just a few clicks.
Add to Site
Use the Wix App Market to add POWr PayPal Button to your Wix site. Double click the button to open the App Settings panel. You can change the design and styling of the button. But first, make sure to fill in the key information:
Add Important Info
PayPal Account - the email address you use for your PayPal Account.
Type of Purchase - can be Single Purchase, Donation or Subscription.
Product Name - what customers will see when they checkout through PayPal.
Product Cost - how much you want to charge your customers. Note: Leave this blank to let customers choose their own amount.
Button Text - what your button will say.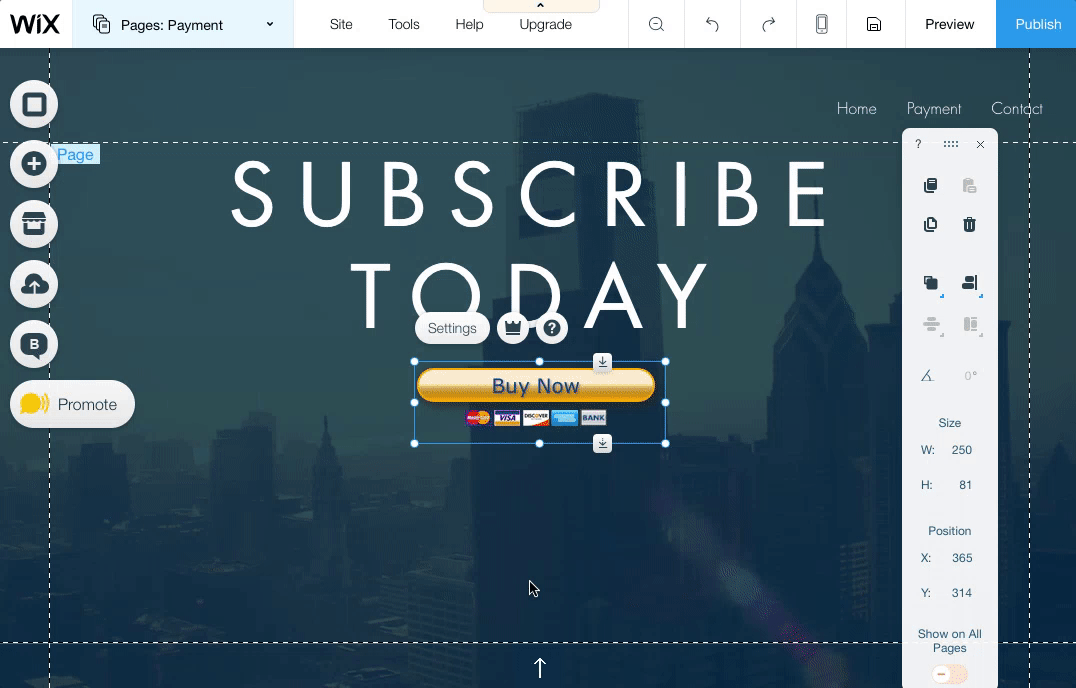 Finishing up
Once you've filled in this information, publish your Wix site, and your PayPal Button will be ready to collect payments.
You can also set up Shipping and Tax, choose a different currency, or adjust the design and styling of your button in the App Settings.