Issue description:
You would like to receive the email addresses of your Survey responders.
Solution:
Please follow the steps below:
Open app settings
Click on "Add Element"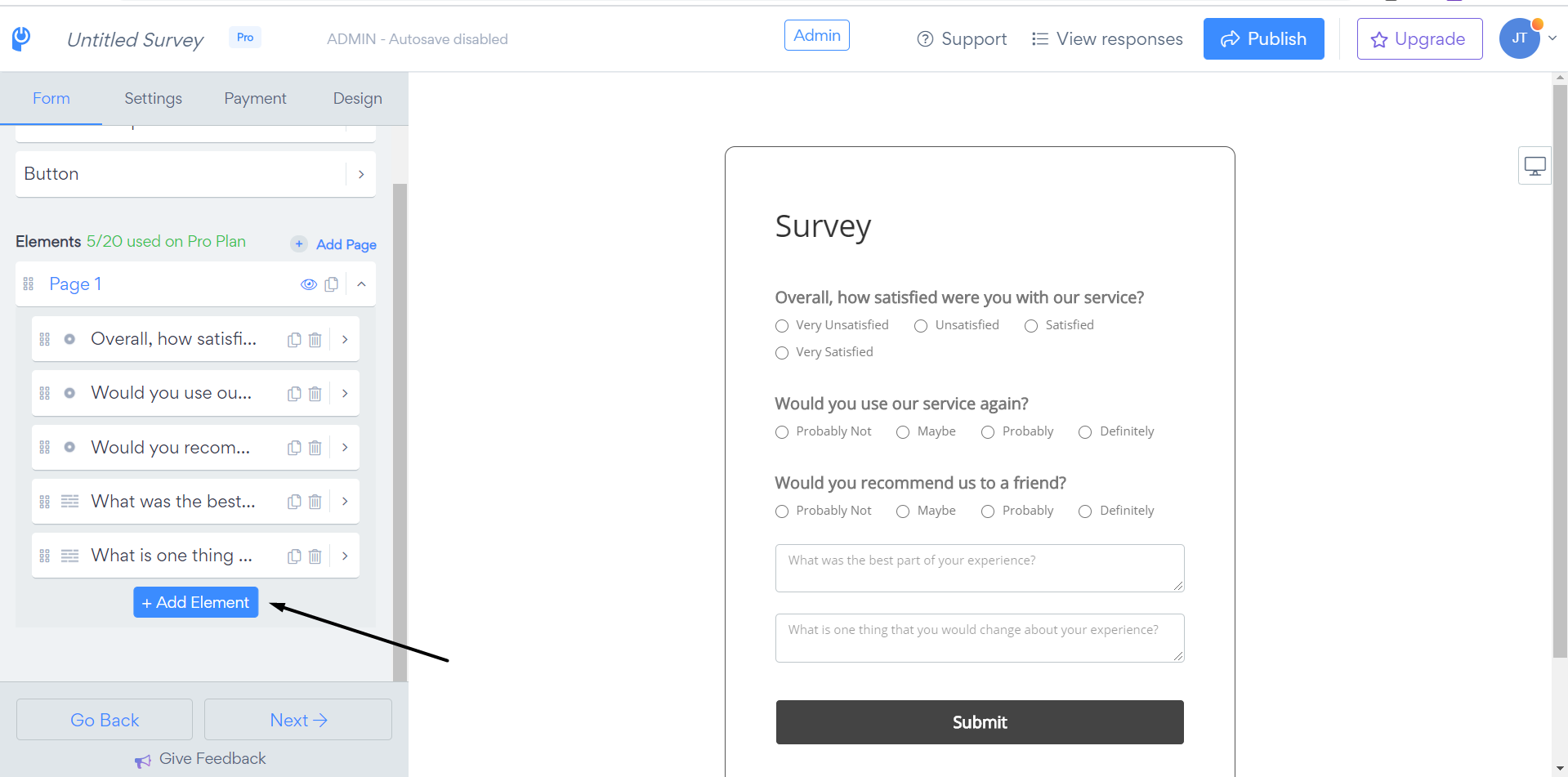 3. Select the "Email Address" element: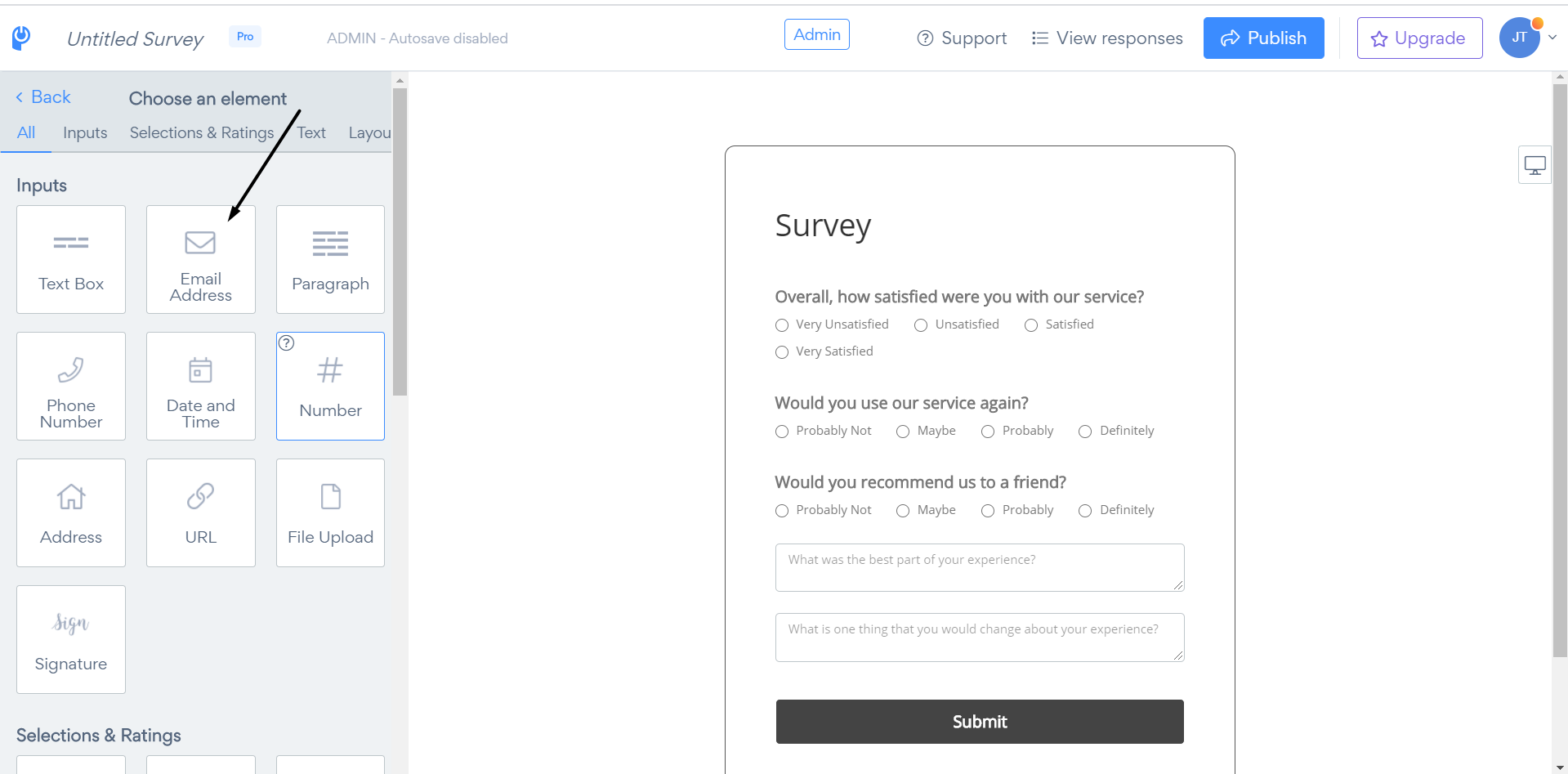 4. Toggle on the "Make it a Required Field" option to always receive email addresses once the survey is submitted, or skip this step if you want.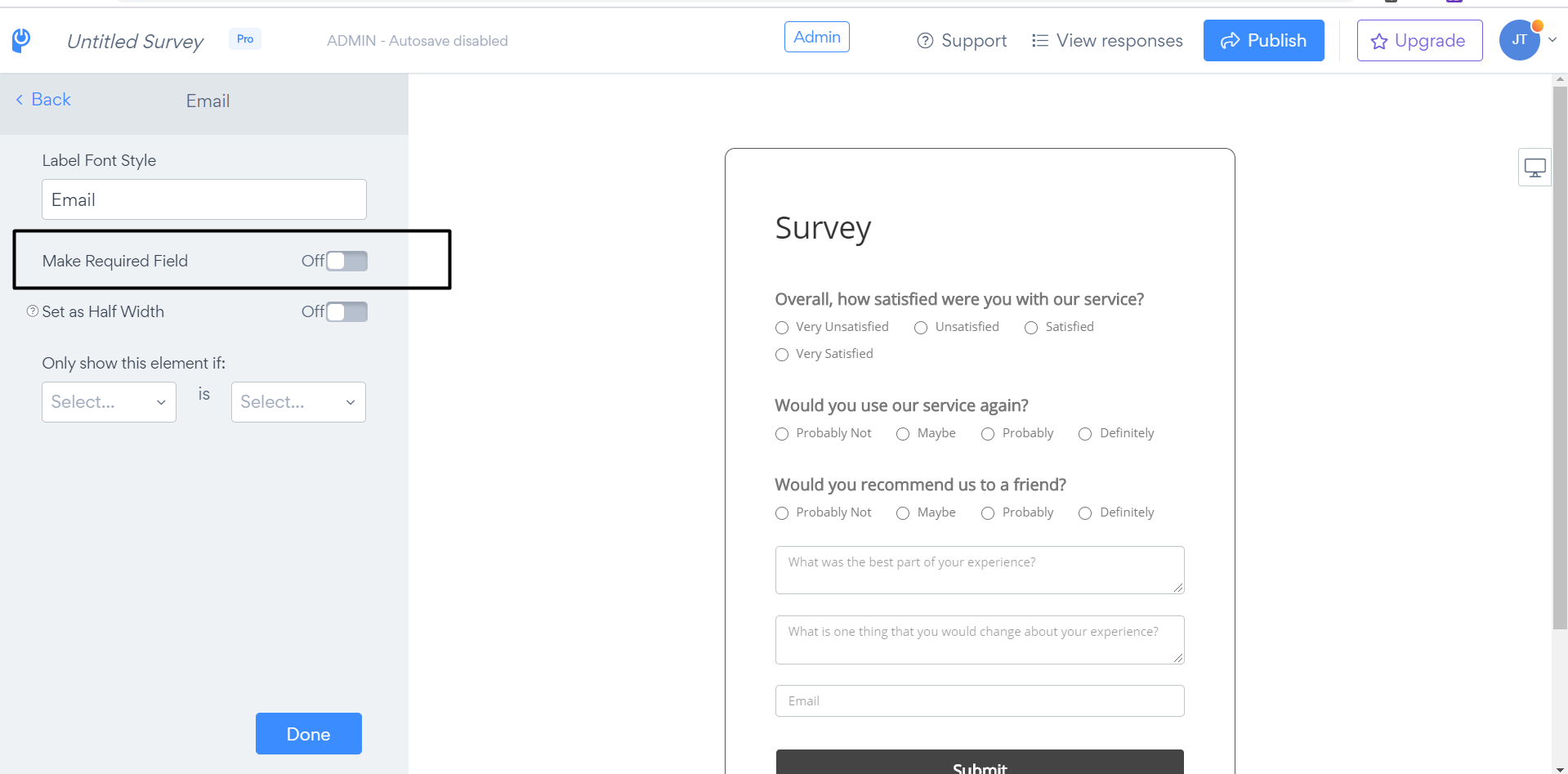 5. Press the "Publish" button to save the changes: