Issue description:
You would like to download the result of the Poll app.
Solution:
Please follow the steps below:
Login to your POWR account at https://www.powr.io/
Open Poll app settings
Press on the "View Responses" link on the upper right-hand side of the screen: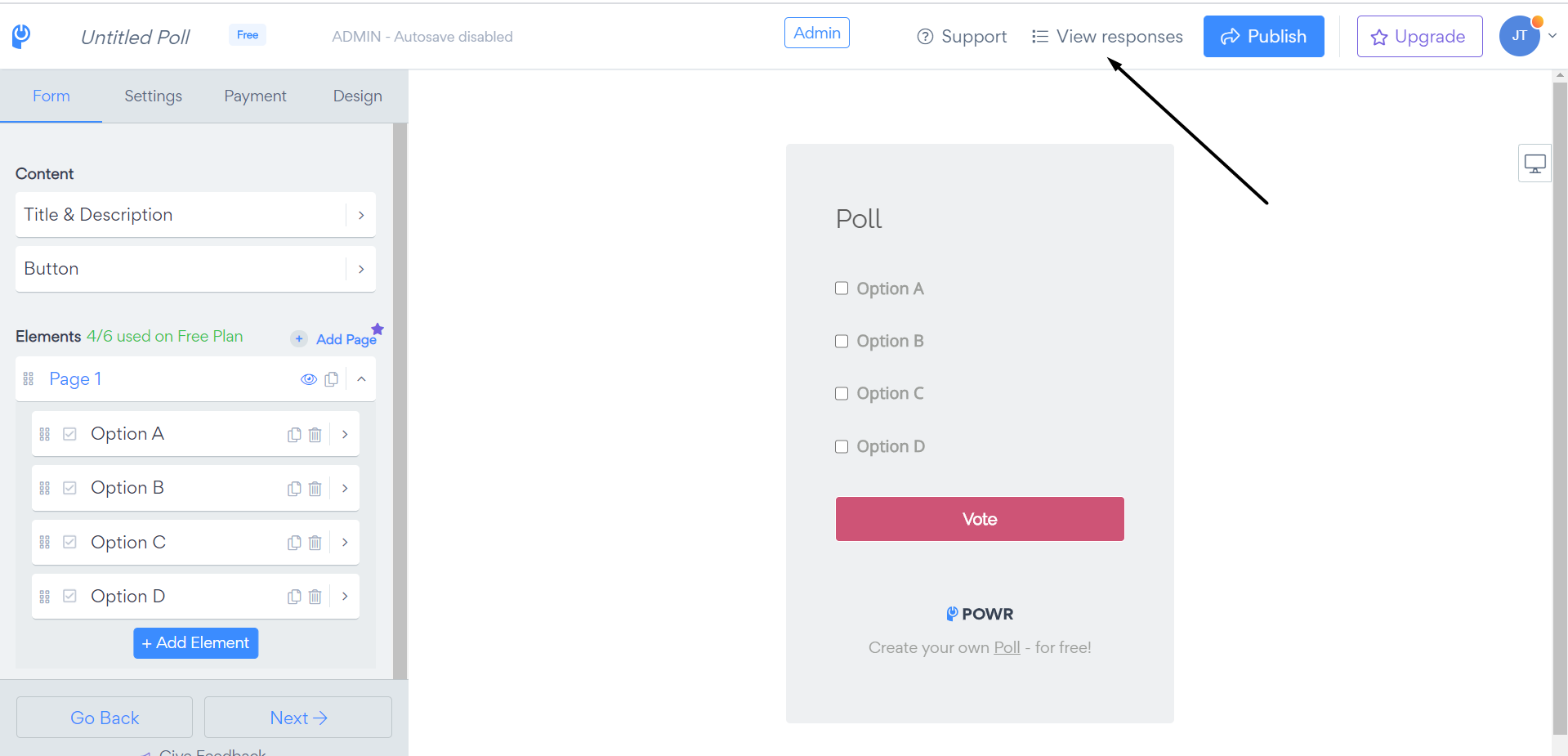 4. Please press on "Download Responses" button: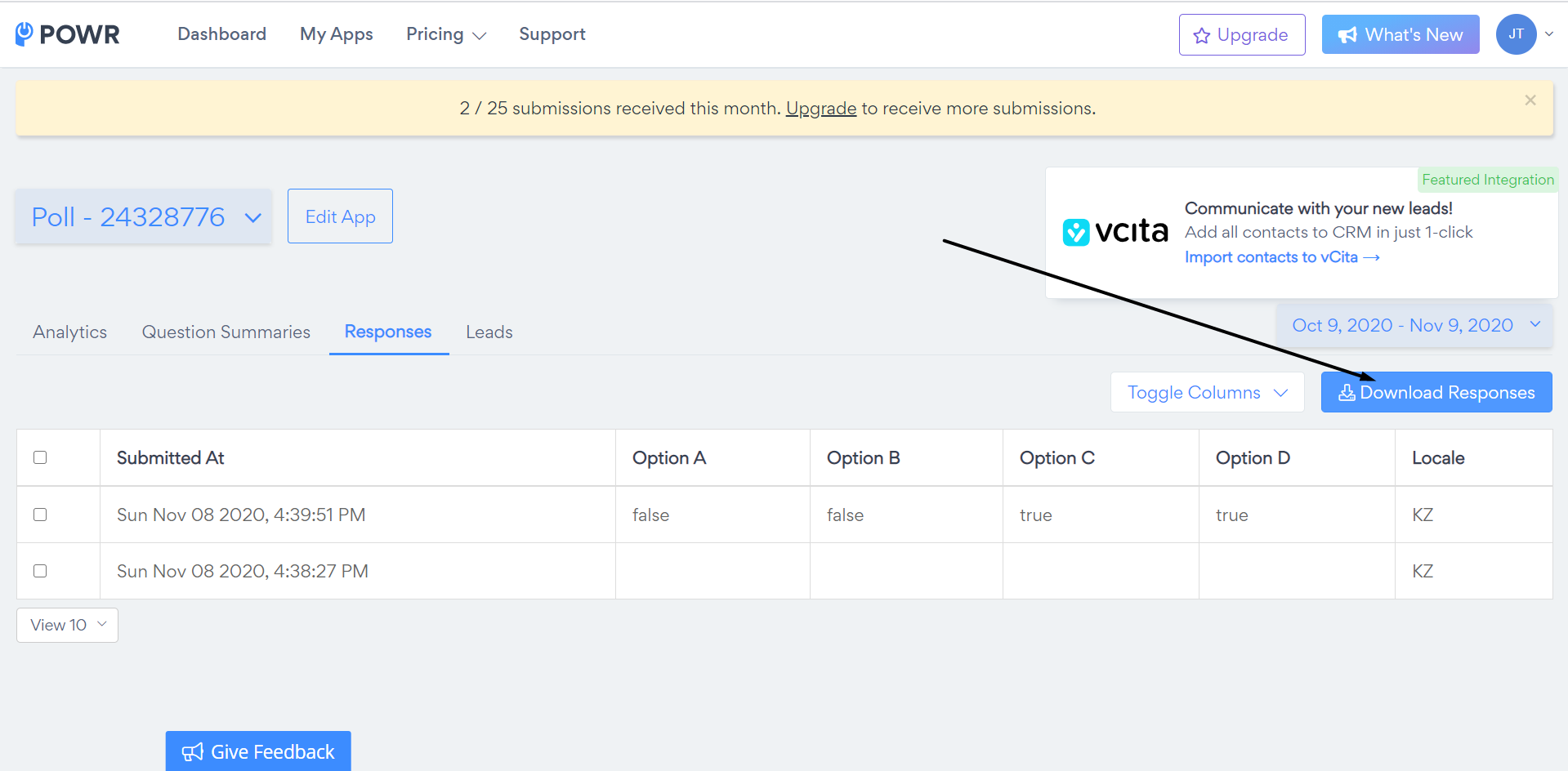 5. Select .XLS file extension to download Excel file or .CSV to download CSV extension. Then press the "Confirm" button. Kindly check your email address for file download, which was sent to you.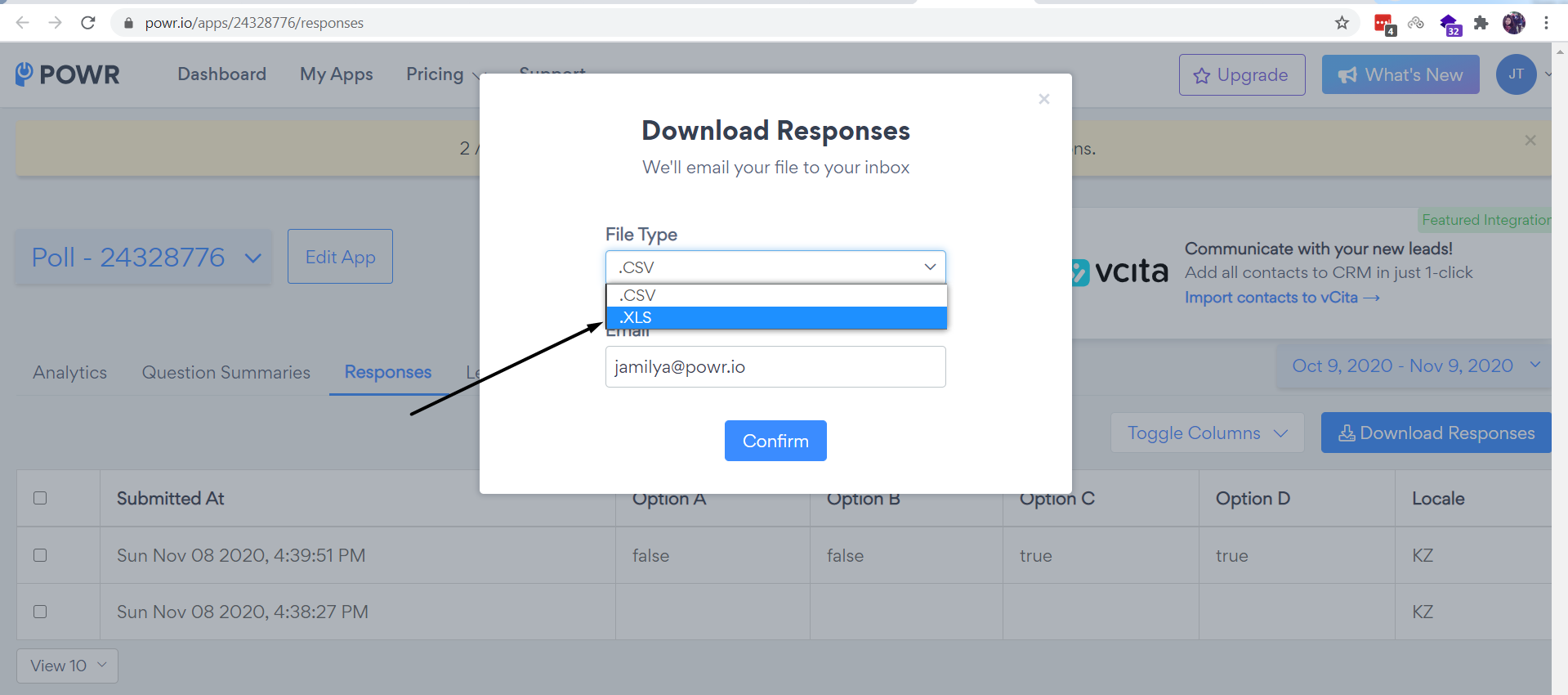 FAQ
Will the Poll app result file make an automatic evaluation of user choices?
We sincerely apologize for the inconvenience this is causing. If you want to see this feature in our Comments apps in the future, you can always Submit A Feature Request.
In the meantime, as a workaround, please use the "Analytics" and "Question Summaries" tab in Response Dashboard: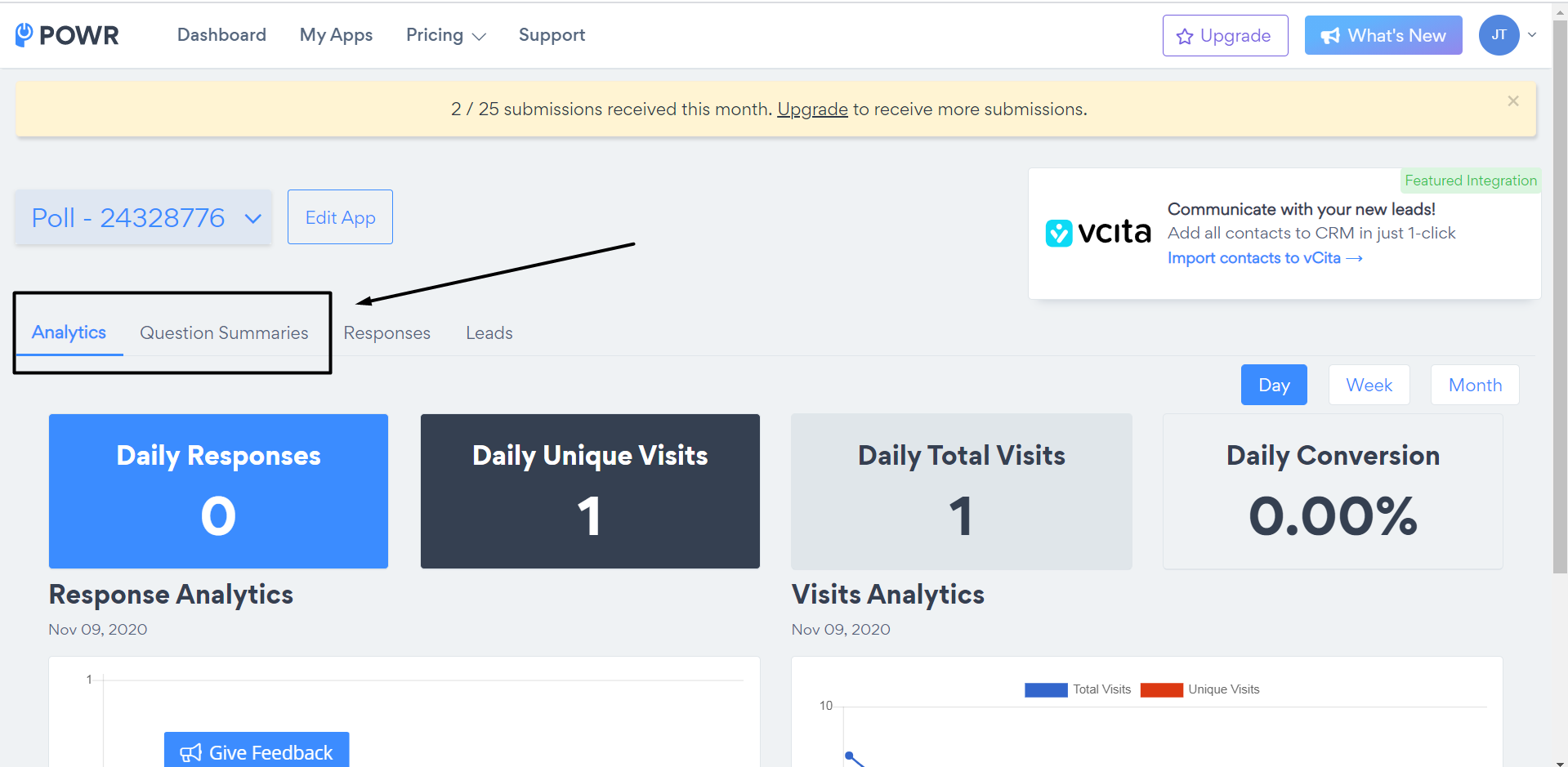 You might also find this article useful:
Poll/Survey results are not displaying in separate columns in Response Dashboard