If your Comments or Reviews app doesn't stay open when you click the text box, this is most likely happening because your app is embedded inside an iframe that doesn't like that the app changes its height when going into commenting mode.
This issue is most commonly seen on GoDaddy GoCentral and Google Sites websites.
Here is how to fix the issue in GoDaddy:
Click on the element that contains the POWR embed code
Change the "Forced Height" in the iFrame element, as seen in this screenshot:
​​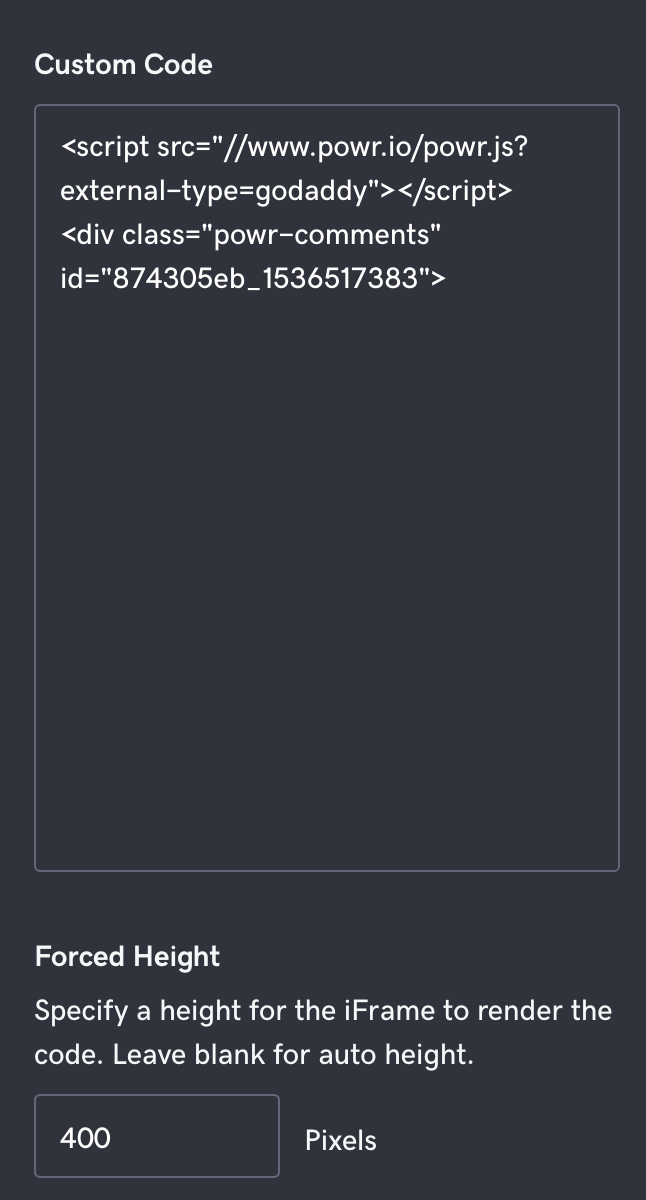 Anything larger than the current height of the Comments app should do the trick.
Here is how to fix the issue in Google Sites:
Drag the frame in which the Embed Code lives down to make the container taller: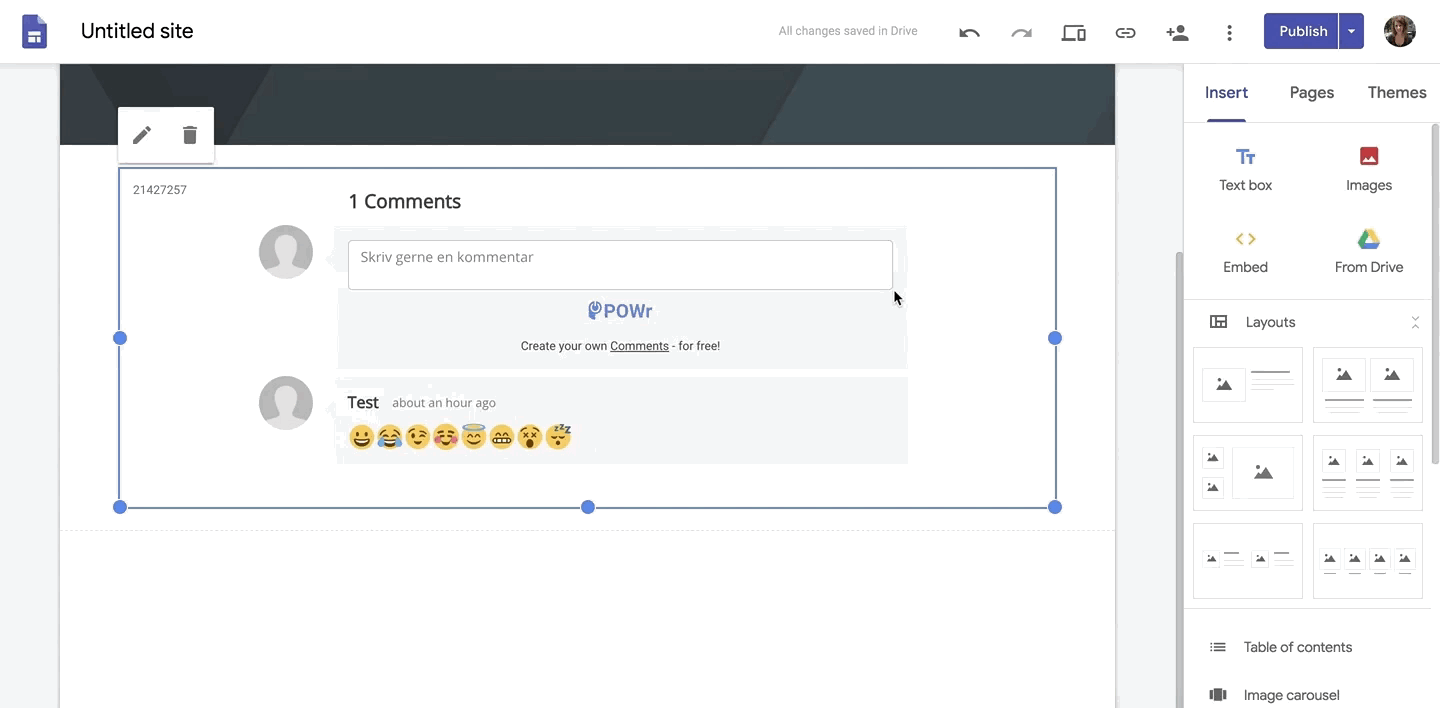 Publish your changes