FAQ is a powerful tool for creating an FAQ section on your website. You can reduce support requests and convert better by displaying answers to common questions right on your site.
We use our own FAQ app on our pricing page, a page people typically visit when they are looking for answers about our pricing, upgrades, changing plans, etc.
Here are some of the cool things you can do with FAQ:
Add questions and answers and present them in an easily scannable accordion layout.
Customize the spacing between entries, choose from a selection of question icons, and add any custom content - such as links, images, videos, etc. - to your answers.
Organize content in categories and arrange sections side-by-side (Starter feature)
Add a search bar to let users search through your content (Starter feature)
Let users tell you which answers are helpful and which ones could use some improvements (Pro features)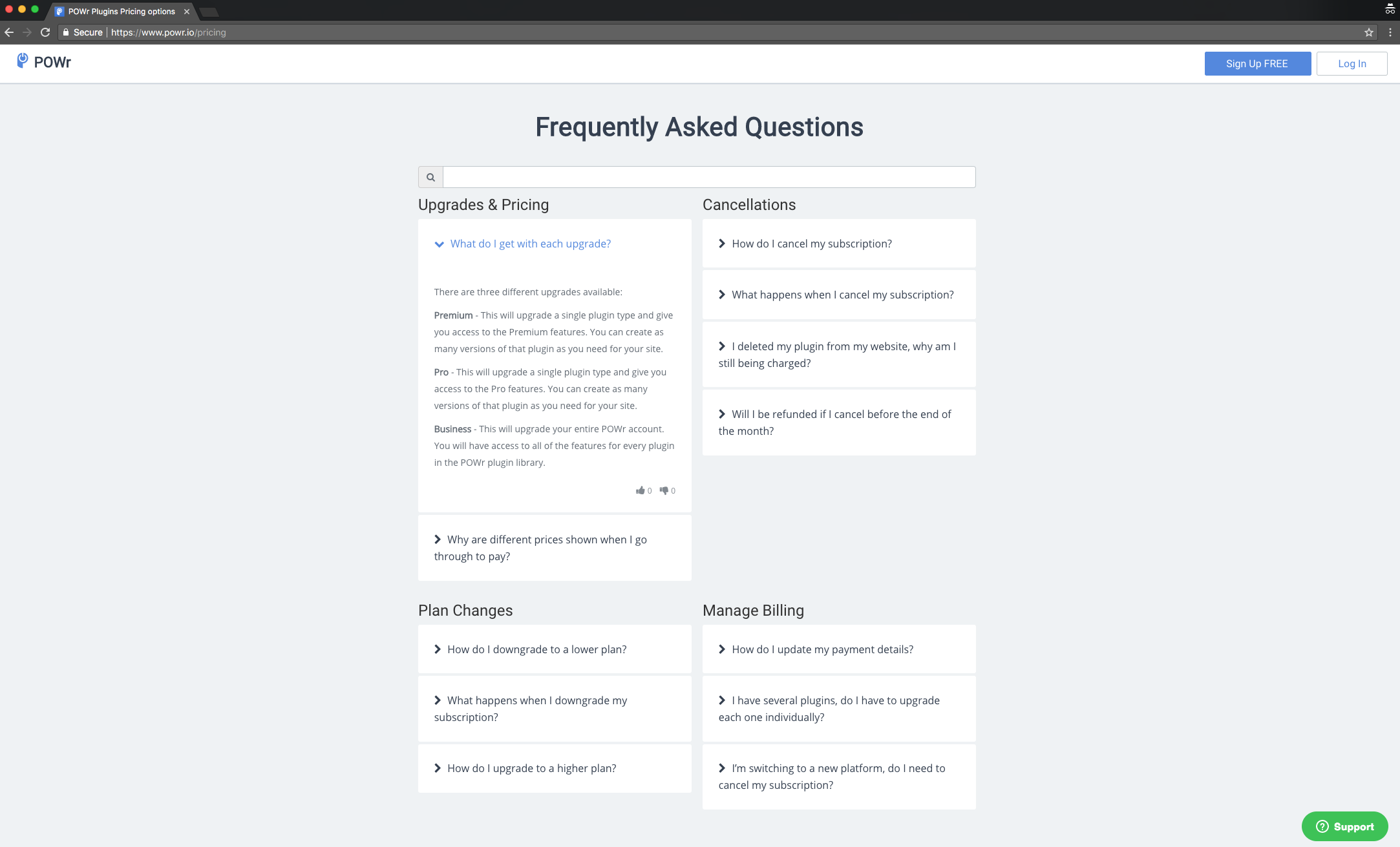 Half-width Sections for Categories
You can create sections and put them side-by-side by following these steps:
In Content, click Add Category.
Toggle on Half-width.
Drag the Category element above the first item that should be part of the category.
Add a second Category and also set it to Half-width.
Your Categories should then appear side-by-side.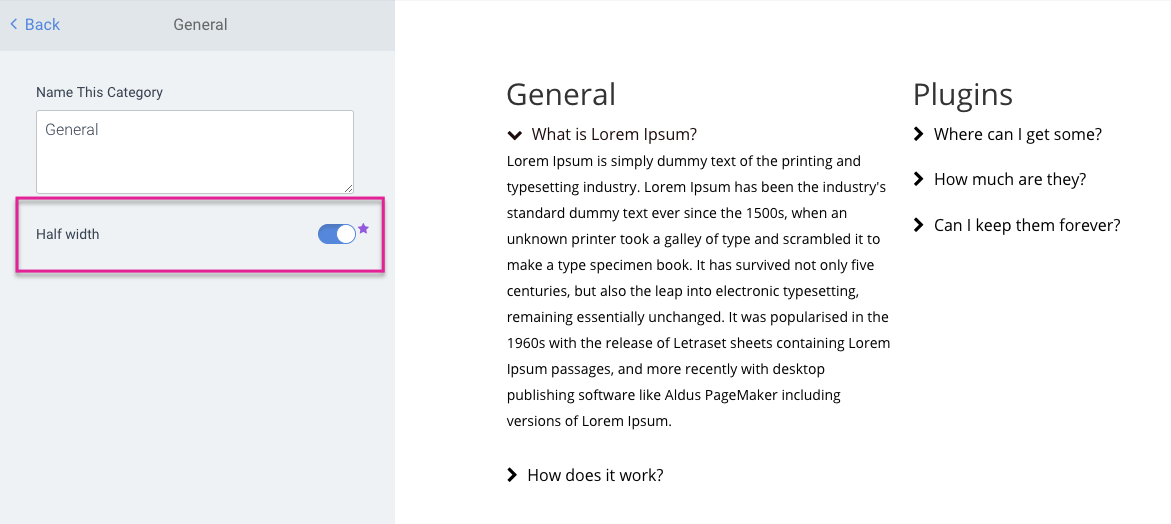 Add a Search Bar to your FAQ
To add a Search to your FAQ app, follow these steps:
In the POWR Editor, go to Settings.
Toggle on Show Search Bar
Save your changes.
You will then have a search bar appear above your questions and answers.
"Was this answer helpful?" voting
Find out which of your answers are helping users find solutions in your FAQ by enabling Voting. Follow these steps:
In the POWR Editor, go to Settings.
Toggle on Add Voting Button to Answers.
Save your changes.
Each end-user can then add one upvote/downvote per answer.