Download POWR receipts
To view your POWR receipt, follow these steps:
Log in to your account at https://www.powr.io
Click on your user icon and select My Account.
Click Subscriptions.
Click Receipts.
You will see an overview of all renewal payments for your POWR upgrade(s). Click Download to download your receipt.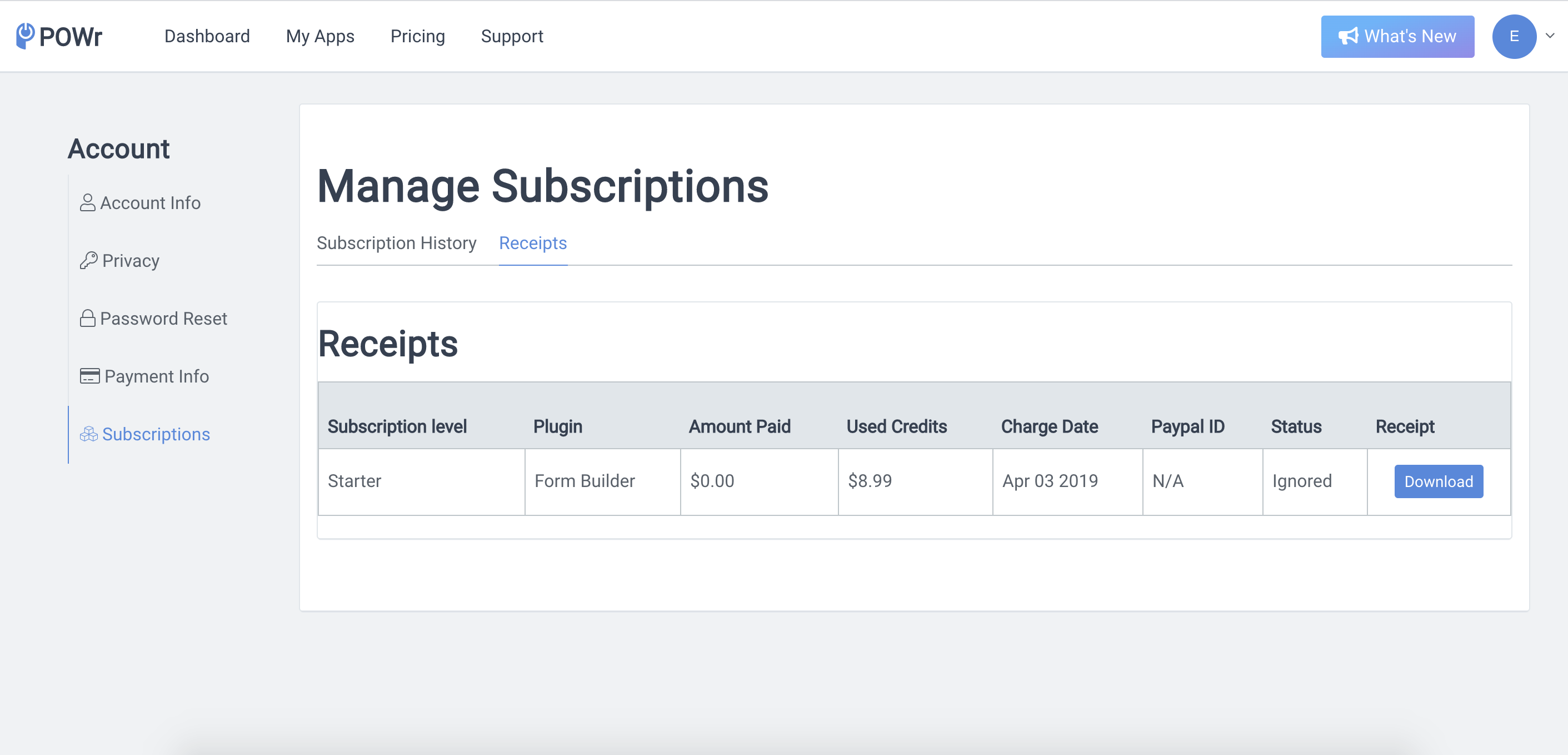 Unfortunately, there's currently no way of downloading receipts for the upsell unlimited add-on subscriptions. Feel free to submit your feature request regarding this here.