Getting Started
POWR Sliders are the easiest way to add photos, videos, banners, and more to a rotating carousel, without ever touching a line of code.
To create a new Slider, log in to your POWR.io account, click on Create New, and select Multi Slider from the list. Or just click here. A new default version of the slider will appear.
The POWR Editor will appear on the left hand side of the screen. When you've finished creating your slider, you can add it to a website, share it on social media or via email, or just save it for later in your POWR account for later.
Basic Setup
Choose Your Template
The first thing you'll want to do is choose your starting temple in the Template tab. There are several helpful options, such as Slider, Carousel , Hero, and Logo. Or you can start from scratch with the Blank template.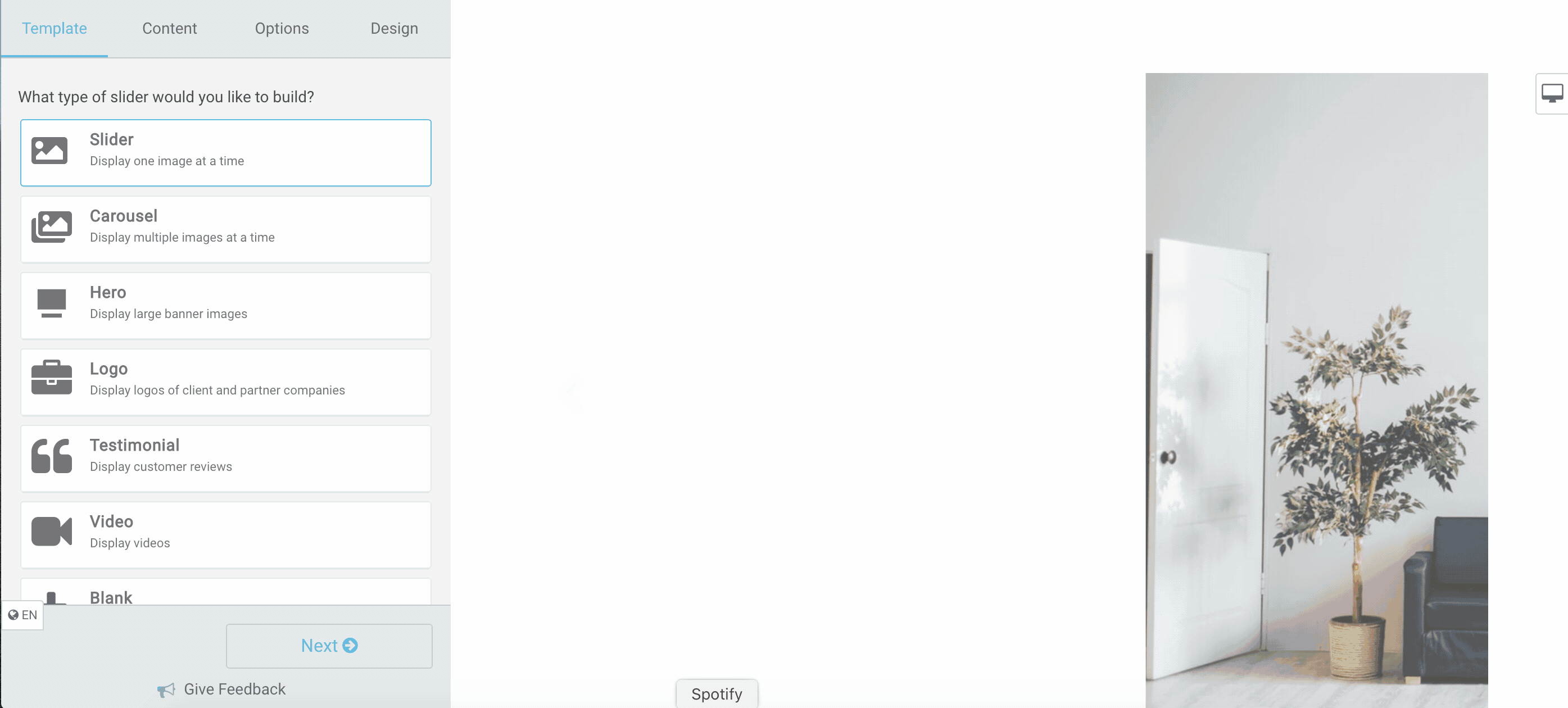 Once you've chosen your starting template, open the Content tab to edit the contents of your slides. You'll see slides for the default content, which you can delete, and a button at the bottom that says Add Element. You can choose to add:
Image - Add directly from your computer, or paste in a link.
Video - Paste in a link from YouTube or Vimeo.
Banner - Add an image, title, subtitle and button, and choose layout.
Document - Add alternate file types directly from your computer.
Event - Add an image, title, subtitle and timeframe.
Once you get the hang of adding slides to your slider, you can start to customize the design of the app to fit your needs. For instance, you can choose how slides transition from one to the next, adjust the size and style of captions, and set the height and width of your slider.
Slide Transitions
POWR Sliders comes with a variety of built-in transition animations, from fades to swoops to spins. To set your transition animation, open the Options menu and click on Transitions. You can also choose whether to enable Auto slide and whether to automatically Repeat the slideshow under Slideshow Options. The Slideshow Options are available in all templates except for the Testimonial template. If that template is selected, the Options menu is blank.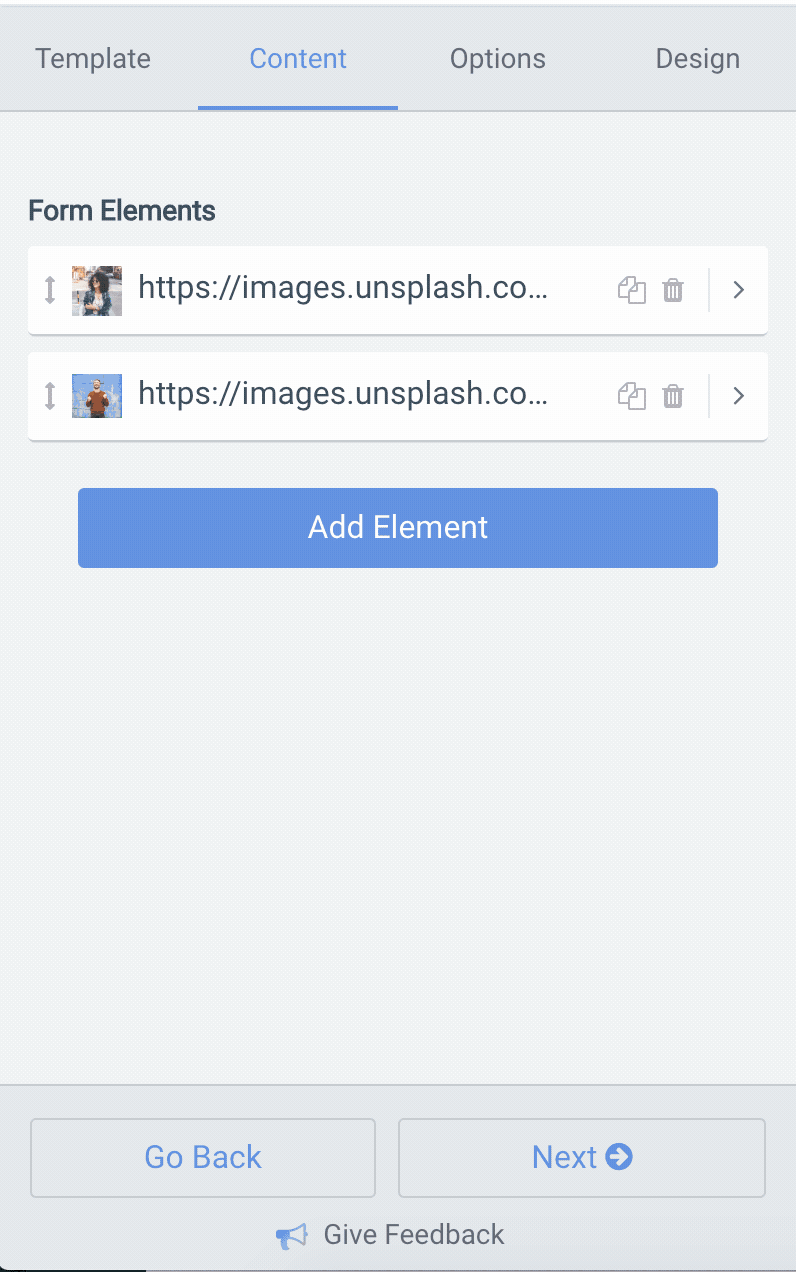 Design
POWR Sliders can be set to almost any size and shape, with custom fonts, colors, backgrounds, and more. In the POWR Editor, open the Design tab and make all your desired changes there. You can also add thumbnails below your Slider and automatically crop your images under Size & Cropping so they're all the same size.
Common Questions