Colored icons on top of my apps
In your POWR dashboard there are colored icons on top of your apps. These colors mean status of your apps.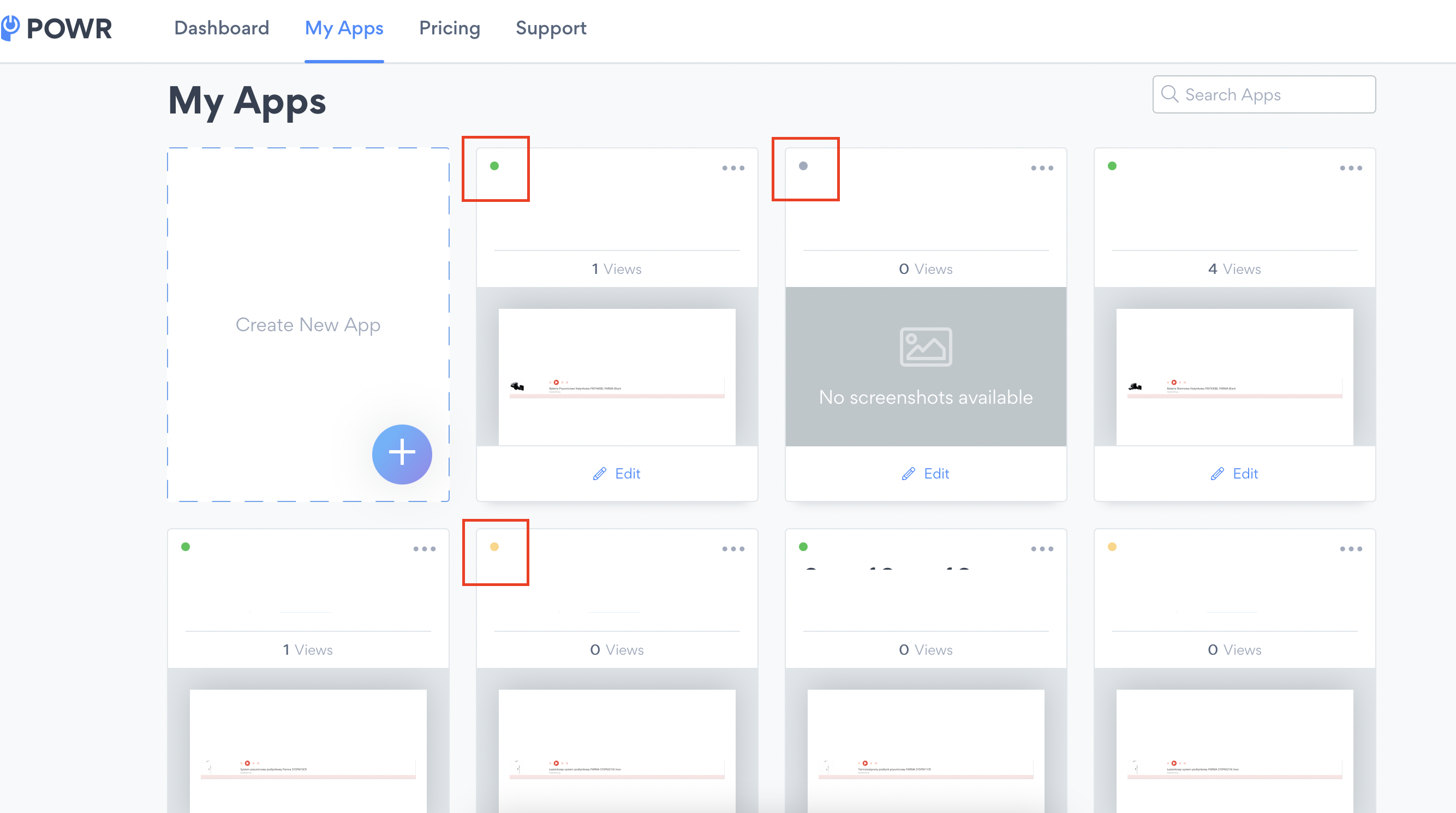 GREY — App is not published.
YELLOW — Last changes in your app is not saved.
Green — App is saved and published.