Custom range
You can download responses for a specific date range. To do so, please click on dates > select Custom range > select the starting and ending date > click on download.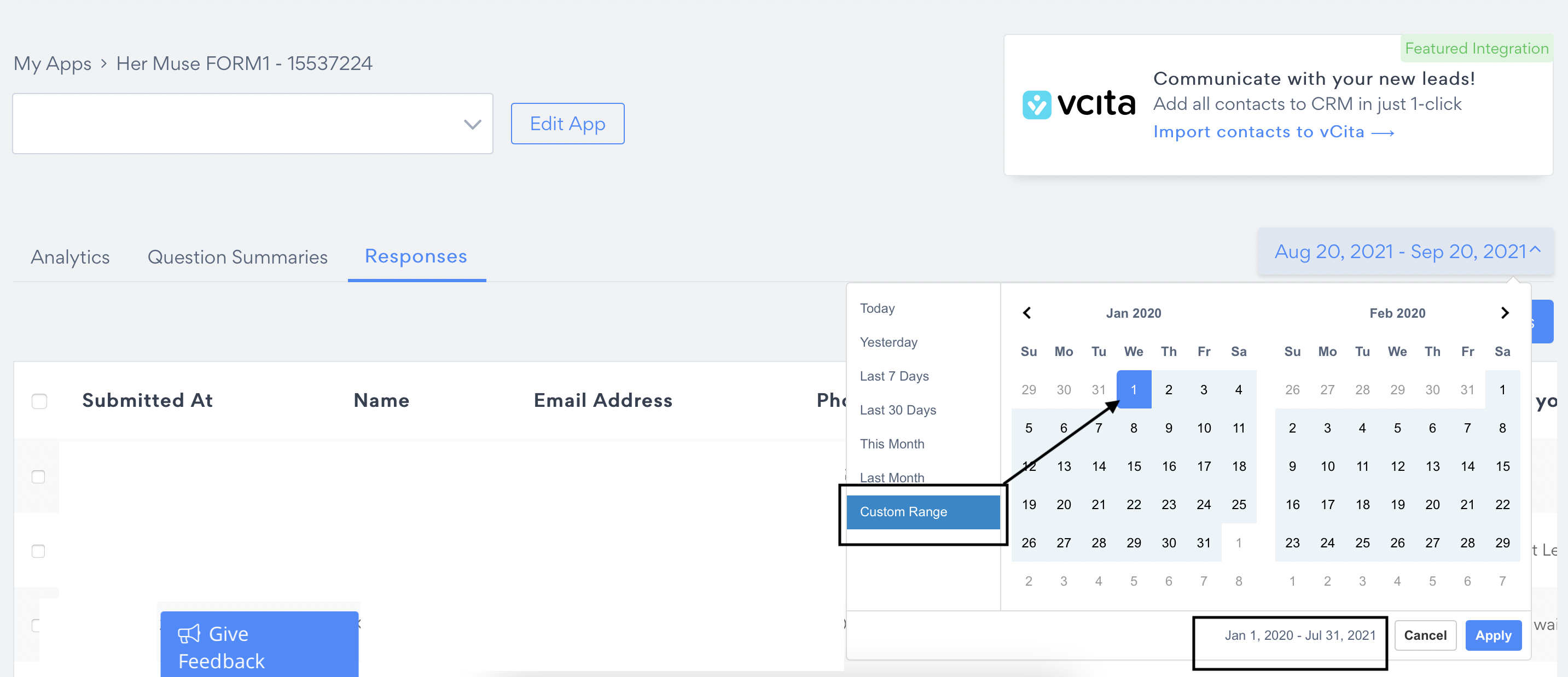 Using this you can download responses for last 3 month, last year or even a few days.

Please note: Responses are downloaded in CSV format by default. If there are a lot of responses it may require some time to get them on email, if one download job started then you could see a message "We are running another export request for this app, please check your email or try again in one hour." In this case please try again in an hour, the download button will be reset in 1 hour.


Looking for how to view Responses? Click here