If it's your first time using POWR apps on your Lightspeed site, the app's shortcode may not work. This is because it is missing the JS script that is needed in order for the short-code to render on your site.
You'll need to install any POWR apps on the lightspeed market first here, this will automatically install our POWR JS script on your site.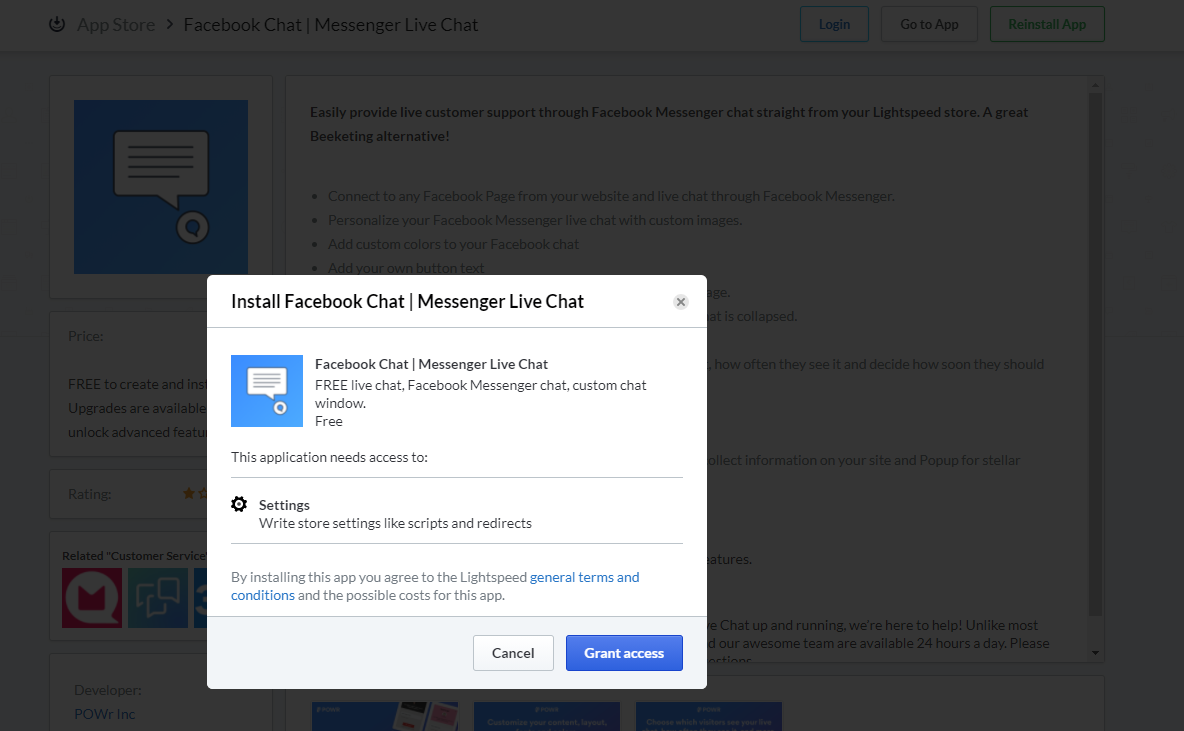 Click on "Grant Access" to install the app. This will redirect you to your POWR account's dashboard where you can create new POWR apps. You can also view your existing POWR apps there.
Select the POWR apps that you would like to install and then hit publish. The short-code should now work so you can go ahead paste it to your site.