POWR editor:
After you have finished customizing your app, click on Publish > choose Weebly from the platform list and copy code: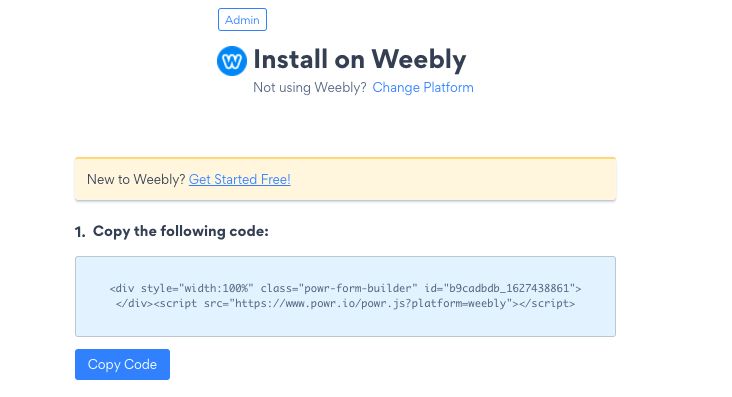 Weebly editor:
Log in to Weebly, then click

Edit website.
Click

Pages

at the top, then select the screen where you'd like to add the app.
Click

Build

at the top.
Under the "Basic" section, click on

Embed Code, then drag and drop the code box to a place on your page.

Click inside the

Click to set custom HTML

box to open the Custom HTML editor.

Click

Edit Custom HTML

and paste the code from your

POWR editor

into the box.
Click outside of the code box to save your changes.

Note

: It might take a few moments for the app preview to display.

Make any necessary changes the app position on the page, then click

Publish

to save these changes.