Issue description:
You are trying to login to the POWR account, however, the following message appears: "This account is no longer active. Please email support@powr.io to reactivate".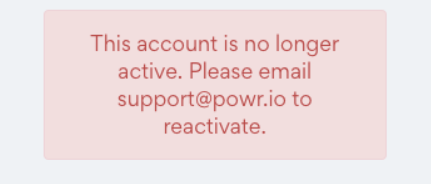 Your account was deactivated due to the dispute that you've filed with one of your transactions. To prevent another charge in the future, the POWR Billing team had deactivated it.
Solution:
Please create a new account to use POWR apps.