Yes, you can pause your Popup!
While a Popup is paused, it will not display for any visitors coming to your website. Pausing is a great option if you need to make some edits to your Popup, or if you plan to re-enable it in the future.
You can pause your popup by going to your App Editor > Controls > Pause Popup and enabling 'Pause Popup'. Make sure to save your changes by clicking Done > Publish in the upper right-hand corner of your screen.

​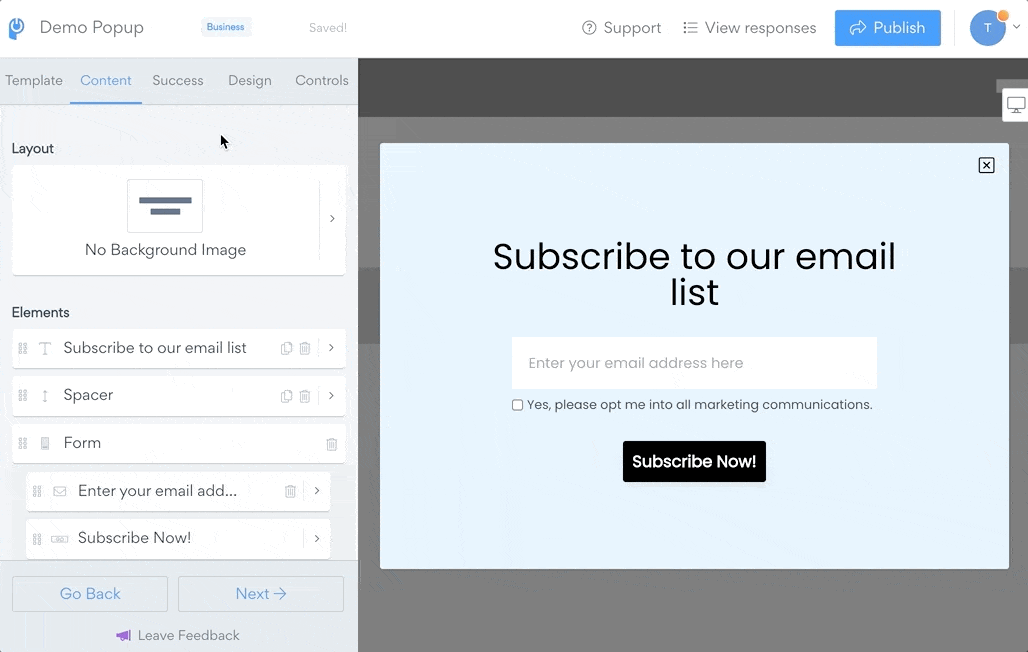 A paused Popup remains installed on your website, and unpausing is as simple as disabling the 'Pause Popup' toggle in the settings.