Shopify offers automatic installation of our apps available on the following link:
https://apps.shopify.com/partners/powr-io
To start installing an app please navigate to the POWR app page of your choice and click on the "Add App" button and click on "Install App" on the next screen.
Once the app is added to your store, you will be taken to your POWR dashboard where you can select a previously created app e.g. Form Builder or create a new one.
Both of these options will open up the app editor where you can make changes to your app. After making the changes, please click on the "Add to site" button on the top right: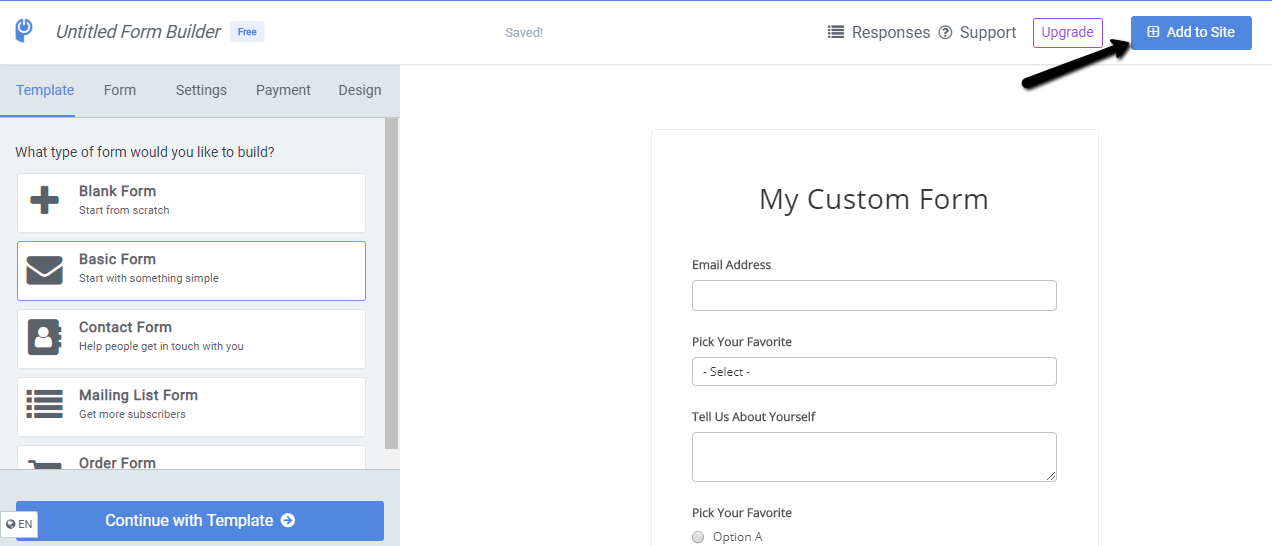 On the Install screen, please select the page you would like to install the app on and select a location e.g. Top or Bottom and click on "Add to pages":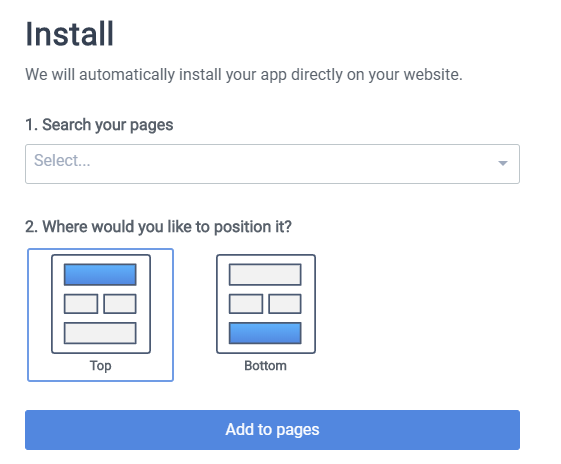 Your app should now be available on the selected page(s).
If you would like to add an app to a custom location please use this article for detailed instructions: Install POWR in a custom location on Shopify