What is the Nudge?
The Nudge is a plugin designed to create interactive and attention-grabbing notifications, banners, and pop-ups on your website.
These notifications can serve various purposes, such as announcing promotions, collecting email addresses, highlighting important information, or guiding visitors through your site.
Key Features of the Nudge
Customizable Design: The app provides a range of designs that you can customize to match your brand's style and messaging.

Display Options: You can choose where and when your nudges appear. Options include pop-ups, banners, scroll-triggered notifications, and exit-intent pop-ups.

Engagement Triggers: Nudge offers several triggers to display notifications, such as time delay, scroll depth, exit intent, or user inactivity.

Mobile Responsiveness: Notifications are responsive and look great on both desktop and mobile devices.
Now, let's dive into the step-by-step instructions for adding a Nudge plugin to your website.
4-Step Guide to Add a Nudge
Step 1: Sign Up or Log In
If you don't have a POWR account, visit POWR's website and sign up for an account. If you already have an account, log in.
Step 2: Access the Nudge
After logging in, access the POWR dashboard. From the dashboard, click on the Plugins or Apps section.
Search for Nudge, or browse through the available apps until you find it. Click on Nudge to begin setting up your notifications.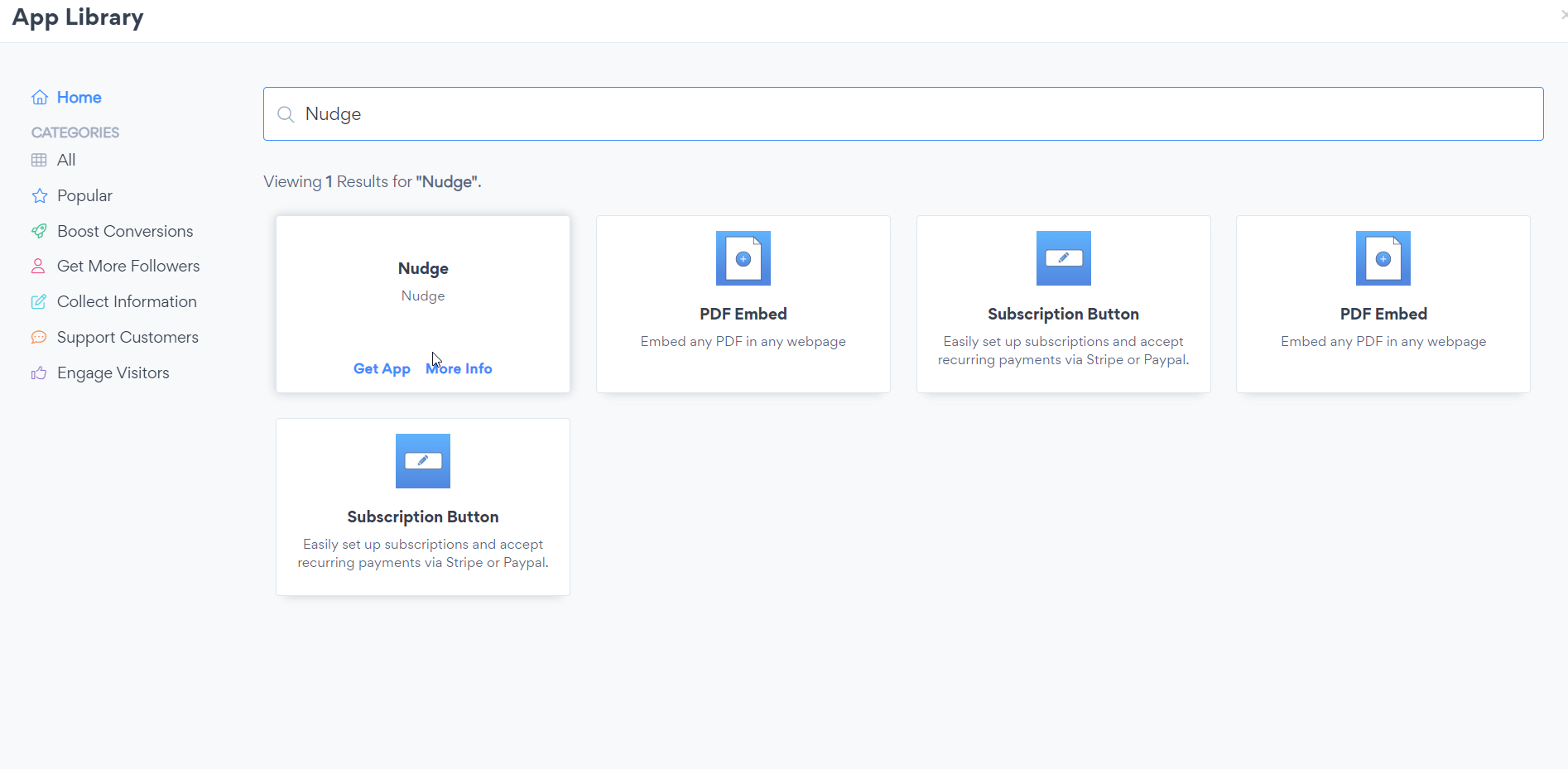 Step 3: Customize Your Nudge
Inside the Nudge, you can start customizing your notification by adding your content.
Modify the text, images, colors, and other elements to align with your brand and message.
You can add up to 3 Nudge banners on the free version.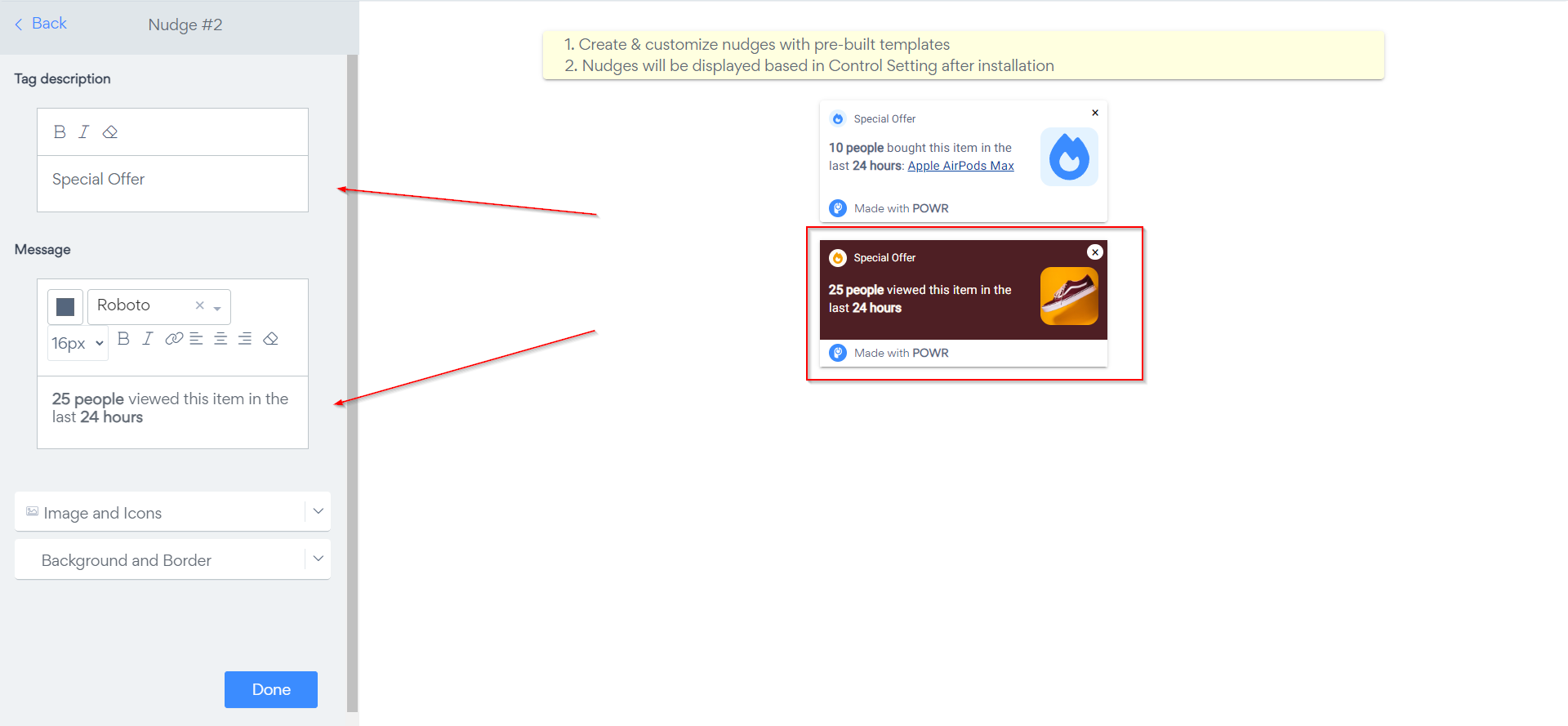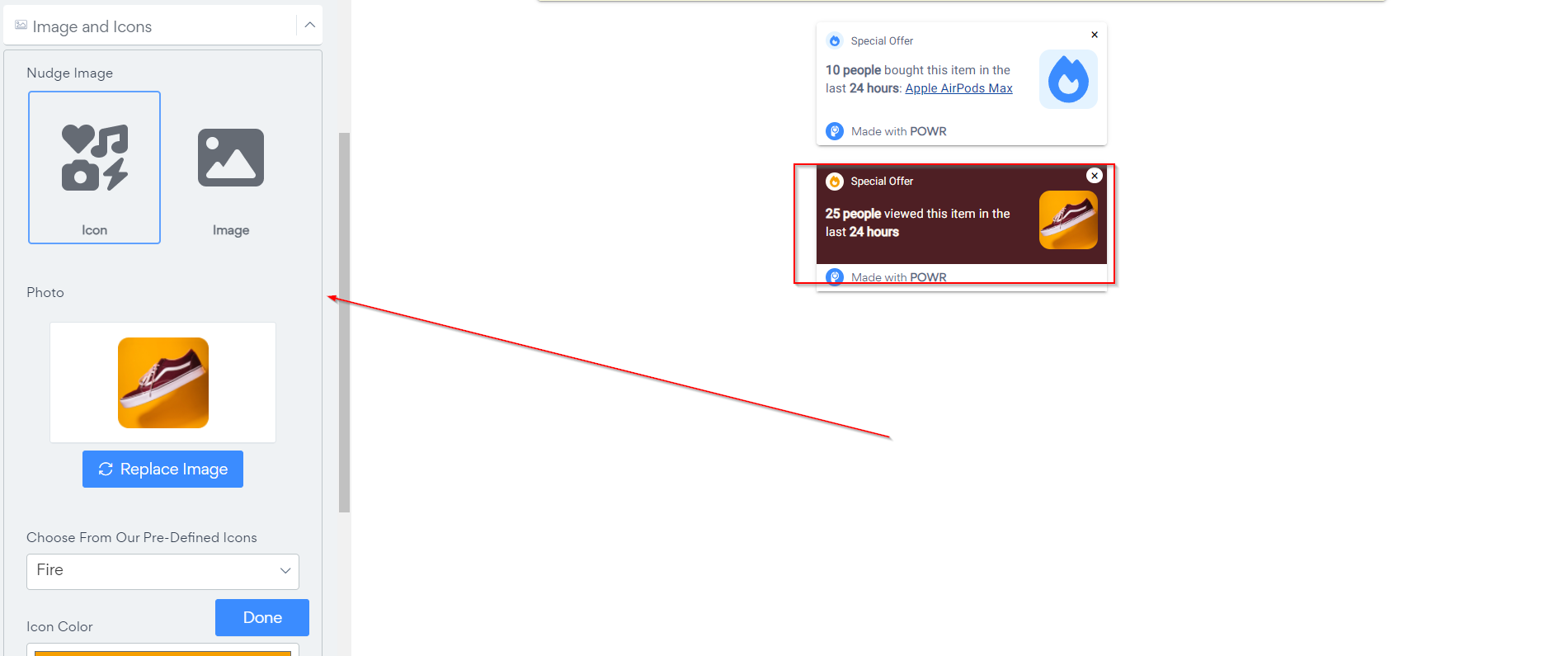 Configure when and where your Nudge will appear in the Control tab.
Set triggers such as time delay, scroll depth, exit intent, or user inactivity to control when the nudge is displayed.
Additional advanced features are accessible with a plan upgrade.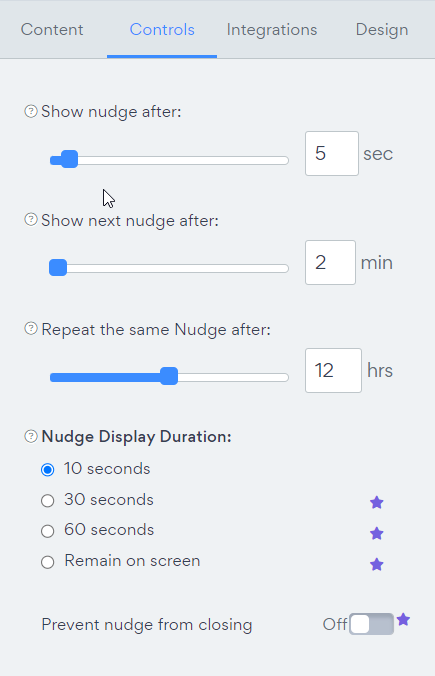 Choose your Nudge size, positioning, and transition animation in the design tab. Add Custom CSS in the advanced setting if it's necessary.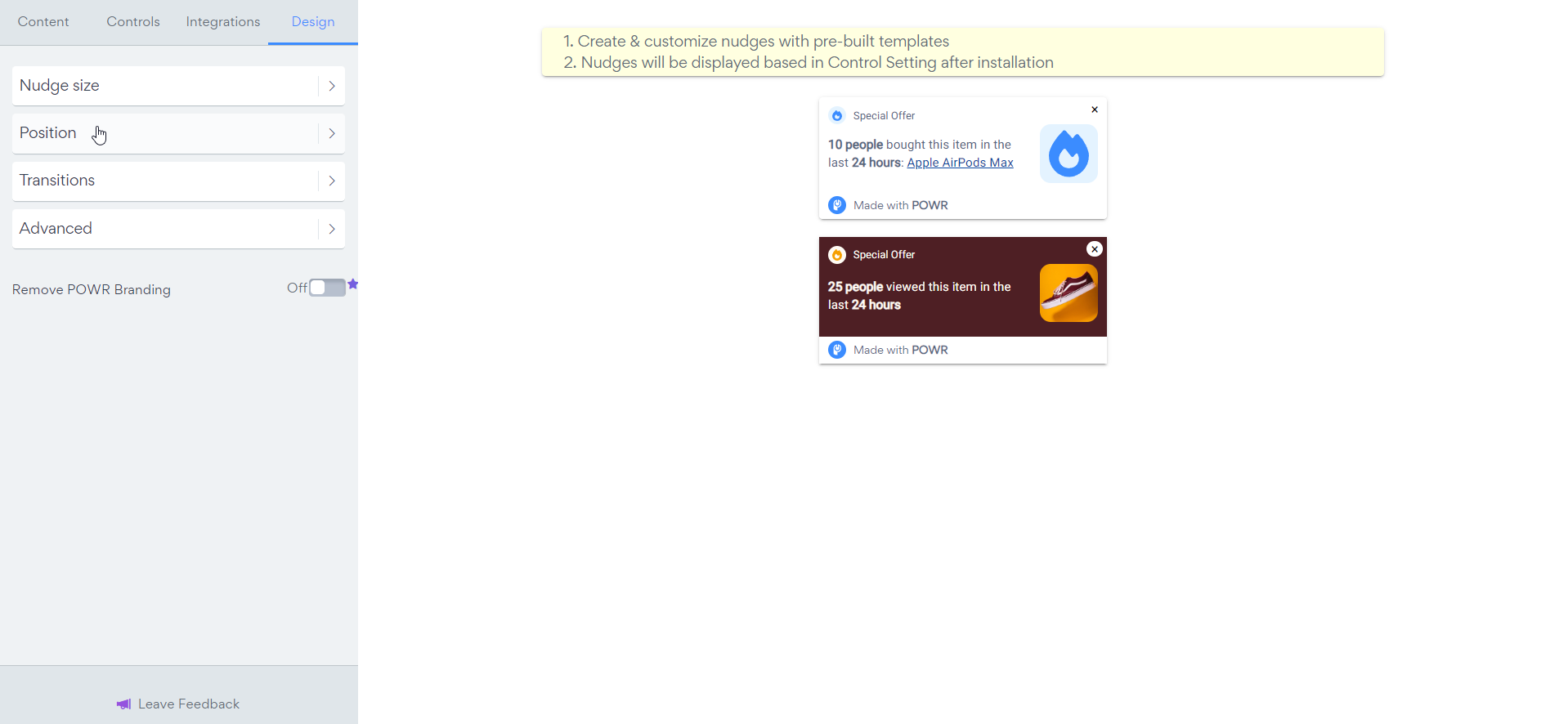 Step 4: Publish Your Nudge
Click the Publish button to save your changes and follow the installation instructions depending on your platform.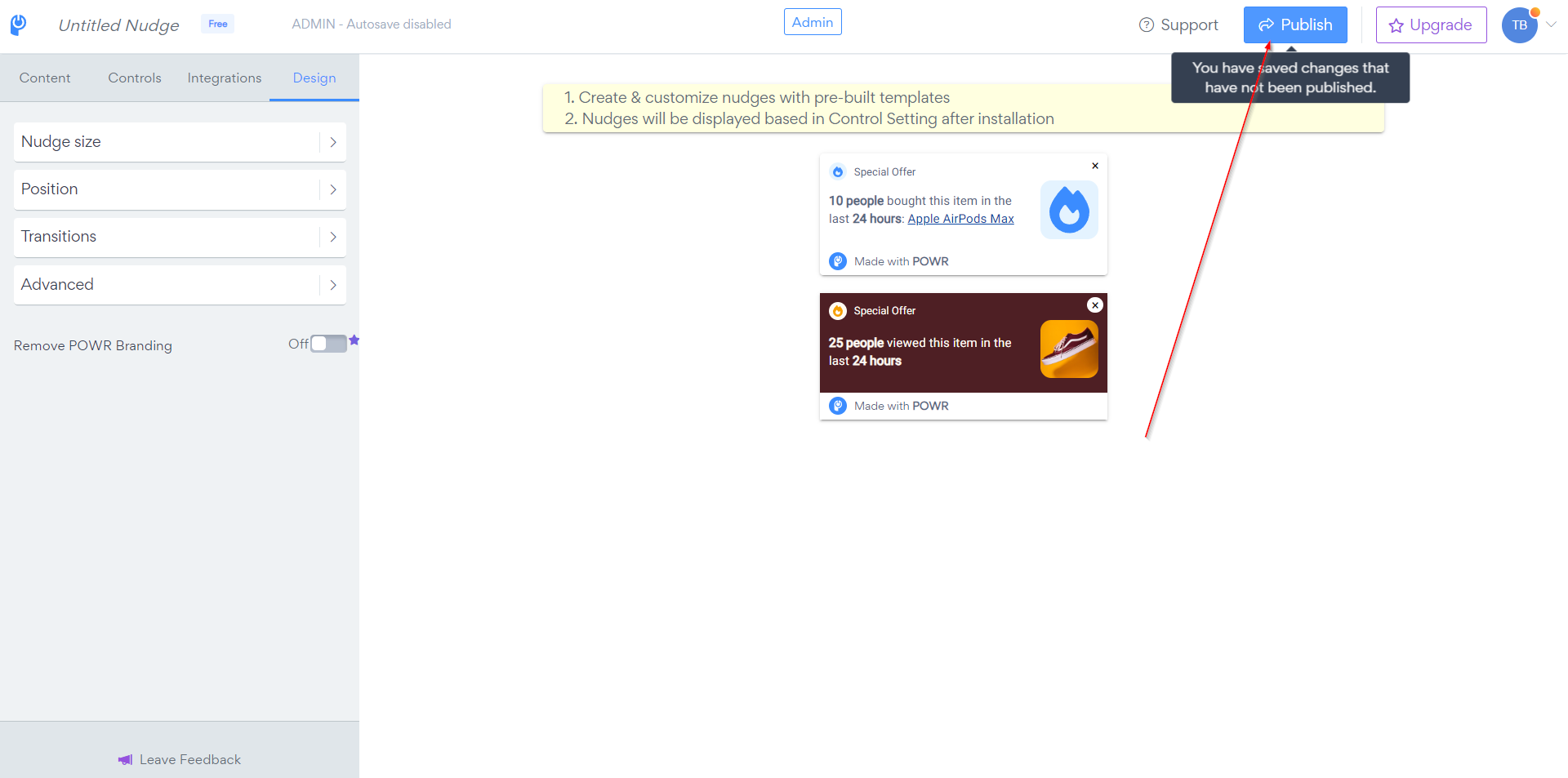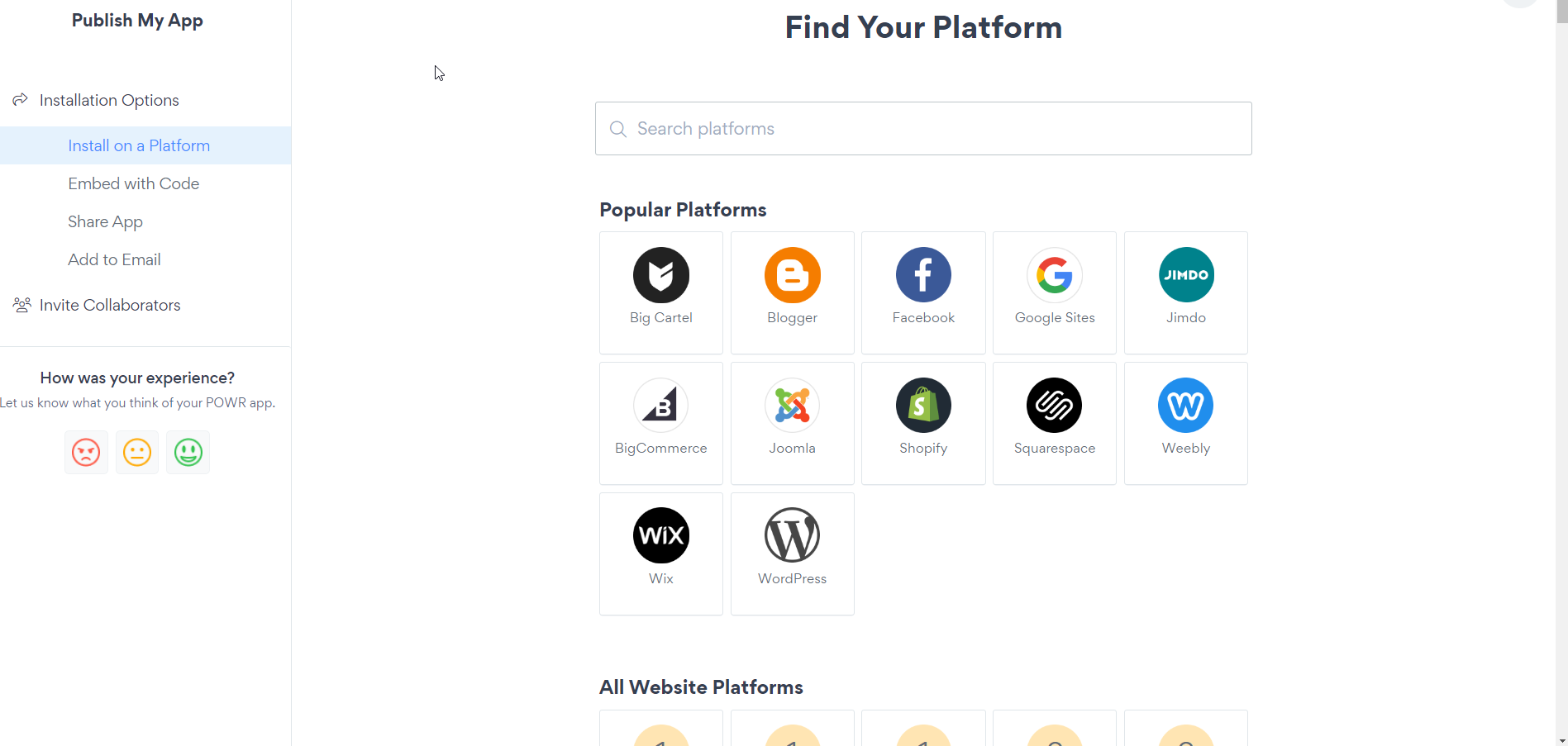 That's it! You now have a beautiful Nudge ready to start pushing more sales and moving your inventory.
If anything is unclear, or you need help, please don't hesitate to contact a Support Center specialist, and we will be glad to assist 😊