What is My Contacts?
My Contacts is a centralized list of all your contacts collected using POWR Form Builder and Popup. Any time somebody submits your POWR Form or Popup that contains an email field, their information will automatically be added to My Contacts in POWR.
If your form contains a name, phone number, or address field, then these values will also be tied to contact automatically.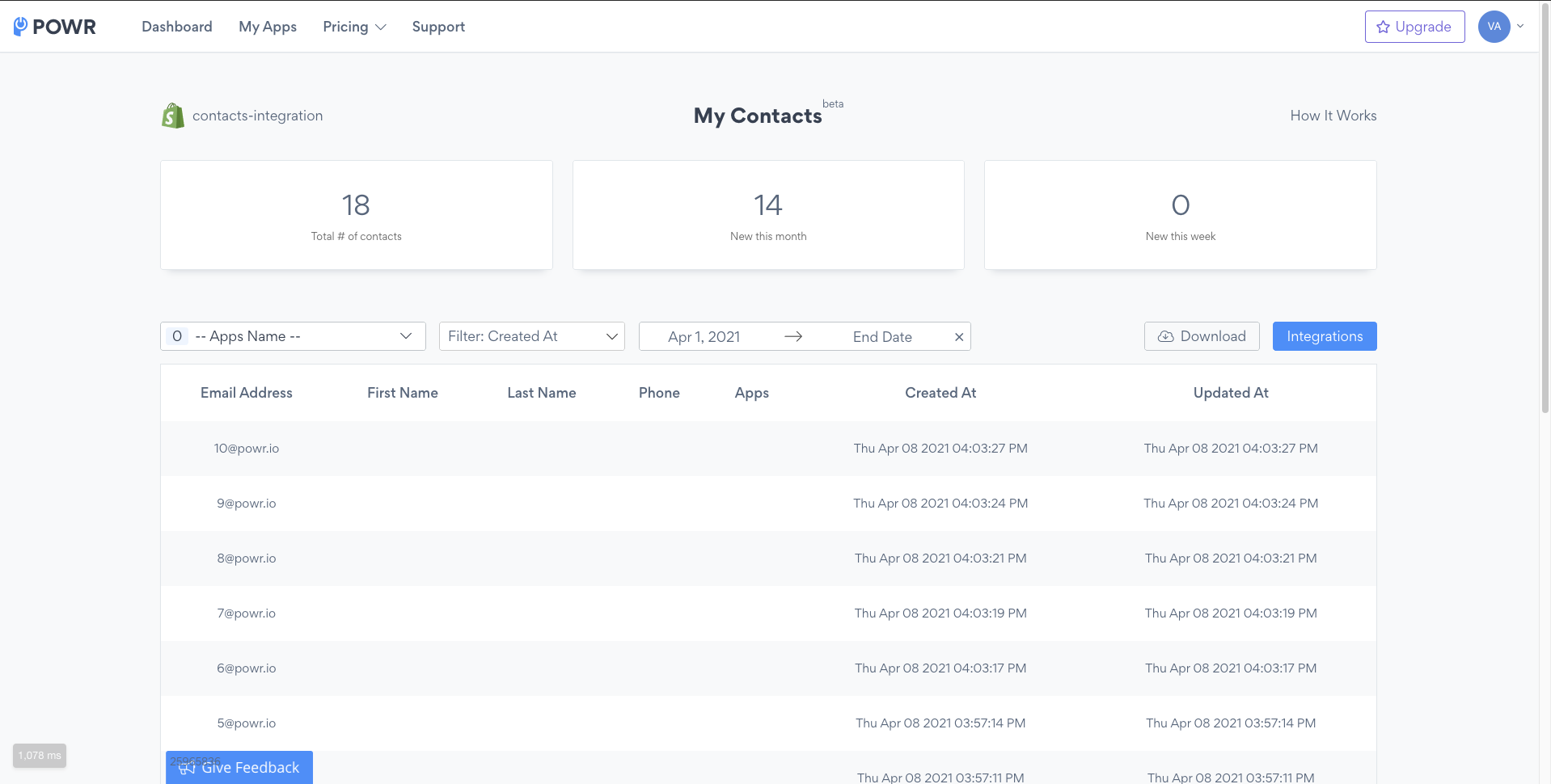 How do I create a contact?
A Contact is created automatically when somebody submits one of your POWR forms or popups, as long as your form or popup contains an email field.
Currently, it is not possible to create or edit a contact manually. This feature will be available soon.
If somebody submits another response to a form or popup using the same email, their contact record will be updated with the most recent data (phone, address, name).
What information is stored in my contacts?
Information that can be stored in My Contacts includes:
Email

First Name

Last Name

Address

Phone Number
This information will be collected if there is a field for it in your POWR form or popup. Please note that you must have an email field in your form or popup in order to create a new contact.
Other information that is stored in My Contacts:
App name of the app your contact used to submit their information

Created date

Updated date
Where can I find my contacts?
You can directly access My Contacts when you're logged in to POWR by clicking here.

Or, when you log in to POWR, click on My Contacts in the top navigation bar:

⚠️ Please note that My Contacts is currently only available for Shopify and BigCommerce users who are connected to a POWR app.
Other My Contacts Integrations
👉 Please click here if you want to integrate My Contacts with Shopify customers.
👉 Please click here if you want to integrate My Contacts with Google Sheets.
👉 Please click here if you want to integrate My Contacts with BigCommerce Customers.