Yes, as of September 14, 2017, POWr apps also work on the new Google Sites.
POWr also continues to work on the Classic Google Sites.
Up-to-date tutorials for how to add POWr apps, like Form Builder, Social Feed, PayPal Button, etc. to a Google Sites website are available in the "Add to Site" step of any POWr app.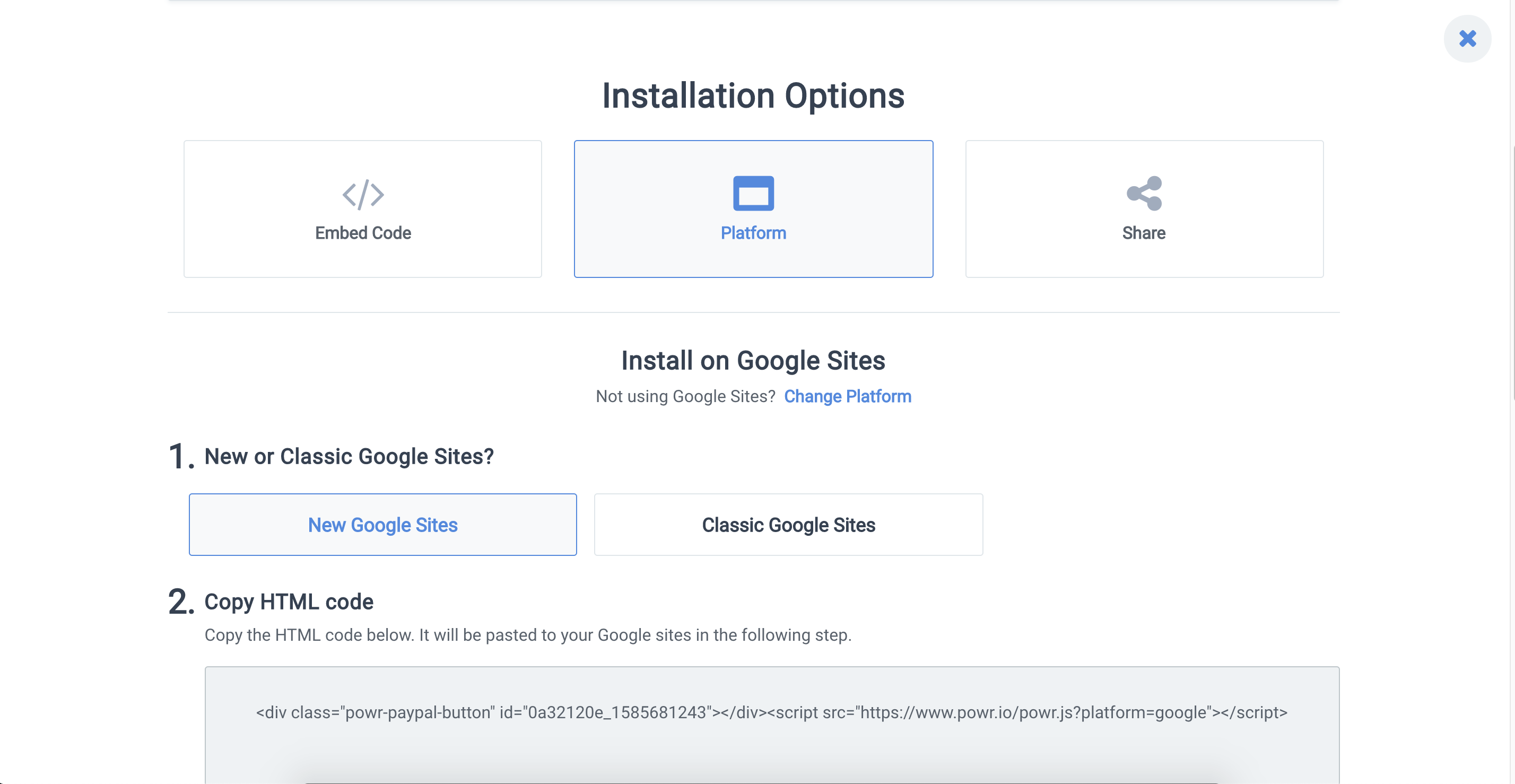 Please note: the install method on Google Sites is not ideal for fixed positioned apps like Popup, Notification Bar, or Chat. Until Google Sites allows global installs (in the header or footer), those apps will appear as embedded elements within a page rather than as an overlay or a button in the lower right of the screen.