To update your payment details, follow these steps:
Log in to your account at powr.io
Click on your user icon and click My Account.
Click on the Payment Info link in your sidebar on the left
Click the Update button.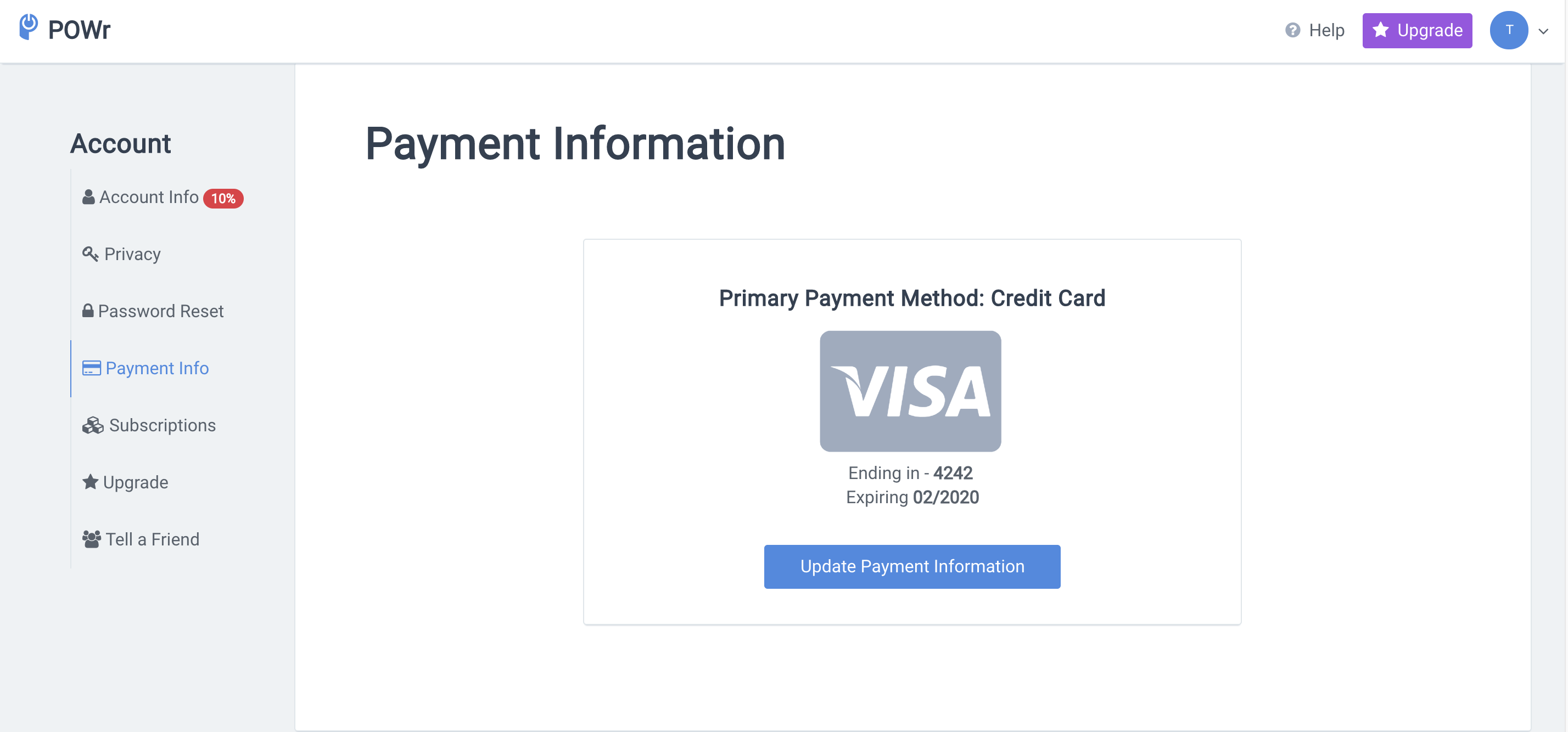 I've already updated my details, why are you still emailing me about failed charges?
Our system attempts to make a payment only every few days. It's possible that if you just updated your details, the most recent payment attempt was before you updated your details. Please give it another few days. If you continue receiving emails from us more than 5 days after updating your card, please contact our support team for help.